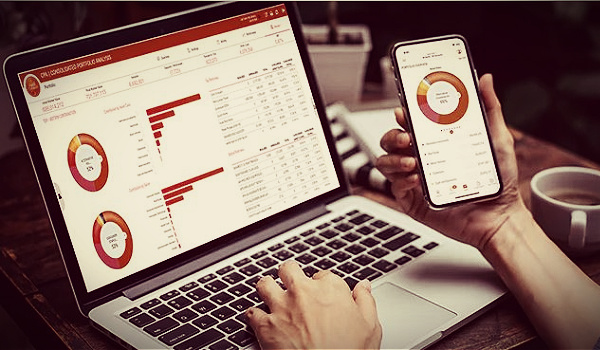 ---
As Chinese spy balloons float over the US (who even knew these existed until recently?!), and then get spectacularly blown out of the sky by America's finest, the wealthtech industry keeps on keepin' on, with several new announcements including integrations between major players, fresh capital rounds, and rebrands, the latter of which is an interesting emerging trend for 2023. 
Check out the latest advisortech industry updates for the week below (in alpha order)…
---
Conquest Planning

"Conquest Planning Inc., ("Conquest"), a technology platform modernizing financial planning with customized and convenient advice, today announced it has raised $24 million (CAD) in Series A funding. The round, which was led by Fidelity International Strategic Ventures, was also joined by existing capital partners Portage as well as new investors BNY Mellon and Royal Bank of Canada ("RBC"). This fresh capital will support Conquest's continued growth and investments in its platform user experience, as well as its ongoing expansion into key markets such as the United States and United Kingdom…" – Company Announcement
First Trust Direct Indexing

"Veriti Management LLC ("Veriti"), a provider of tax-advantaged, direct indexing solutions, today announced its rebrand to First Trust Direct Indexing L.P., as well as the appointment of Robert Hughes as Chief Executive Officer (CEO), taking the reins from Veriti Co-Founder and Managing Partner James Dilworth. Hughes will focus on integrating the direct indexing capabilities and technology established by Veriti with the extensive resources and distribution network provided by its recent affiliate, First Trust Portfolios L.P. ("First Trust")…" -Business Wire

FP Transitions | TradePMR

"TradePMR, a technology and custodial services provider for Registered Investment Advisors (RIAs), announced a collaboration with the succession planning firm, FP Transitions, to provide integrated practice management and tailored consulting services to advisors on the TradePMR Fusion platform.
Grounded in the principles of TradePMR founder and CEO, Robb Baldwin, this new collaboration is designed to help ensure that breakaway brokers and existing RIAs establish the ideal entity design, organizational structure, and modern compensation system, in an effort to build a sustainable, enduring independent advisor business." –Company Announcement
Pontera | Envestnet Integration



"Pontera, the technology platform that enables financial advisors to trade and manage 401(k), 403(b), and other held-away retirement accounts, today announced that Envestnet has integrated its solution into its financial wellness ecosystem. With this integration, advisors and financial professionals can plan, review, and bill on employer-sponsored accounts in applications within the Envestnet | Tamarac platform. The integration enables advisors to incorporate clients' retirement savings account balances into holistic views of their entire financial life." -BusinessWire
Tifin | Morningstar

"TIFIN, the AI Wealth platform, announced today a collaboration with Morningstar to bring real-time, aggregated industry trend information powering TIFIN AMP (Asset Manager Platform). TIFIN AMP combines marketing, distribution intelligence, and sales capabilities in a software platform to help asset managers modernize their distribution to non-institutional and retail audiences.
In addition to proprietary, third-party, and other partner data, TIFIN has now expanded its foundational data platform with the Morningstar collaboration. TIFIN AMP clients will be able to glean insights from Morningstar's aggregated and anonymized advisor recommendation trends that can be filtered by key demographics such as region, firm size, and firm type.
This market-signaling information will facilitate more precise intelligence on the consumption of different investment products. TIFIN's advanced in-market algorithms will use these insights to generate new and enhanced intelligence…. -"Company Announcement on Digital Wealth News
Uptiq

"Cion Digital today announce(d) its new name – UPTIQ. The name change follows the company's expansion to lending solutions in the wealth management industry. The company wanted its name to represent what it is and the offering it brings to financial services – a secure digital-first platform connecting advisors to the products needed for holistic wealth management…
The UPTIQ Financial Intelligence Platform allows wealth advisors to protect and grow their AUM by offering loans to finance purchases, liquidity and working capital. The innovative solution uses data analytics and artificial intelligence to match clients to loan products based on their needs, preferences and objectives. Lenders, including Credibility Capital, Bank 34 and Celtic Bank have signed onto the UPTIQ Financial Intelligence Platform to make their products available to wealth advisors and their clients…" -Company Announcement
---