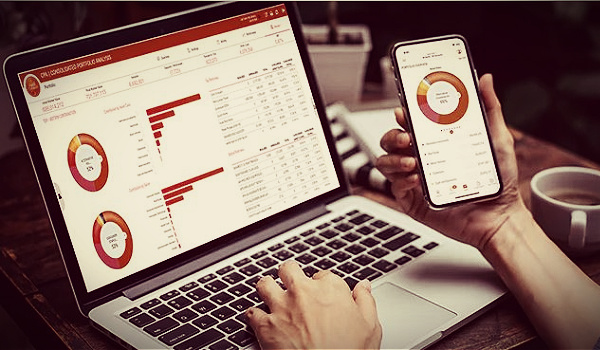 ---
Hello fellow fintechers, it was a very busy week in advisor tech news with a lot of new partnerships being announced.
In fact, fintech SIgFig is making a major entre into Canada via a partnership that will see its technology used by ScotiaBank's advisors.
Also, we have impactful partnership announcements for Pontera and InvestCloud to round out this week's news, as well as some fundraising news from Asset-Map and growing Canadian wealth tech Conquest Planning.
Let's get to this week's slate of advisor tech news (in alpha order):
---
Asset-Map
Asset-Map Holdings, Inc. ("Asset-Map"), the premier financial advice engagement experience for financial professionals, today announced the close of a $6 million Series B funding round. With this latest financing, 41 family offices, CEOs, wealth managers, partners and board members have joined RGAx and SixThirty on Asset-Map's cap table, as of December 14th, 2022. Asset-Map has now raised $7.6 million in total funding since inception.
Conquest Planning
Conquest Planning Inc., a technology platform modernizing financial planning with customized and convenient advice, today announced it has raised $24 million (CAD) in Series A funding. The round, which was led by Fidelity International Strategic Ventures, was also joined by existing capital partners Portage as well as new investors BNY Mellon and Royal Bank of Canada ("RBC"). This fresh capital will support Conquest's continued growth and investments in its platform user experience, as well as its ongoing expansion into key markets such as the United States and United Kingdom.
InvestCloud
InvestCloud and 55ip, the tax-smart investment platform, today announce a breakthrough partnership to integrate 55ip's tax-smart investment technology into the InvestCloud Financial Supermarket™. The integrated offering expands the products, strategies and tax optimization options available to advisors to seamlessly discover and add to client portfolios, optimizing for tax at a time when maximizing returns is paramount.
55ip has seen huge adoption for its ActiveTax technology, which uses intelligent automation to elevate portfolios through automated tax-smart transitions, management and withdrawals. This technology will be integrated onto the InvestCloud platform, making it accessible to over 400 wealth management firms with over 25 million accounts on the InvestCloud platform.
Pontera
Benjamin F. Edwards, a national wealth-management firm managing over $38 billion in client assets, today announced it has partnered with financial technology company Pontera to enable its financial advisors to securely and compliantly manage clients' held-away retirement accounts, including 401(k)s, 403(b)s, and more. According to the Federal Reserve, the median American holds more than half of their net worth in retirement accounts. Now Edwards advisors will be able to better serve clients by integrating these assets into their personalized financial strategies.
redblack
intelliflo announced today that State College, Pa. based Vicus Capital has leveraged intelliflo redblack, its leading portfolio rebalancing and trading platform, to support the growth of the firm's revenue and surpass $2 billion in assets under management (AUM). Vicus Capital is an investment manager and advisory firm that serves approximately 100 independent investment advisor representatives (IARs), supporting them in all facets of business from back-office functionality and compliance to portfolio management and marketing. The firm previously leveraged an in-house custodial tool but needed a more sophisticated solution to support its growth. 
SigFIg
Scotiabank empowers customers to take more control over their investments with the launch of Scotia Smart Investor via Advice+, an all-new platform that aligns solutions to customer goals by blending AI-powered recommendations and personalized advice in real-time. Scotiabank launches Scotia Smart Investor through an exclusive partnership with SigFig, a US-based financial technology firm, allowing Scotiabank to be the first financial institution to offer Sig Fig's proprietary technology to customers in Canada. Scotia Smart Investor, launched through Scotiabank's affiliated mutual fund dealer, Scotia Securities Inc., simplifies and integrates the investment journey, through an AI-powered advice engine that helps customers create, plan, monitor, and update their financial goals, and is available directly to consumers through mobile and online, supported by expert advice offered in-person at the branches or virtually.
Snappy Kraken
Snappy Kraken, the MarTech innovator serving financial services professionals, announced the results of its survey of high-net-worth (HNW) retirees and pre-retirees. The survey, which focused on bear markets and the threat of a recession, found that slightly more than half (52 percent) of respondents would consider hiring a financial advisor within the next 18 months. Featuring responses from nearly 800 people with at least $200,000 in household income who were either retired or nearing retirement, the survey revealed a distinct opportunity for advisors to be more proactive. Of note, 20 percent of respondents were not currently working with a financial advisor but expressed an interest in doing so. The survey responses also indicated that strong client service and constant communication are the keys to maintaining and expanding an advisor's client base during tough markets and economies.
SYSTM
SYSTM was announced this week, a TAMP that's a William Blair venture utilizing InvestCloud's technology. After identifying a gap in capabilities in wealth management to support RIAs, the technology suite was created to streamline day-to-day operations for advisors and enhance opportunities for growth. This week's news marks the launch of the first of three integrated functions – the SYSTM Marketplace. This marketplace for financial products and strategies is a curated menu of investments, providing access to a customizable library of investments from premier asset managers across multiple strategies and sectors, as well as creating broad distribution opportunities for asset managers.
---