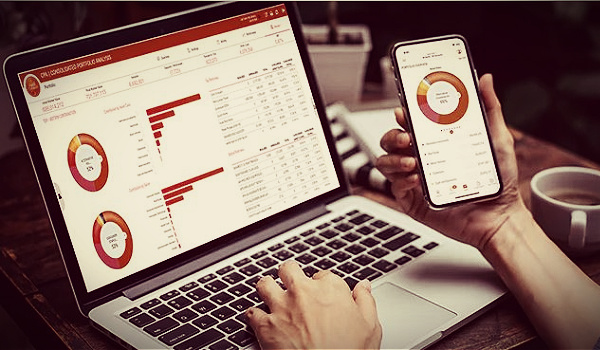 ---
This week in advisor tech news we have a small flurry of announcements from last week's T3 conference in Tampa, as well as a few important updates of note, including a "generational" update from Envestnet.
Also worth mentioning is Morgan Stanley's partnership with OpenAI (the tech company behind ChatGPT) to instill more artificial intelligence into their wealth management offerings, and not one but two acquisitions from tech-forward hybrid wealth management firm OneDigital.
So while your televisions are no doubt tuned into March Madness basketball, banks in crisis and the potential arrest of a former president, don't forget that the advisor tech world spins faster every day.
Let's get to the headlines.
---
Advyzon
Advyzon announced while at the T3 Technology Tools for Today conference in Tampa that they are launching their new model marketplace called Nucleus. Nucleus will be fully integrated into the comprehensive, award-winning Advyzon platform built on single source code. The Nucleus model marketplace is structured for unified managed accounts (UMAs) and will include sleeve-level reporting and trading. Advisors will have access to third-party strategists offered in two ways to help their businesses: Advyzon-traded and advisor-traded.
CAIA
CAIA rekleased a 2023 "roadmap" for the numerous microcredentials and certificate programs that make up its UniFi by CAIA platform, a digital-first series of educational offerings geared towards the needs of client- and advisor-facing professionals in the asset and wealth management industries. At the same time, ,CAIA made live its first microcredential on the UniFi platform. Sponsored by Ares Wealth Management Solutions, the global wealth management platform of Ares Management, and Briarcliffe Credit Partners, this Private Debt Microcredential is a 5-hour online program designed to provide asset management and wealth management industry professionals with foundational knowledge of one of the fastest-growing private market categories of the past decade.
Envestnet
Envestnet announced the rollout of its latest Envestnet | MoneyGuide generational technology release. Featuring updates across its financial planning platform, the release supports forward-thinking advisors who are seeking to deliver personalized and relevant planning experiences. The release includes the rollout of a Goals-Based Planning digital experience, which can align investment strategies with specific goals and streamline their implementation.
Morgan Stanley
Morgan Stanley Wealth Management announced an important milestone in its innovation journey through the launch of a strategic initiative to create a bespoke solution with OpenAI, the artificial intelligence research and deployment lab. The business unit is one of a handful of GPT-4 launch organizations, and Morgan Stanley is currently the only strategic client in wealth management receiving early access to OpenAI's new products. MSWM will leverage OpenAI's technology to access, process and synthesize content to assimilate MSWM's own expansive range of intellectual capital in the form of insights into companies, sectors, asset classes, capital markets, and regions around the world. Designed specifically for and by Morgan Stanley with appropriate controls, Financial Advisors and their teams will use the internal capability to ask questions and contemplate large amounts of content and data, with answers delivered in an easily digestible format generated exclusively from MSWM content and with links to the source documents. The stream of interactions and feedback from these queries will help further refine the offering while helping Financial Advisors to better serve their clients.
OneDigital
OneDigital announced the addition of 401K Resources and The Clear Group. The acquisition of the Scottsdale-based firms establishes OneDigital's presence in Arizona and marks a milestone in the firm's planned national expansion. 401K Resources was founded by President Renee Scherzer, the President-Elect of NAPA (National Association of Plan Advisors). 401k Resources works with organizations to design retirement plans supporting their overarching total rewards program objectives. Similarly, The Clear Group, founded by President Chris Scherzer, provides employee benefits solutions, retirement planning, human resources consulting, and personal and business property & casualty solutions. These acquisitions will enhance the available resources and support for over 100 Clear Group and 401K Resources clients. Chris, Renee, and their experienced teams will continue to personally meet their clients' needs with the same elevated level of service that their clients have come to trust.
SMartX
SMArtX Advisor Solutions announced their updated Select Manager List, a subset of investment strategies currently on the SMArtX platform identified through an extensive screening process headed by SMArtX's Chief Investment Strategist, Pascal Roduit.  The Select Manager List is a function of SMArtX's Outsourced Chief Investment Officer ('OCIO') services and was introduced to meet the needs of clients who desire a smaller strategy selection pool. Pascal Roduit created the proprietary methodology utilized to create the Select Manager List of investment strategies. The list was filtered from the 1,114 strategies on the SMArtX UMA platform down to 179 strategies, which is then further delineated into "Gold" and "Silver" classifications across a wide range of categories. The methodology employs a four-step screening process looking at the ability to generate alpha over a peer group benchmark, a positively skewed risk and return profile distribution, downside and tail-risk management, and consistency of returns.
---