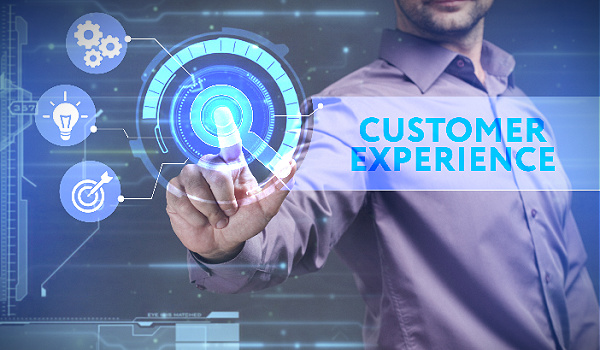 ---
There's one part of financial advisor technology stack that isn't usually acquired as a stand-alone piece of software; yet plays a pivotal role in almost every part of the modern client experience: the client portal.
An up-to-date client portal needs to offer a streamlined, unified experience for investors and prospects, said Josh Benson, Vice President, Business Development at Orion Advisor Solutions, on "Start Creating Unforgettable Client Experiences," a recent webcast produced by Orion.
"When you take a look at a typical financial advisor website, a user could have anywhere between three and five, six, seven, eight different log-in options," he said. "We try to mitigate the number of usernames and passwords that a client really needs to leverage or maintain on their end."
Advisors have the option of reducing or limiting the amount of information displayed to clients and prospects on a client-by-client basis. This allows them to use different configurations of the same portal for any client or prospect in any stage of the client experience.
White-labeling allows advisors to put their name and logo on the client portal. In Orion's case, the color scheme of the client portal can also be customized to align with the advisor's website—so the experience is visually aligned as well.
Aggregation and Reporting
Many of today's clients are already familiar with account aggregation on personal finance application and expect the same modern, streamlined experience from a financial advisor's client portal.
Once a prospect becomes a client in Orion's portal, the platform can start pulling their accounts from custodians into the platform itself—so all the client's daily reporting can be available via the portal.
"Orion has a ton of great functionality when it comes to reporting," said Brian Morgan, Director of Product at Orion Advisor Solutions. The platform can group accounts by type—retirement, trust, education. "There's also a lot of ways that they can slice and dice their performance."
Clients can also see graphs of how their accounts are trending over time, distributions and contributions, and performance by asset category and asset class, said Morgan. Orion also offers a RMD dashboard within its client portal.
Clients and advisors can manually add in held-away accounts as needed, said Morgan, but Orion's integration with Plaid makes it easier to integrate held-away assets into the client portal, eliminating the need for clients or advisors to update balances every time the log in.
"You can even see holdings in investment accounts or transactions, for example, with credit cards and checking accounts, so it's a great functionality to help your clients get organized," he said. Clients can track every one of their accounts, which are updated daily—which once again eliminated the need for logging on to multiple financial sites.
Integration
A good client portal should offer a wide range of integrations, said Morgan. Orion, in addition to offering an integrated suite of advisor software complemented by its client portal, also boasts more than 100 integration partners.
One key area of integration is financial planning, said Benson, as many financial advisors are using the client portal as a planning aid or tool. In addition to a deep integration with its own financial planning software, Orion Planning, Orion's client portal integrates with MoneyGuide, eMoney and RightCapital.
"That's some of the bigger software out there," said Morgan. "We have integrations with all of them within this portal, so you can think about starting with the prospect—you can have them start here—and then once they're a client you can take advantage of all that planning."
Orion also integrates with Calendly, said Morgan, "this way clients can schedule a meeting with you right through this portal.
Document Vault
A client portal should have a way for clients to access and view relevant financial documents.
Orion has a document vault that can integrate with cloud providers like Box.com and ShareFile to offer a robust document solution, but even without the cloud integration, clients can be granted access collected via Orion, including performance reports.
"Let's say you're using Schwab as a custodian—we can have custodial statements that they'll see here, the monthly Schwab custodial statements flow here, as well as tax-reporting documents," said Morgan. "We're able to have all of this here via the client portal."
Clients can also upload documents regarding insurance policies and estate plans, using the portal as a tool to get their financial lives better organized, said Morgan.
Customization
Advisors can customize how much or how little each client sees, giving them the ability to tailor the experience to where the client or prospect is on their journey, said Morgan.
"Configuring their access is a terrific way of tailoring the client portal for the individual, because you need to look at different investor personalities," said Benson. "The client could be a doctor or a teacher or a lawyer, different investors and different clients may want to see a little more information, or some you may want to see a little less information. You can really scale this portal to fit the individual client's needs and what information you want right in front of them."
Presentation
Today's client portals should provide opportunities for co-browsing, which allow them to be used as presentation tools during in-person or virtual meetings.
In Orion, if an advisor sees that a client is online via the client portal, they can choose to co-browse, said Benson.
"When I do that, I can actually see what they're seeing," he said. "I can see their screen or even take control of the mouse, so if let's say I'm doing financial planning and I want to just walk them through some of the different outputs, some of the results, or maybe even make some tweaks to the results on the fly with them, with co-browsing you can do that."
Support
Today's client portals should also offer users support via a variety of channels, said Morgan. Orion offers support via web chat, phone, and email, in addition to other options.
"This way as you're setting up the portal, you'll have the support to make sure your clients are getting exactly what you want them to see," he said.
---