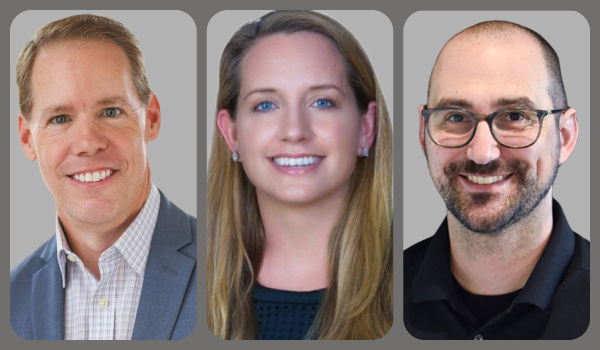 ---
With M&A markets much less frothy this year compared to recent prior years, many wealth management firms have shifted their focus to organic growth in the form of recruiting more financial advisors and helping existing advisors win more client relationships.
With this shift in focus has come a greater willingness to integrate traditional lead generation activities with digital lead gen tools.
Transforming leads into clients has never been easy, and in the wake of shifting norms around digital communications, it is more complex than ever. New tools and techniques that leverage technology to quickly identify – and develop – stronger and more meaningful leads allow firms to better focus their outreach.
Measuring Time Spent and Level of Engagement
Ultimately, sales and marketing specialists say navigating the new landscape will involve an amalgam of these innovative tools and long-established engagement practices. Successful lead gen conversions still boil down to a relationship between the financial advisor and prospect. Understanding the capabilities of these new resources will go a long way toward maximizing their power.
For example, the ability to measure a prospect's time spent and level of engagement on a website or social media platform is a strong indicator of their interest in a firm and its products. Such intel helps guide the advisor's engagement efforts.
Jennifer Zogg, vice president, Sales Enablement, Retail Advice and Solutions at Prudential Financial, explains that effective digital engagement is built upon a customer-first approach. "With today's technology, advisors can receive information and initiate outreach in a matter of minutes. This allows for engagement to occur while the need is still fresh in the prospect's mind and is a critical objective for sales organizations who don't want leads to get stale."
Integrating new lead gen capabilities with a firm's existing tech stack is key to success. Brian Bunker, Senior Director and Head of Practice Management and Consulting at Stratos Wealth Partners, says "Advisors should ensure they are leveraging prospect-tracking and lead-scoring capabilities built into their website, email and CRM systems. This vital information can be used to develop an effective marketing campaign."
The Customer Experience Still Rules the Day
Customer service is the foundation of the advisor-client relationship. Building that connection begins at the first interaction. Technology can help here, as well. Users may become prospects by stumbling on an ad and clicking through – or they may be actively searching for the services of an advisor. A thoughtfully designed customer experience will welcome and engage the prospect and capture relevant information, enabling the system to customize the experience depending upon the answers.
Abandonment – when a prospect leaves the page – remains the nemesis of digital marketers everywhere. Lead generation applications can help cut instances of abandonment down dramatically: Various scheduling tools allow prospects to dictate the next steps of engagement… the when, the where, the how.
This empowers the customer with choice that works on their terms of when and how they meet, and is more efficient for advisors also.
Financial Advisors Still Have Their Work Cut Out for Them
"Technology can help gauge whether a prospect will convert to a client, helping advisors to prioritize their leads," said Scott Cognato, senior vice president, head of product for White Glove, a marketing company specializing in lead generation, lead nurturing and client engagement services for financial advisors.
Financial advisors can have a lead in hand but must still earn the business. Rising client expectations have led to greater demand for personalized marketing content that addresses each prospect's unique situation. One eMoney survey found that 84% of respondents thought personalized content is extremely important when working with a financial advisor.
A firm like White Glove leverages technology, educational resources and programs to engage client prospects from the point of introduction. And while the firm utilizes data to help determine the best customer journey, Cognato believes, "Nothing replaces the interpersonal connections built face-to-face."
And while the time and follow up for these kinds of engagements have been streamlined thanks to technology innovation, advisors and firms may find that the upfront costs and complications of integration challenging. Firms like White Glove, FMG Suite, AssetMark and many others can resolve these concerns and help advisors who want to outsource the lead gen function.
Virtual communication and engagement are not the marketing outliers they were just a few years ago. The shift toward, and acceptance of, digital engagement presents incredible opportunities in terms of efficiency and growth for advisors and firms with the right lead gen apparatus as well as effective follow up.
Nevertheless, even as prospects have become comfortable with digital communications in the wake of the pandemic, technology and content engagement required a personal touch to close the deal.
---