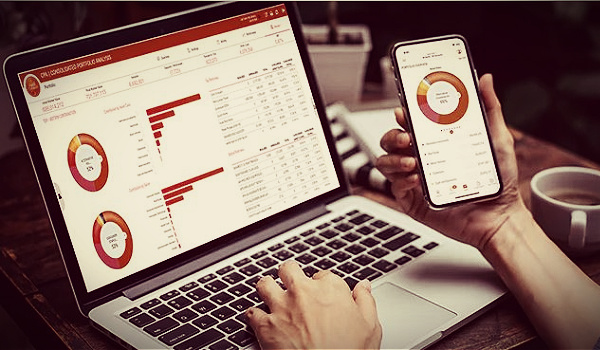 ---
The advice engagement category of financial advisor technology is evolving and expanding rapidly as we progress through the first half of 2023.
Just this week, we have announcements from firms like Advisor360, Elements, Lumiant and Pontera that alter the category's landscape. Since its recent inclusion in Michael Kitces' ever-mushrooming Fintech Map, Advice Engagement has become a trendy niche of the advisor tech universe.
This week also saw a few interesting new fintech partnership announcements, and the further foray into investment vehicles built on blockchain technology by Franklin Templeton. Franklin Templeton, a traditional mutual fund behemoth that was long a notable holdout from entering the ETF space, appears to be embracing the next great technological leap for asset management, which many experts believe will soon replace traditional mutual funds and ETFs, with zeal.
Let's get to some advisor tech headlines:
---
Advisor360
Advisor360 has passed the one-million-mark milestone for its 1-Click Reviews feature, with 1,023,342 Reviews run over the past year as of March 31, 2023. In addition, the company has expanded other features on its platform for existing and new clients. 1-Click Reviews, part of the Reporting Solution on Advisor360°'s wealth management platform, enables users to compile and analyze information from multiple sources into a customized report package with one click, completing what would take hours of work and research with other solutions in a matter of seconds. 1-Click Reviews can be run at the account, household, or practice level.
Capintel
CapIntel announced a new strategic partnership with SEI (NASDAQ: SEIC), a global provider of technology and investment solutions that connect the financial services industry. SEI will utilize CapIntel's intuitive sales platform to further streamline sales and marketing processes and enhance communications around SEI's investment solutions. CapIntel's platform will help streamline how SEI Asset Management Distribution engages with third-party advisors and assist with mutual funds and strategy selection based upon their client's short- and long-term goals. The addition of the CapIntel solution, branded templates, and presentation materials can further enhance SEI's ability to help advisors solve challenges and simplify their investment business.
Elements
Elements announced the launch of Elements Messaging, a new way for advisors to engage with prospects within the Elements app. Available to Elements customers at no additional charge, this new feature aims to help advisors save time, stand out, demonstrate value, achieve higher response rates and capture prospective clients' attention. Using Elements Messaging, advisors can interact with their prospects on the same platform where their financial data is hosted, making interactions more cohesive and seamless. Elements Messaging and the corresponding financial scorecard distill the complexity of people's financial lives into simple, comparable financial ratios, enabling advisors to quickly build trust in their ability to deliver valuable advice and better differentiate themselves from the competition. 
EncorEstate Plans
EncorEstate Plans announced that it has hired Riskalyze co-founder Matt Pistone as the firm's first Chief Technology Officer, where he will focus on building out the company's technology strategy to serve its growing enterprise business. Pistone will be responsible for the firm's software development, including UI/UX design, API development and implementation, the product roadmap, and more. EncorEstate Plans empowers financial advisors to grow their practices through industry-leading estate planning, a highly important yet often overlooked aspect of client service. In the past two years, the number of advisors using an estate planning tool has increased 200%, and EncorEstate Plans is poised to capture that growth.
Franklin Templeton
Franklin Templeton announced that the Franklin OnChain U.S. Government Money Fund (FOBXX) (the "Fund"), the first U.S.-registered mutual fund to use a public blockchain to process transactions and record share ownership, is now supported on the Polygon blockchain.
iCapital
iCapital announced it has launched a holistic structured investment ecosystem within Envestnet, a leading provider of intelligent systems for wealth management and financial wellness, that includes full proposal generation and the trading workflows. The integration with the Envestnet platform enhances advisors' capabilities by streamlining the proposal-to-execution process for structured investments and offering access to analytical features. It delivers full data for active management and centralization while integrating structured investment data into client reports.
InvestCloud
InvestCloud has been selected by BUNKER, a US-based fintech seeking to democratize access to the US markets for Latin Americans, to help launch a pioneering mobile-first digital investment platform. The new BUNKER platform is especially designed to help Latin American affluent and high-net-worth-individuals access US investment markets, making it easier to open and manage overseas investment accounts and pursue their financial aims.
Lumiant
Lumiant announced the acquisition of Genivity, a longevity and health planning solution for financial advisors. Heather Holmes, chief executive officer and founder of Genivity, will join Lumiant's executive leadership team as chief evangelist officer and be appointed to the Lumiant board as an executive director. Launched into the financial services market in 2018, Genivity is an award-winning Health Analysis and Longevity Optimizer (HALO), which sets a new standard of care for clients, providing personalized longevity models based on client health risks, lifestyle choices, and demographic factors. Using these models, advisors and clients can better understand their options regarding improving their health and planning for care costs in retirement, enabling them to make more informed decisions. HALO's projections empower advisors to develop highly personalized financial plans by acknowledging people aren't averages. Instead, HALO covers all the most statistically important risk factors that affect longevity, healthspan, and years of disability or care, enabling advisors to be more accurate and personalized with their financial projections.
Onramp
Onramp announced the addition of Coinbase Prime's custodian, Coinbase Custody Trust Company, as its trading partner and third custodian service. Added to prior custodian choices, Gemini and Prime Trust, Onramp is the only platform to provide RIAs this level of diverse access and flexibility in their management of client digital asset portfolios.
Pontera
OneDigital announced that it has partnered with financial technology company Pontera. With this partnership, OneDigital Investment Adviser representatives are able to more effectively manage plan participant accounts as part of their cohesive, goals-based investment strategies for clients. Using Pontera's solution, OneDigital wealth managers will be able to gain deep insights into each of their client's retirement accounts to make informed rebalancing decisions while retaining assets in-plan.  
---