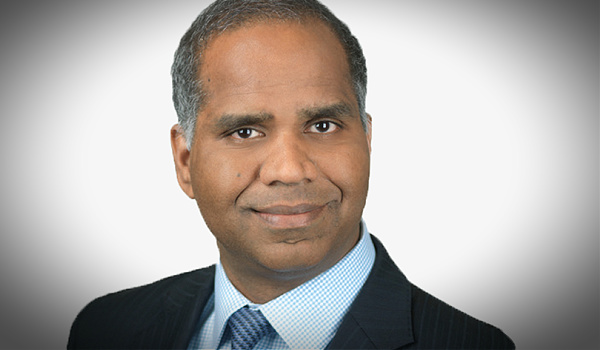 ---
By Babu Sivadasan, Co-Founder & CEO, JIFFY.ai
Technology used to last 20-25 years, but today, with so many apps and frameworks comprising your tech stack, it's important to evaluate your technology every five to ten years.
The underlying infrastructure changes quickly and continuously, and your technology may no longer be delivering the desired value. What's more, as people leave your company, you may not have the right skill set on staff to use and maintain legacy systems. Building out existing systems with upgrades or connecting them to other applications may be challenging or even impossible.
The pace of change varies from system to system. Organizations must consider this when cleaning up their current wealth tech stack. "For example, CRM systems have advanced extremely fast, but the core systems such as trading systems or portfolio management systems tend to change only as the industry and regulations change. Although these systems may adopt innovation more slowly than others because they need a thorough vetting, it's important to be aware of how legacy systems in these areas comply with today's regulations," says Babu Sivadasan, Co-Founder & CEO, JIFFY.ai, an autonomous enterprise platform for the Wealth Management industry.
Assessing your tech stack
Babu further adds, "How do you assess what solutions, apps and systems are ready for an upgrade? Well, how is your business running today? Where do you see it in the future? Is all the relevant information for your business in MS Word documents or manuals? If so, your technology systems are not current enough. This is how you know that it is time to switch technology applications. "
Your market differentiation and value proposition are unique, so when you invest in technology, make sure the platforms you choose provide a critical competitive advantage. Consider the following:
Does the technology provide competitive advantage?
When were improvements last made to the technology?
What alternative solutions and systems are available?
How long of a commitment is there to renew or buy?
Does the technology contribute to meaningful innovation?
Besides talking to your technology vendors, consult fellow advisors and friendly competitors to find out what they are using, what they have discontinued, and what they plan to purchase once their commitments to current technology vendors end.
No-code may be the smarter choice
Historically, updating technology is a lengthy, expensive process. In the past, organizations would need to hire professionals in many roles to develop and implement a simple application idea – engineers to build the application's front, middle and back ends, plus Quality Analysts (QA) and other professionals to finish the job. This mode of technology development was highly inefficient and can create more problems.
For instance, when you involve four to five people in an upgrade effort, they need to collaborate effectively to achieve the best outcomes. However, in a typical technology development project, people take time to collaborate and come together to deliver error-free software. No-code apps are changing the game.
Many leading organizations are investing in no-code development rather than hiring business analysts, product owners and engineers to write and update code for a variety of applications.  When organizations use a no-code technology instead of the traditional approach, themes and other software applications can be combined efficiently into the platform. Developers can point and click to build out the technology infrastructure, without the help of engineers, QAs or other specialists, because the technology produces code by itself. No-code technology removes inefficiencies in the development process that are typical when using traditional software development methods.
Enhanced transparency and collaboration
Everyone in your organization should be able to access your technology ecosystem and see every part of the business. Activities, processes and business operations should be readily available in an explainable, dynamic format. For example, your portfolio management system, CRM and other platforms should bring information together for everyone to view. A Head of Operations asking an Advisor, "Show me how you run your operations," should be able to see it all together in one place.
"While some organizations rely on systems that require manual activities and lead to a disconnected experience, no-code solutions provide value by streamlining an organization's entire operations and providing the needed transparency. Developers and users can see every process and how it is implemented. While they may be using multiple systems, every action is under one workflow or process management system," Babu Sivadasan says. 
No-code development enables you to quickly implement and test innovative software ideas, gather feedback from the test users about their experiences and move forward, pushing the enhancement across the organization. You can play with new functionality before sending it to production. This is in drastic contrast from how it is with legacy systems, which can take months to update and even longer to determine if new functionality even works.
Spring cleaning, simplified
No-code methods provide a new way of building a technology infrastructure. A combination of no-code methods and AI is extremely powerful, and can help you achieve a lot very quickly. "With no-code, the cost of continued innovation is affordable, because it unleashes technology's full potential with far less complexity. You can let go and let technology do the heavy lifting for you," Babu Sivadasan adds. No-code platforms are ideal for "spring cleaning," because they help you update applications and build out unique user experiences, so you can do away with legacy systems that are no longer providing value. Companies like JIFFY.ai can help you leverage the no-code trend to develop customized applications based on the current needs of your business – quickly, collaboratively and cost-effectively.
---