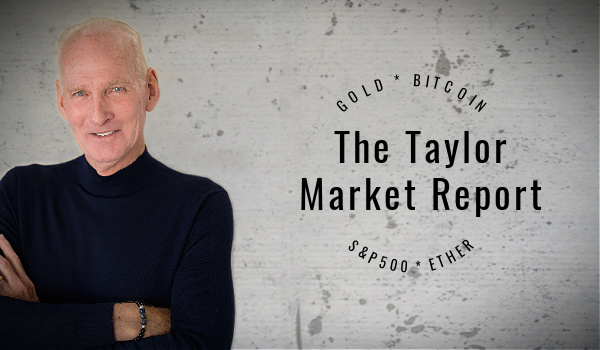 ---
Common Sense for Uncommon Markets
By Bill Taylor, Contributor/CIO-Entoro Investments
---
The opinions expressed below are my own & do not represent those of Entoro Investments, Digital Wealth News or any affiliates.  Any financial advice included in the column is for entertainment purposes only.



Bullish for week of 5/9/23
BTC | ETH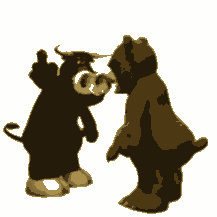 Neutral for week of 5/9/23
GOLD


Bearish for week of 5/9/23
S&P 500  

5/9/23 Closing Prices:
BITCOIN:  $27,533.66 (+$108.72) | (-2.7% change Tue-Tue)
ETH:  $1,841.87 (+$7.09) | (0% change Tue-Tue)
Gold:  $2,017 (+$14.00) | (+.008% change Tue-Tue)
S&P 500:  4,119.18 (-18.94) | (0% change Tue-Tue)
---
Well, wadda ya know. The Fed really did raise interest rates 25bps last week. You can't be surprised. Now what? Inflation numbers coming tomorrow and later this week. Will you be surprised if inflation is NOT easing? You shouldn't be. What's next? Oh, the debt ceiling.
Financial markets will be paralyzed until the inevitable happens. The U.S. government will get an increased line of credit on their credit card. Then what? Summer. Just like the Fed, its gonna be time to pause and settle down to months of "watching paint dry." Waiting to see if all the interest rate increases did "their trick…..slowing the economy and muting inflation."
So markets are watching, waiting and sleeping. Bitcoin eased down just short of 3% on the week (Tue-Tue), ETH didn't move at all, gold added a few bucks and the S&P 500 went nowhere (literally, the index lost exactly .40 for the week)……sell offs and sharp rallies not withstanding. Yawn!!
What to do? Stay long BITCOIN and ETH. Hold GOLD. Stay short the S&P 500.…….wait for the debt ceiling games to play out………lose a few pounds to get into your swimsuit and work on your tan. Summer starts early.
---
"POPS AND DROPS." DEBT CEILING GETS RAISED….RALLY. DEBT DOESN'T GET RAISED……SELLOFF. THEN IT ALL COMES BACK TO WHERE IT BEGAN FROM.

THE FED IS STILL TAKING MONEY OUT OF THE ECONOMY. CREDIT TIGHTENS, REAL ESTATE SUFFERS, DEFAULTS INCREASE AND REALITY SETS IN. THINGS ARE GOING TO GET WORSE. BE PREPARED.
---
NEW TARGETS:
BITCOIN 2023…….UP
ETH 2023…………UP
GOLD 2023……….??????????

S&P 500 2023……..DOWN…….DOWN……DOWN……...LOOKING AT 3,250
Current trading positions: 
SLIGHTLY LONG BITCOIN
SLIGHTLY LONG ETH
NEUTRAL GOLD
SHORT S&P 500
---
We compare the price of Bitcoin, Ethereum, Gold & the S&P 500. We use the CME Bitcoin Indexes (BRR & BRTI) and the CME Ethereum Indexes (ETH_RR_USD) & (ETH_RTI_USD) for reference as well as the London Bullion Market afternoon price settlement on the digital assets & gold.
---
Bill Taylor is CEO of Digital Wealth News and an advisor to Entoro Investments. He is widely published & quoted in financial media and an international expert on markets and BTC, ETH, Gold & SP500.
His opinions are solely his own and for informative purposes only.