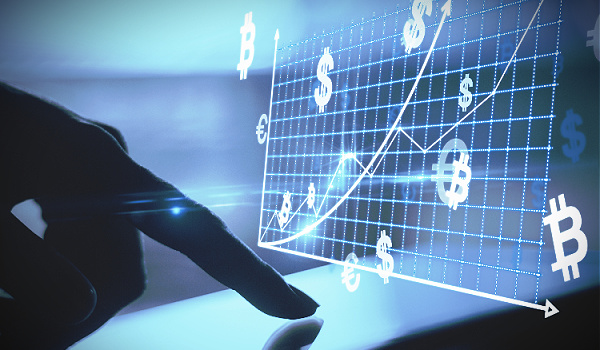 ---
By Christopher Hamman
As we all wait for another episode of the debt ceiling drama that occurs every few years on Capitol Hill, things were in full swing in the digital wealth space.
Will AI rule the world? Not likely, for now, at least according to a Morgan Stanley Wealth Management survey.
 Art became fractionalized via crypto, and DTCC faced media allegations about fighting the little guys (retail traders) in the markets.
Plus, there is a new digital-only insurance product that comes with everything.
This is your week in digital wealth!
---
WealthTech, RegTech and Treasury
Morgan Stanley Wealth Management
A recent individual investor pulse survey by Morgan Stanley Wealth Management provided surprising results.
72% believed artificial intelligence will be revolutionary for financial services, while 82% believed AI won't replace human guidance. 63% expressed interest in working with financial advisors who use AI tools.
Depository Trust & Clearing Corp. (DTCC)
Media reports emerged that sophisticated traders used leaked data from Depository Trust & Clearing Corp. (DTCC) via two unknown feeds, "Equity Kinetics and Investor Kinetics", to gain an unfair edge in their trades.
The stock clearinghouse firm disputed the reports and reiterated its implementation of aggregation and delay features, which are part of measures to provide data fidelity and security.
Charles Schwab Corporation
Financial services behemoth Charles Schwab integrated new enhancements on the Schwab Mobile app and schwab.com as part of efforts to improve trading experiences.
The new features include SnapTicket®, an All-in-One Trade Ticket which allows up to eight consecutive trades, Good 'til Canceled"(GTC) order types with extended hours, and Options Chains improvements for multi-tiered options trades, and more.
FIA Tech/Symphony
Data access and sharing across different ecosystems will soon become easy with the cooperation of data solutions provider FIA Tech and boutique markets infrastructure firm Symphony.
Per the cooperation, a new FIA Tech Bot will integrate FIA Tech's Databank Network with Symphony's ecosystem to enable data set interactions.
Crypto, Blockchain, and Digital Assets 
Texas Capitol
Texan legislators introduced and passed bill HJR 146, which recognizes individual rights to own, use and transact using cryptocurrencies as a part of the state bill of rights.
The bill has one more voting round on the State House of Representatives floor before moving to the Senate.
Freeport
Owning a piece of art got easier with Freeport, a fractionalized art ownership platform offering shares of original four-piece Andy Warhol screen prints ranging from $20 to $78 per "share".
Anyone looking to own shares can purchase a minimum of 10 and a maximum of 1,000.
The NFT shares will be "burned" once the screen prints have been sold and profits given to each shareholder.
Paxful/Ray Youssef
Peer-to-peer crypto exchange Paxful announced its resumption of operations after a shutting down a month ago.
Surprisingly, former CEO Ray Youssef has been banned because of his fallout with co-founder Artur Schaback.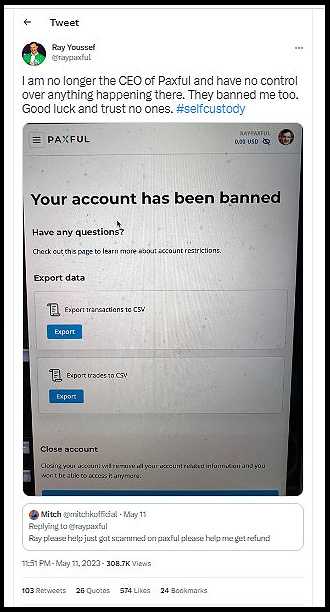 FinTech, Personal Finance, and Apps
Experian
Credit solutions giant, Experian, revealed the launch of a new FinTech data network in participation with nine leading firms to help combat fraud.
The network is similar to its "Hunter" fraud prevention network but focuses on the FinTech end of things via data sharing among network participants.
Array
Boutique FinTech and financial solutions firm Array launched "Subscription Manager", a white-label, intelligent solution that enables financial institutions to explore hidden opportunities per recurring payments.
The product comes in different models and offers flexibility to consumers per subscription services and personal financial management.
Robinhood Markets, Inc.
Retail traders received a huge boost, with Robinhood introducing round-the-clock trading.
The service will be available to all users in June after an initial starting phase.
Banking, Payments, and Infrastructure  
Temenos/Amazon Web Services (AWS)
Global banking solutions provider Temenos revealed its solutions are now fully available on AWS.
Banks and financial institutions of all shapes and sizes can access and deploy solutions from the cloud-based provider.
TD Bank
TD Bank announced the launch of "TD Clear" and "TD FlexPay" as part of efforts to increase credit product offerings to its customers.
TD Clear offers a monthly $10 fee with a $1000 credit limit or $20 with $2,000, and TD FlexPay allows for flexible options, which include fee forgiveness on one-time yearly late payments, and the option to miss a payment once annually and more.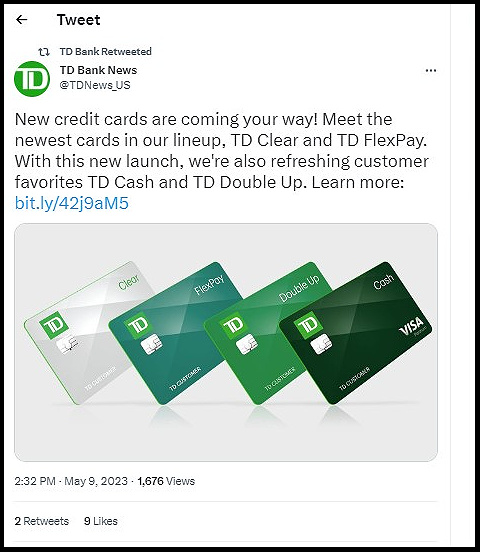 SWIVEL Transactions LLC/Eltropy
Payments solutions firm SWIVEL Transactions LLC and Eltropy, the solutions platform for community banks and credit unions (CFIs) joined forces to introduce "PayPrompt™" a product that improves payment flows for account holders of financial institutions.
PayPrompt™ is now fully integrated within SWIVEL's ecosystem and provides easy payment reminders and acceptance.
REtech, Insurtech and Investing
Sapiens International Corporation
Insurance software solutions provider Sapiens International Corporation introduced its new Parameter Management (PaM) solution, which allows non-technical insurance software users to make critical data decisions, including underwriting thresholds, commission percentages, disaster zoning triggers, affordability rations, and more.
PaM is integrated with Sapiens Decision Manager and is Machine learning-ready for exploring customer insights.
Federal Life Insurance Company/Swiss Re/ReFrame Financial
Insurance giants Federal Life and Swiss Re partnered with ReFrame Financial, a boutique InsurTech solutions firm, to offer "Reframe LifeStage", a digital-only insurance product for millennials. 
Reframe LifeStage provides Indexed Universal Life insurance combined with long-term care alongside a purely digital experience.
The product is currently available in 34 states via employer groups and associations.
Flueid/ICE Mortgage Technology
RETech solutions firm Flueid announced the integration of its "Flueid Decision" into ICE Mortgage Technologys' Encompass to enable lender access to consumer data at source.
The cooperation allows for transaction acceleration and improved vertical integrations for loan closings.
---