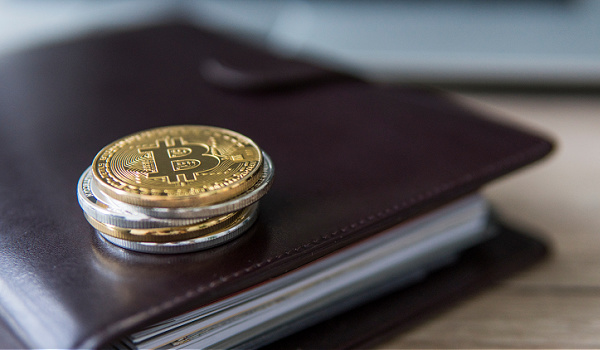 ---
It's certain – the 2024 presidential race will absolutely involve a convo around crypto. 
Miami's "crypto mayor" (one of ours) just threw his hat in the ring. 
Solana's developers aren't moving things (we are watching). 
Polkadot became more decentralized, and on a lighter note (it's not mainstream news), "anti-Gensler/SEC" meme coins continued to rise rapidly. 
Plus, SBF may have more time in his parent's basement as legal issues continue to evolve per his trial. 
These are your decentralized diaries!
---
 Bitcoin Rebounds to $26k and Some Say is Set for a Bull Phase
As naysayers thought it was over for the cryptospace, Bitcoin recovered from a $24,843.76 low to a $26,706.70 high. Prices currently (as of 19/6/23) range from $26,493.03. 
As for the altcoins, Ethereum ETH) prices currently are at $1,719.09, Solana (SOL) at $15.56, Avalanche (AVAX) at $11.26, and Polkadot (DOT) at $4.47. 
Solana Developers Debunked Hard Fork Rumors
Following the SEC's actions against the Solana blockchain, ecosystem developers have allayed concerns over a possible hard fork. 
The debate played back and forth on "Crypto Twitter" with several for and against the move. 
Developers within Solana's ecosystem have indicated a continuance along the current development path. 
In related news, Polygon Labs, the company behind the MATIC token, reiterated its "global" roots while launching "Polygon 2.0. MATIC was also an SEC target. 
Miami's Crypto-Friendly Mayor Announced Presidential Bid
The 2024 Presidential race continued to swell with "crypto mayor" Francis X. Suarez (R) announcing his bid. 
Suarez is known for his involvement in the cryptocurrency community and for promoting Miami, Florida, as a popular and leading hub for the community. 
Bittrex Received Withdrawal Approval 
Customers of Bittrex, the defunct cryptocurrency exchange, can heave a sigh of relief with an order from Delaware Bankruptcy Judge Brendan Shannon that permits its U.S. division to enable withdrawals from June 15th, 2023. 
The Department of Justice previously opposed the move. 
Binance.US and the SEC Reach Court-Approved Deal
Binance.US, the American arm of the world's largest cryptocurrency exchange, reached a deal that limits global employee access to user assets. 
The SEC had previously sought to freeze user assets, but last-minute negotiations saved the day with access to the digital assets granted only to American-based employees. 
Binance's global arm also launched its cloud mining service, which is unavailable to U.S. residents. 
The SEC is currently in a legal tussle with Binance and its affiliates. 
Tether's Previous Exposure to Chinese Securities Raised Concerns
Documents presented by Tether to the New York Attorney General revealed the stablecoin issuer's exposure to Chinese securities in 2021. 
Several "crypto whales" massively dumped USDT tokens on the Curve decentralized exchange (Dex), forcing it to briefly lose its 1:1 peg with the greenback. 
In response, Tether maintained the fidelity and transparency of its infrastructure. 
The stablecoin issuer affirmed that its exposure to Chinese securities occurred mainly in the banking sector and that media reports depicting the situation were "hasty". 
Paolo Ardoino, Tether's CTO, also allayed fears, indicating readiness to redeem USDT tokens for the dollar. The stablecoin issuer also completed a $1.25 billion cross-chain swap, which did not affect the total USDT supply. 
Polkadot Launched its New Governance System
Leading Web3 blockchain ecosystem Polkadot upgraded its previous governance model to "OpenGov", a new iteration that removes limitations and raises the bar per decentralization. 
OpenGov replaced the "Technical Committee" and the "Polkadot Council" with the "Polkadot Fellowship", an elected body that decides core changes to the network without central control. 
OpenGov was deployed successfully on Polkadot's sister network Kusama before implementation. 
Jack Dorsey's Block Revealed Coinbase and CashApp Deployment Plans for Bitkey
Jack Dorsey's Block Inc. revealed that its new self-custody wallet, Bitkey, will be rolling out on CashApp and Coinbase before going public. 
Bitkey had previously been in beta in-house and will launch publicly later in the year. 
Frax Finance Revealed Layer2 Blockchain Launch Plans 
Decentralized stablecoin project Frax Finance revealed plans to launch "Fraxchain", its Layer-2 blockchain on Ethereum. Per the plans, Frax Shares (FXS) tokens will be used in governance alongside its frxETH algorithmic stablecoin. 
The Frax community voted in February to fully collateralize the stablecoin following similar project failures. 
R3 Unveiled Corda's Upgrades
Enterprise distributed ledger technology (DLT) solutions firm R3 revealed upgrades to Corda, its enterprise financial ledger. 
Corda's upgrades enable seamless integration with global institutional infrastructure. 
R3 also launched " Harmonia ", the Hyperledger Foundation Lab, for application development on Corda's sister DLT platform Hyperledger Fabric. 
A Recent Survey Highlighted American Hesitance to CBDCs
A poll conducted by the Cato Institute and YouGov shows that the majority of Americans have doubts about a U.S. Central Bank Digital Currency (CBDC). 
Per the results, 68% of respondents opposed a government-backed CBDC, with 13% in support, while almost 20% remained on the sidelines. 
34% were also opposed to a "general" CBDC, while 16% remained supportive. 
Blockchain Analysis Firm Identified Money Laundering Risks in Crypto Mining Pools 
According to a post on the blockchain analysis firm Chainalysis' website, mining pools could become the next playground for cybercriminals who want to launder their ill-gotten digital assets. 
Chainalysis identified 372 cryptocurrency exchange wallets that received ransomware profits and mining pool gains. 
The DoJ Dropped Five Charges Against Sam Bankman-Fried
Prosecutors dropped five charges against the disgraced CEO of FTX, Sam Bankman-Fried, after his extradition to the United States from the Bahamas.
 Pending authorization from the Caribbean government, the additional charges can be re-included. 
Prosecutors have also asked Judge Lewis Kaplan of the Southern District of New York for an early 2024 trial. 
---