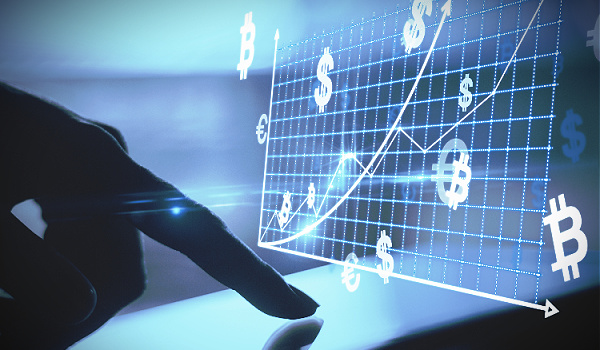 ---
Despite expectations from several angles, the Fed kept interest rates steady on the latest round.
Per the implications of this (non)action for the American economy, we will have to wait and see.
State Street boosted the ETF space with the launch of a data solution.
BlackRock wants its share of action in the cryptospace with its ETF application.
Plus, fractional stock purchasing for the whole family is now possible.
And there is a new solution for insurance premium financing in town.
This is your week in digital wealth!
---
WealthTech, RegTech, Regulatory, and Treasury
State Street Corporation
As Exchange Traded Fund (ETF) capabilities grow and become more complex, the financial behemoth State Street Corporation launched "State Street Alpha℠ Data Platform (ADP) ", which takes care of all the needs within the ETF lifecycle from end to end.
State Street Alpha is integrated with Charles River Development's front-office ecosystem and extends to all activities with the mid-and back-office features.
ION Group
Financial software solutions boutique firm ION Group launched "Fidessa Spotlight", a liquidity-extending solution that improves equity buy-side market conditions.
Fidessa Spotlight works with order conditions to create easy entry, and exit order points as the markets weaken.
Apex Fintech Solutions LLC
Market participants have extended options 247 trading access through Apex Fintech Solutions.
Apex traders can make orders between Sunday 8.00 pm and 8.00 pm Friday Eastern during regular trading weeks.
Crypto, Blockchain, and Digital Assets
BlackRock
Global investment behemoth BlackRock filed its Bitcoin ETF application with the U.S. Securities and Exchange Commission (SEC).
Per the application, the proposed ETF will be housed with the "BlackRock Bitcoin Trust" for custody, deploy Net Asset Value (NAV) for pricing, and the creation and redemption of shares will occur between authorized participants.
Voyager Digital LLC
According to a recent court filing, Voyager Digital will reopen its platform and allow users to withdraw around 35% of their token value on June 20th and July 5th, 2023.
The bankrupt cryptocurrency exchange shut down in July 2022.
JP Morgan/Ethereum
A research note from strategists from JP Morgan indicated that Congress could classify Ethereum as a commodity or in another category.
The note comes after the leak of the so-called "Hinman notes", a series of documents that point to former SEC director Hinman's positioning the world's second-largest token as a commodity.
The "Hinman documents" are a part of an ongoing conversation in the SEC's legal battle with Ripple Labs, issuers of the XRP token.
SEC Chairman Gary Gensler's position on the classification is unclear.
FinTech, Personal Finance, and Apps
Financial Literacy Group
Financial Literacy Group, a financial education specialist firm, launched its "Bank Like a Bank™" app on the Google Play store and App Store for Android and iPhone users.
Americans can make regular estimations and debt calculations to improve financial positions with Bank Like a Bank™.
Kinective/Peak Consulting
With the continuous digitization of transactions and other financial processes, digital signatures have been an issue for some. A new player Kinective recently announced its foray into the digital signature space with its partnership with financial consulting firm Peak Consulting.
Per the collaboration, Peak Consulting selected Kinective's e-signature component IMM as a core partner to provide solutions for its clientele.
Kinective comprises industry-leading financial solutions providers: NXTsoft, IMM, and CFM.
Rego Payment Architectures, Inc./Andes Capital Group, LLC
White-label wallet solutions provider Rego Payment Architectures, Inc. revealed it enabled fractional stock investments as part of its family-friendly solutions.
Rego developed the feature in partnership with Andes Capital Group.
Repay Holdings Corporation/AccountMate
Users within the financial solutions firm AccountMate's ecosystem can make seamless payments with " ClickToPay ", a solution powered by Repay Holdings Corporation, a payment solutions firm.
The feature enables business payments from a secure interface, including invoicing with ACH or cards.
Banking, Payments, and Infrastructure
Oracle Corporation/Oracle Cloud Services
Data solutions behemoth Oracle Corporation introduced "Oracle Cloud Services" a cloud-based solution that helps financial institutions mitigate risk and improve operational efficiency.
Oracle Cloud Services has four solutions and enables FIs with improved balance sheet management and client analytics, forecast cashflows, and managing the volatility of market conditions.
The Consumer Financial Protection Bureau (CFPB)
The CFPB noted the risks and responsibilities posed by the increasing use of chatbots with the rise of Artificial Intelligence (AI) solutions.
Per the CFPB's observations, 37% of Americans interacted with a bank chatbot in 2022 and face several issues, including federal consumer legal protection issues, the provision of inaccurate information reduced consumer satisfaction, and others.
The Bancorp Bank/Chime Financial Inc.
The Bancorp Bank renewed its partnership with premier FinTech company Chime to continue providing back-end services for the San Francisco-based firm.
The extended partnership allows Chime's customers to continue to have FDIC-insured deposit accounts.
Trovata
Open banking solutions firm Trovata indicated its expansion into the institutional space with the launch of new Application Programming Interface (API) services that enable bulk processes on the go.
REtech, InsurtTech and Investing
Pavo Insurance Solutions/Agile Premium Finance
Premium finance solutions, a problem for many Americans, are available with a partnership between InsurTech firm Pavo Insurance Solutions and Agile Premium Finance.
The cooperation allows insurance firms, brokers, and key players to offer flexible solutions per premium to clients.
Texas Mutual Insurance Company/Guidewire
Compensation insurance solutions firm Texas Mutual revealed its successful digitization process within leading InsurTech solutions firm Guidewire's cloud ecosystem.
The transition increases Texas Mutual's efficiency and provides a seamless process workflow.
---