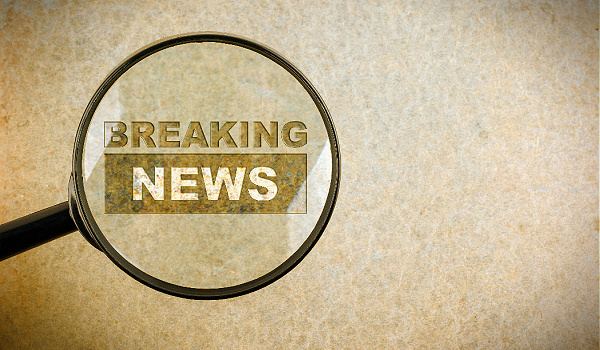 ---
Publisher's Note: TIFIN has forged a unique path in the wealthtech space since its inception and today's annuoncement below continues in that tradition of innovation for the firm, with the spinoff, funding and new board for it's TIFIN AMP distribution platform.  
---
June 8, 2023
TIFIN AMP, the Artificial Intelligence ("AI") Partner For Modern Distribution, is delighted to announce the successful close of a Series A round and the establishment of a new board independent from parent company TIFIN.
Leading the round is Motive Ventures, the venture arm of Motive Partners. This move marks an expansion of the collaboration between TIFIN and Motive Partners, building on the investment Motive Partners made in TIFIN's Series D round last year.
TIFIN AMP's integrated distribution platform is the first of its kind in the asset management industry. Powered by advanced machine learning and data science, it empowers top-tier asset management firms to unearth untapped fund and managed account distribution opportunities within their existing client and prospect base. With its integrated Nurture capabilities that provide real-time feedback, asset managers can now design their own custom algorithmic platforms that are learning and evolving automatically when targeting wealth managers. When combined with data that is unique to TIFIN AMP, the algo and feedback capabilities can change how the industry distributes products to advisors and consumers.
Ramin Niroumand, Head of Motive Ventures, commented: "The wealth and asset management industry is at an AI tipping point – TIFIN AMP recognized this long before AI was hyped. Their strong growth since launch, combined with the heavy-weight players in their pipeline, are reasons that we believe in AMP."
Alvi Abuaf, an Industry Partner at Motive Partners, who will serve on the TIFIN AMP board, commented: "AMP is reshaping the way asset and fund managers conduct lead discovery and approach prioritization in a modern and efficient way. By acting as an outsourced AI partner, AMP helps asset managers with their sales and distribution across products, segments, and geographies with access to a compelling combination of datasets."
Dr. Vinay Nair, the Founder and CEO of TIFIN, added that "TIFIN has been building companies that help connect people to products and advice. TIFIN AMP aims to shape a new paradigm for the distribution of ETFs, Mutual Funds, managed accounts, and alternative investments with a user demand and AI-based approach. We are thrilled to announce its independence from TIFIN with strategic backing by Motive, an investment firm of deeply experienced investors, operators, and innovators, to support the next phase of growth for TIFIN AMP."
Since its launch in December 2022, TIFIN AMP has been working with leading asset managers, revolutionizing their distribution strategies through the power of AI and data science. Together, they are ushering in a new era of awareness, lead generation, and modernization in the industry.
---
About Motive Partners
Motive Ventures is the early-stage investment arm of Motive Partners, focused on pre-seed through to Series A financial technology investments in North America and Europe. Motive Ventures is based in Berlin, London and New York. Motive Partners is a specialist investment firm focusing on venture, growth equity and buyout investments in technology-enabled financial and business services companies. Motive Partners brings differentiated expertise, connectivity, and capabilities to create long-term value in financial technology companies. More information on Motive Partners can be found at www.motivepartners.com.
About TIFIN
TIFIN is an AI and innovation platform for wealth. TIFIN was created to build engaging and intelligent wealth experiences for better financial lives.
TIFIN manages Magnifi, a consumer-focused marketplace that delivers investment personalization through next-gen intelligence and an AI investing assistant; TIFIN Wealth, an AI engine that enables organic growth for financial advisors, wealth enterprises, and workplace financial providers through investment proposals, marketing automation, and data science; TIFIN AMP, an AI platform to modernize distribution for Asset Management firms; and TIFIN Studios, an incubation platform for new business creation.