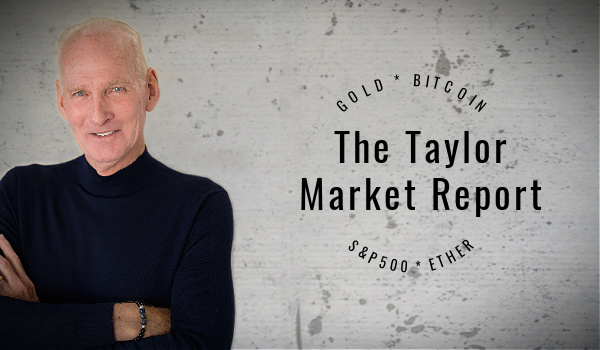 ---
Common Sense for Uncommon Markets
By Bill Taylor, Contributor/CIO-Entoro Investments
---
The opinions expressed below are my own & do not represent those of Entoro Investments, Digital Wealth News or any affiliates.  Any financial advice included in the column is for entertainment purposes only.



Bullish for week of 6/6/23
BTC | ETH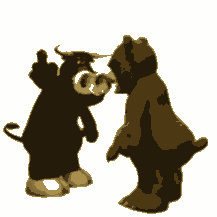 Neutral for week of 6/6/23
GOLD


Bearish for week of 6/6/23
S&P 500  

6/6/23 Closing Prices:
BTC: $25,966.17 (+$441.41) | (-6.5% change Tue-Tue)
ETH: $1,832.78 (+27.51) | (-3.8% change Tue-Tue)
Gold: $1,946 (+$14.00) | (0% change Tue-Tue)
S&P 500: 4,283.85 (+10.06) | (+1.8% change Tue-Tue)
---
Summer time means………scary movies are in theaters. A new one….."The Boogeyman"…..is out. Taking a cue from that, and not to be outdone, here comes a real BOOGEYMAN……..SEC head Gary Gensler. As head boogeyman/regulator he is out to scare people out of crypto. Be afraid, very afraid……..or just realize it's a bad movie.
Mr. Boogey Gensler has announced Part 2 of his vendetta against crypto by suiung Coinbase for being an unregulated exchange and Binance for……well, something. Those announcements caused a tumble in both bitcoin (down 6.5% Tue-Tue) and ETH (down 3.8% Tue-Tue). Looking for a dip to buy? You got it. Thanks Boogey Boy.
So, looking back on the week, the labor market keeps up a fast pace (+339K jobs), inflation remains high with new CPI and PPI figures coming NEXT week and the Fed announces what they will do with interest rates next Wednesday. In other words, last week had no real effect on financial markets (except for the S&P 500 which added 1.8% Tue-Tue) and we don't know what the markets will do after next week's news. Hit the beach or mountains and relax. It's summer.
Let's be real; it's extremely confusing in financial land. Be cautious and patient.
In case you need, or want, to do something;
BITCOIN and ETH. I have been saying "buy weakness" and hold for the next big move up. We just got the "Gensler Dip." Nice.
GOLD. Again, hold it if it makes you feel good. Higher interest rates are in store (damn that stubborn inflation) and that makes GOLD dead money.
S&P 500. Curb your enthusiasm. Liquidity is drying up in the credit markets, recession is coming, higher (and for longer) interest rates are in store, etc, etc. Suck it up and stay short. We got a 20% down shot coming.
---
LA DE DA. STOCKS ONLY GO UP. WHAT COULD POSSIBLY GO WRONG? I WAS INVOLVED IN THE 1987 CRASH, THE DOT COM BUBBLE AND THE 2008 FINANCIAL CRISIS. I KNOW WHAT CAN GO WRONG. BE VERY CAUTIOUS AND SURVIVE (PROSPER).
REMEMBER, ONLY A HANDFUL (LIKE, 7 OR SO) STOCKS HAVE ACCOUNTED FOR ALL OF THE EQUITY UPSIDE. HMMMMM!  GO BITCOIN.
---
NEW TARGETS:
BITCOIN 2023…….UP……new all time highs

ETH 2023…………UP……..new all time highs

GOLD 2023……….??????????

S&P 500 2023……..DOWN…….DOWN……DOWN……...LOOKING AT 3,250
Current trading positions: 
SLIGHTLY LONG BITCOIN
SLIGHTLY LONG ETH
NEUTRAL GOLD
SHORT S&P 500
---
We compare the price of Bitcoin, Ethereum, Gold & the S&P 500. We use the CME Bitcoin Indexes (BRR & BRTI) and the CME Ethereum Indexes (ETH_RR_USD) & (ETH_RTI_USD) for reference as well as the London Bullion Market afternoon price settlement on the digital assets & gold.
---
Bill Taylor is CEO of Digital Wealth News and an advisor to Entoro Investments. He is widely published & quoted in financial media and an international expert on markets and BTC, ETH, Gold & SP500.
His opinions are solely his own and for informative purposes only.