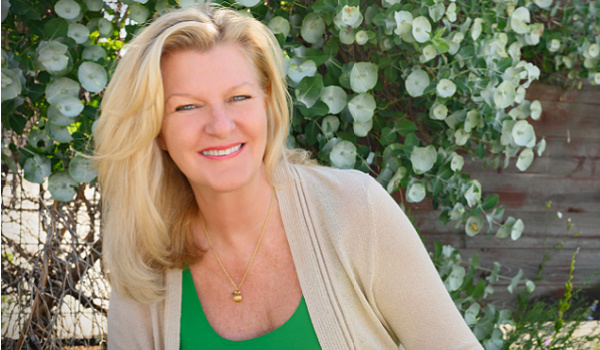 ---
Greetings from Digital Wealth News™
Friends, this week has brought more action from the SEC against the digital assets industry with lawsuits against Binance & Coinbase. Think what you will about these regulatory actions.  We think THOUGHTFUL regultion of the industry is important and desperately needed for clarity in the US – but are these actions that or just pure industry intimidation???  Hmmm…..meanwhile, forward-thinking states like Wyoming queue up a stablecoin…READ UP! 

Cindy Taylor, Publisher

---
News | Markets
Stablecoins are IN. In Wyoming.
Remember stablecoins? Well, stablecoins are IN and are going to get a big boost from the state of Wyoming's Gov. Mark Gordon
The Week in Digital Wealth (6/7/23)
In this week's column on digital wealth the world over, we cover news from Apple, Goldman Sachs & the CFPB, amongst others
Advisor Tech Talk (6/7/23)
This week in Avisor Tech Talk, we dive into the latest wealthtech industry news from TradePMR, TIFIN, & Orion plus more
Decentralized Diaries For The Week of 6/7/23
Bitcoin Faces Selling Pressure at $25k, New Support Levels Are Imminent, Court Ruling Affirmed the IRS's Right to Seize Coinbase Data, etc.
Top 5 VC Deals of the Week in Fintech (6/7/23)
This week, our top 5 VC deals in digital wealth came to us from NomuPay, Magic, Carrum Health, Fabrick & Anoma Foundation
Podcasts
STANDARD DEVIATIONS PODCAST: Derek Hagen – Working with Change-Resistant Clients
This week,Dr. Daniel Crosby is joined by Heather Fortner, CEO of  SignatureFD team who discusses leaning into her passion for listening
Rethink. Financial Advice Podcast: Overcoming Financial Vulnerabilities w/ Michael Liersch
Michael Liersch, Adam Holt, and Derek Notman discuss how difficult it is to talk to clients about their money
Thought Leadership
Blockchain Education for Everyone (BEE)
Blockchain Education for Everyone (BEE) is Born – A Program Overview
WYOMING BEE | Blockchain Education for Everyone: Meet Candace Ryde
When Candace Ryder joined the University of Wyoming as a Faculty Development Professional in early 2020, her mandate was originally to focus on designing instruction for a set online programs,  Now she is also: supporting the implementation of Wyoming's first-in-the-nation blockchain and Digital Asset curriculum for high school and junior college students.
CURATED INDUSTRY CONTENT
Industry News
Sixth Annual Wyoming Blockchain Stampede & WyoHackathon Sept. 11-15 at University of Wyoming | Laramie
Atria's CUSO Financial Services Snags former LPL Affiliated Clearview Federal Credit Union
Practice Management
Why Data Is a Differentiator for Financial Advisors
5 Tips for Visually Driving Content Engagement
Fintech Quote of the Week
"VCs are now looking more at the people, not necessarily at quick profits, and funding awards are at the seed stage. After all, slow and steady wins the race (and turtles CAN outperform unicorns)." – Teresa Leno | FreshFinance
---
Check out our homepage for other great content, or follow us at LinkedIn, Twitter & Facebook!
Read up and GET YOUR SMART ON about the future of digital wealth!!
Wishing you and yours a great week!!!

ABOUT DIGITAL WEALTH NEWS:
Our content creation and amplification platform includes insightful industry news & market commentary, meaningful partner content and executive profiles you won't find elsewhere.
Special thanks to our Chief Technology Officer Michael Fabing and my partner (and husband) Bill Taylor on their efforts to keep this powerful media engine running smoothly.
Our editorial coverage takes a new view toward the fintech revolution as it has evolved and matured, featuring industry news, thought leadership, and the latest industry press.
Digital Wealth News ™ was Created with the Following Key Parameters:
Daily Editorial & Weekly Newsletter pushing stories to Website – https://dwealth.news/ – and social media channels – including LinkedIn, Twitter & Facebook
Weekly Newsletter emailed to proprietary database of RIAs, wealth managers, VCs, hedge funds, fintech professionals and organic sign-ups –plus- select names from Fintrx, Crunchbase and other key databases
Light but authoritative editorial feel – non-technical – but informative. Digestible business read for those interested in, affected by, or involved in the new digital wealth economy;
Coverage of Digital Wealth Topics Including the Following Categories:
Digital Currencies & The New Token Economy
Security Tokens, NFTs & the Metaverse
Trading Technologies
Digital Investing Platforms
WealthTech & Robo-advisors
Legal & Legislative Issues
Fintech At Large & More
Sign up for our free newsletter, reach out to me on Linkedin, Twitter or Facebook and thanks for stopping by!!
---