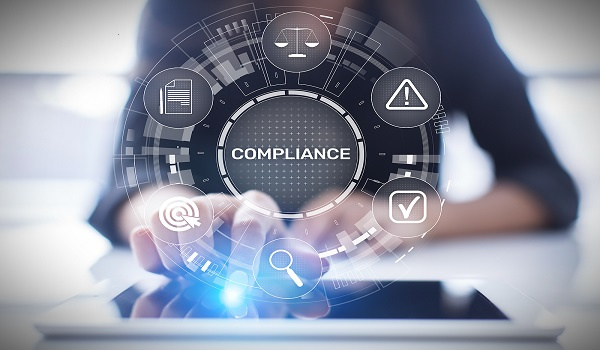 ---
The common saying "content is king" is even more true in today's digital age. Industry professionals are stepping further into the spotlight, and their companies are supporting them in building their unique brands through content marketing. Now there is less focus on where one works (the company) and more on who the professional is, what they do, and the problems they help solve. Companies are celebrating their professionals' differences and services and using them to help define the company's brand.
Building digital trust using industry content
Over the last generation, regulated industries such as wealth, banking, and insurance have moved away from relying on 'word-of-mouth' advertising. These industries now have several online channels that can provide this same validation of recommendations. We no longer need to rely on others' suggestions for advice and can now use online information from trusted sources to make decisions. Digital trust is a significant marketing trend.
"In addition to frequent use of written content, we are seeing more video used on company websites and social media, as well as podcasting. These mediums allow industry professionals to advertise their unique services by educating current clients while providing value to prospects. The wealth, banking, and insurance industries are beginning to expand their content marketing mix and working with compliance to obtain approval," says Teresa Leno, Founder and CEO of Fresh Finance, a marketing technology designed for the wealth, banking, and insurance industries.
There is a strong demand for timely and relevant content that impacts people with problems seeking solutions, and they often look to the internet for the answers. Their unique problems can position advisors, bankers, or insurance agents as trusted sources who can provide a solution today or in the future. This trend has created the demand for companies and their marketing teams to find multiple forms of content that are readily accessible and modifiable and come with a marketing technology system their professionals can use to tell the story of how they help.
From prohibition to expected participation
Digital marketing was very simple in the past because participation at the individual level was prohibited in regulated industries. Wealth, banking, and insurance professionals didn't have LinkedIn profiles; if they did, it was heavily monitored. Now, employing a prohibition policy for social media is nearly impossible. Financial, banking, and insurance professionals rely on content marketing tactics to maintain client relationships and prospect new clients.
"One challenge that Fresh Finance helps organizations overcome is centralizing their digital marketing assets and providing marketing technology tools that don't require financial, banking, and insurance professionals to be marketers. Our software provides a simple solution for implementing content marketing strategies across the broader organization.
We do this by centralizing approved content that everyone can access and use as they desire. Our white-labeled secured portals ensure everyone in the organization has access using unique entitlement-driven credentials depending on their role," adds Leno.
Leno comments that it's important that wealth, banking, and insurance organizations help their professionals meet the demand for relevant and trusted industry content with a compelling topic mix because that ultimately drives lead generation and client retention. She adds that non-participation on social media or omitting other forms of content marketing isn't the reality of how business is done today.
Contact Fresh Finance to learn more about their enterprise MarTech SaaS content tool for firms with 25 or more advisors
---