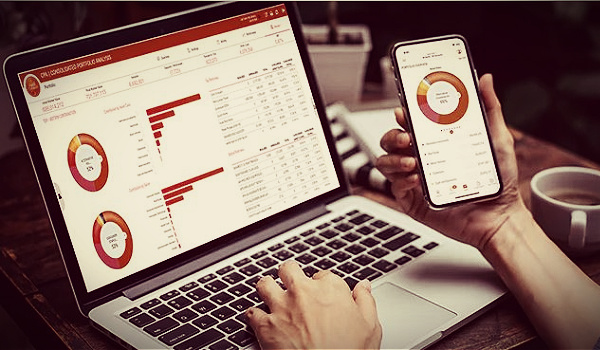 ---
This week in advisor tech news we have a trio of major partnerships leading the way. 
The first is that financial wellness Financial Finesse has inked a deal with Captial Group to serve the mega asset manager's DCIO clients. The second is a deal between held-away account aggregator Pontera and hybrid RIA Founders Financial Securities. The third is an agreement between LPL and Nitrogen, the wealthtech formerly known as Riskalyze. 
Rounding things out are a couple of big hires, particularly StratiFi's addition of Sarah Gribben, who joins from eMoney. 
We won't waste any more time on the introductory aperitifs, let's get right to the main course of advisor tech headlines. 
---
Acrisure
Acrisure announced that local partners in its South Region will be re-branded as Acrisure in a continuation of the Company's global brand roll out. As part of this roll out, Acrisure businesses in Texas, Louisiana, Arkansas and Oklahoma will now fall under the Acrisure banner, with long-time Acrisure Partner Lori Green serving as Managing Partner. Over the last decade, Acrisure has grown from $38 million to over $4 billion in revenue and acquired more than 700 businesses around the world. Acrisure provides a wide array of client-focused solutions including Insurance, Cyber Services, Mortgage Origination and many others. In 2023, the Company kicked off efforts to align under the Acrisure brand in a process that will occur over the next few quarters. 
Financial Finesse 
Financial Finesse announced the expansion of a successful initial program with Capital Group. The initial program brought Financial Finesse financial coaching to select Capital Group DCIO clients in the mid-sized plan sponsor market and PlanPremier full-service recordkeeping clients in the large plan sponsor market, resulting in increased participant financial wellness while meeting employer demand for workplace wellness and driving new business for advisors. The expanded program makes financial wellness coaching from Financial Finesse available to prospective Capital Group clients in the large plan sponsor market—with no additional cost for plan sponsors or their participants. Plan participants will receive unlimited access to Financial Finesse's robust digital financial wellness hub, virtual financial coach and interactive guide Aimee, live webcasts, and a team of CFP professional financial coaches available via phone and live chat. 
Intention.ly 
Intention.ly announced the addition of John DeVincent to the leadership team as Chief Growth Officer, along with partner Tina Powell's new role as Chief of Community. DeVincent has led marketing teams for several top SaaS platforms in the financial technology space, including Workplace by OS33, Docupace, and eMoney Advisor, where he worked alongside Intention.ly CEO and co-founder Kelly Waltrich for several years. DeVincent currently serves on the advisory board of Asset-Map, an award-winning advice engagement platform, and is an advisor for the all-in-one fintech, Blueleaf. Most recently, DeVincent founded Sales Pistons, a sales and marketing consulting firm helping fintech firms build and execute their growth plans. Several of his clients will now be served by Intention.ly's team of marketing experts. 
Mirador 
Mirador, Inc. unveiled its revitalized compensation management services. Mirador's compensation management services empower wealth managers and RIAs with superior sales, profitability, and compensation reporting, unlocking deeper insights and enhancing operational management and scalability opportunities. By partnering with Mirador, firms see a faster, more efficient compensation management process, allowing companies to focus on scalability and building out teams in a more cost-efficient way. Therefore, Mirador effectively reduces the burden on companies. The latest enhancements to its compensation management services include an expanded team and upgraded product capabilities, extending the already robust roster of third-party offerings that include comprehensive data sourcing, seamless data uploading, system maintenance, and streamlined onboarding of new advisors. Mirador ensures client success from the very beginning, guiding the selection of the best-aligned system for a given client's needs. Once a client is onboarded, Mirador ensures the smooth operation of compensation processes, including establishing and maintaining data feeds, meticulously reviewing and uploading manual entries, carefully scrutinizing pay files, and promptly forwarding outputs to designated accounting contacts. Additionally, Mirador provides timely post-payment confirmation, ensuring accuracy in pay dates and amounts. Their dedicated team also offers responsive customer support, delivering effective solutions in a timely manner. 
Nitrogen 
Nitrogen announced its integration with InvestorCOM, a leading regulatory compliance software and communications solution for wealth and asset managers. This integration enables financial professionals using Nitrogen's platform to seamlessly access InvestorCOM to make compliant rollover recommendations, access 401k plan costs, and digitally deliver and document their analysis to investors. This integration was developed in response to increasing regulation and the demand for more effective communication and disclosure from the financial services industry. InvestorCOM's compliance platform satisfies the principle set out by regulators, supporting the key categories of disclosure and record-keeping, advisor and process oversight, and investment product selection and monitoring leading to better financial decisions.    
Pontera 
Pontera, the fintech company helping retirement savers attain 401(k) management from their trusted financial advisor, and Founders Financial Securities, a privately-owned RIA and independent broker-dealer built by and for independent financial advisors, announced a strategic partnership. The new collaboration will enable Founders' Member Partners to better serve retirement savers with professional 401(k) management as part of their comprehensive approach to growing wealth. Formed in 1994, Founders Financial has grown to serve independent financial advisors nationwide, managing over $4 billion in assets for client relationships—a figure that does not yet encompass retirement plan accounts. Founders seeks to empower Member Partners and help them further serve those looking for help with their 401(k)s. In partnership with Pontera, Member Partners can easily and securely manage held-away retirement assets as part of the full financial picture of their client relationships. 
PreciseFP 
PreciseFP announced a new partnership with LPL Financial. More than 21,000 financial advisors and 1,100 enterprises affiliated with LPL now have access to leading-edge tools that can streamline and modernize client engagement across multiple platforms. PreciseFP, recipient of the 2021 WM.com Industry Award for Client Onboarding/New Account Opening, provides financial advisors more time to meet with clients, create financial plans and grow their business by removing all the "leg work" of collecting financial data. PreciseFP eliminates manual data entry, digitizing the entire client engagement process. It automatically shares data with CRMs, financial planning software and other tools advisors already use – making the mobile-friendly, data-gathering platform a must-have tool for registered investment advisors (RIAs) and wealth management firms looking to save time and increase their productivity. 
Savvy Wealth 
Savvy Wealth, a digital-first platform designed for financial advisors to modernize human financial advice, and the parent company of Savvy Advisors Inc. ("Savvy"), a national registered investment advisor (RIA), unveiled its new, fully integrated advisor platform powered by artificial intelligence (AI). This comprehensive solution brings advisors' daily workflows into an intuitive, user-friendly dashboard. Harnessing the power of generative AI, the new platform efficiently automates and streamlines processes like new account onboarding, client portfolio recommendations, ongoing financial planning, and personalized communications across multiple marketing channels. Supported by Savvy Wealth's proprietary AI-powered CRM, it caters to modern advisors serving high-net-worth clients, providing them with the necessary software and tools to customize service offerings and strengthen client relationships. 
StratiFi 
StratiFi, a risk management platform that provides wealth management firms and industry professionals a one-stop-shop solution for portfolio risk analysis, client risk profiling and compliance, announced that it has hired Sarah Gribben to serve as Director of Sales and Business Development. In this role, Gribben will leverage her over 20 years of industry experience, strong sales acumen and vast knowledge of financial technology to develop and cultivate new customer relationships for StratiFi. She will report to the company's founder and CEO Akhil Lodha. StratiFi's risk-centric platform serves financial advisors, investment managers and compliance officers at RIAs, independent broker-dealers, family offices and other institutions. It monitors over 135,000 accounts totaling more than $50 billion in assets under risk supervision. Previously, Gribben was with e-Money, where she held various roles over her 12-year career with the company, including Senior Account Manager, VP, Key Accounts and Director, Advisor Sales. During her time there, she consistently brought an innovative and a result-oriented approach to her work, allowing her to take home a variety of recognitions and making her a valuable asset to the organization. Before e-Money, she was an Account Executive in wholesale lending.