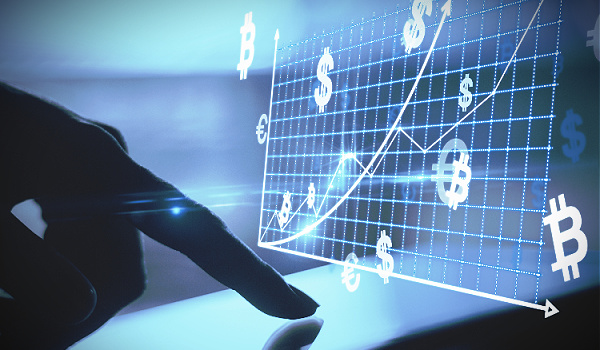 ---
Earnings calls revealed better-than-expected results in H2 2023, which is not bad despite skeptical expectations.
The Fed launched "FedNow", its real-time payments network, leaving many to believe that the beginning of the end has come for the digital wealth industry.
We'll have to wait and see about that.
BlackRock CEO Larry Fink is aiming for an "asset management cloud" (whatever that means).
Financial API security incidents are rising, and if you're in storm country, you could have automated risk assessments.
This is your week in digital wealth!
---
WealthTech, RegTech, Regulatory, and Treasury
Orchestrade/Rebar Systems
Financial solutions ecosystem Rebar Systems and premier risk trading solutions firm Orchestrade announced their partnership to integrate Orchestrade's front-to-back trading platform with Rebar's order management and execution platform (ROME™).
The cooperation improves trading efficiency and end-to-end trading situations.
StoneX Group
Boutique financial services solutions firm StoneX unveiled features that enable clients to deploy Secured Overnight Financing Rate Data (SOFR) as part of their over-the-counter (OTC) trading activities.
SOFR functionality is available via the "StoneX Pro", StoneX's institutional FX trading solution.
Savvy Wealth
As AI-integrated solutions gain traction, the digital-based wealth management platform Saavy Wealth unveiled an automated advisor that provides financial professionals with an all-in-one interface.
The advisor comes with up-to-date and cutting-edge features, including a client front end, a customer relationship management system (CRM), generative AI integrations (ChatGPT-4), and more.
BlackRock
Larry Fink, CEO of investment behemoth BlackRock, during its Q2 earnings call, said that asset managers are shifting from in-house technology solutions to BlackRock's ecosystem. He also hinted that the financial giant could become an " investment manager cloud" for owners and managers.
Crypto, Blockchain, and Digital Assets
Utopia Labs
Crypto companies with banking issues can have some relief with Utopia Labs, a leading blockchain infrastructure firm introducing USDCoin (USDC) stablecoin payments to any American bank account.
The industry faced several challenges after the twin failures of Silvergate and Silicon Valley Bank (SVB).
OpenSea
Non-Fungible Token (NFT) marketplace behemoth OpenSea launched "Deals", a peer-to-peer marketplace that allows traders to swap NFTs directly and independently of OpenSea fees or creator royalties.
"Deals" runs on OpenSea's native SeaPort NFT infrastructure.
NASDAQ Inc.
Financial markets operator NASDAQ announced the pause of its planned crypto custody service business, scheduled to launch at the end of Q2 2023, citing regulatory issues.
NASDAQ's CEO, Adena Friedman, announced this during its Q2 earnings results call.
FinTech, Personal Finance, and Apps
Socure/MeridianLink
Client onboarding and integration for financial institutions became easier with the revelation of cooperation between identity and anti-fraud solution firm Socure and leading financial software company MeridianLink.
The collaboration enables FIs to deploy seamless customer onboarding, identity and document verification, real-time compliance, and fraud detection.
DataVisor/Q6 Cyber
In related news, threat intelligence firm Q6 Cyber partnered with boutique fraud surveillance company DataVisor, combining the best of both worlds.
The cooperation enables financial institutions to catch emerging security issues (from the dark web via Q6 Cyber's solutions) and DataVisor's AI-backed transaction monitoring solutions.
Gestalt Tech
FinTech upstart Gestalt introduced its "ready-to-go" data warehousing solution that enables lenders to focus on core operations and improve workflows.
The solution provides near-instant metrics and focuses on small to medium financial institutions with lean operating budgets.
Salt Security
According to the 2023 "State of API Security for Financial Services and Insurance" by API security firm Salt Security, financial institutions and insurance companies have had increasing issues, even at the production and deployment stages.
Banking, Payments, and Infrastructure
The Federal Reserve
The Fed revealed the launch of "FedNow", its instant payment service that enables banks and credit unions to transfer money in real time.
There were 35 early adopters, including BNY Mellon, JP Morgan Chase, and Avidia Bank.
Liquidity providers per settlement include Atlantic Community Bankers Bank, the Bankers Bank, and Catalyst Corporate Federal Credit Union.
Bankjoy/Plaid
Banking solutions provider Bankjoy revealed its collaboration with open banking platform Plaid.
Per the cooperation Bankjoy will integrate with Plaid's ecosystem.
The integration provides interconnected transitions both ways for Bankjoy's customers and enables extended functionalities, including linking multiple accounts.
First Internet Bank
Digital-only First Internet Bank unveiled upgrades to its business banking process in partnership with banking solutions firm Narmi.
The improvements enable faster business account opening processes with savings and checking account onboarding.
REtech, InsurtTech and Investing
First Connect Insurance Services/Slice Labs Inc.
Independent agents within InsurTech First Connect Insurance Service's ecosystem now have access to Contractors' General Liability (CGL) via a partnership with on-demand insurance marketplace Sice Labs Inc.
First Connect is a Subsidiary of Hippo Holdings Inc.
Simplifai
In a world where integrations with popular generative AI tools are the norm, AI solutions firm Simplifai launched a dedicated solution for the insurance industry.
Built from scratch, the no-code generative tool or large language model (LLM) can integrate directly into existing ecosystems.
Centauri Specialty Insurance Company/Betterview
Residents in hurricane-prone states can breathe easy with the revelation of a partnership between property and casualty (P&C) firm Centauri and InsurTech solutions provider Betterview.
The collaboration provides AI-powered storm risk assessments alongside improved end-to-end internal processes on the digital side.
---