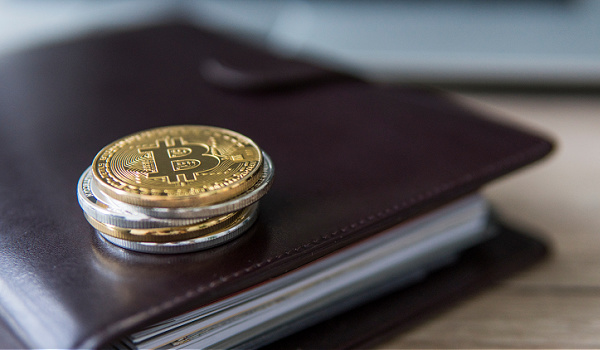 ---
Gary Gensler thinks the cryptospace is the "Wild West".
Crypto ETF applications moved to the Federal Register.
SBF allegedly exposed his former girlfriend's diaries for all to see – a gag order was subsequently imposed.
Plus, RFK Jr. pushed for a "Bitcoin-backed Dollar."
These are your decentralized diaries!
---
Bitcoin Hit $30k, Faces Selling Pressure at $29k
The bears are back in the cryptospace (so it seems), with Bitcoin prices falling from $30.291.46 to current lows of $29,049.37.
A sharp downtrend is in full swing (as of 7/24/23) but could reverse to a support level soon.
Ethereum (ETH) prices are currently $1,843.67, Solana at $23.40, Polkadot at $5.18, and Avalanche at $13.08.
The Federal Register Received Several Crypto ETF Applications
The Federal Register published notices of rule changes for several ETF applications following renewed institutional interest in the crypto space.
Fidelity, BlackRock, VanEck, WisdomTree, and Invesco/Galaxy sent rule change proposals.
Global X ETFs, a boutique provider of exchange traded funds, filed its application with the SEC.
Gary Gensler Sought More Funds to Fight "Wild West of Crypto"
SEC Chairman Gary Gensler referred to the crypto markets as "the Wild West" and said in his speech that the industry was "rife with noncompliance ."
He made those remarks at a Senate Committee on Appropriations funding request hearing.
Gensler requested $2.436 Billion for the SEC's 2024 operations.
In related news, Rep. French Hill (R-AR 2nd District) and Rep. Dusty Johnson (R-SD At-large District) admonished the SEC in a letter to move forward with a "statutory framework" for the digital asset industry rather than rely on enforcement actions.
The SEC said it would temporarily halt actions against Coinbase's defense position in a letter to Judge Katherine Polk Failla.
The regulator has also indicated it will appeal last week's court ruling that partly reclassified the XRP token.
Crypto Industry Group Said Bipartisan DeFi Bill is "Unworkable"
The Crypto Council for Innovation (CCI), an industry pressure group, said that a recently proposed bipartisan  DeFi Senate bill was unworkable.
The bill seeks to put the decentralized finance (DeFi) industry under the Treasury's regulatory authority.
The "Crypto-Asset National Security Enhancement and Enforcement (CANSEE) Act" proposes that DeFi projects come under the Treasury's compliance rules with stiff penalties.
The DoJ Accused Sam Bankman-Fried of Leaking Ellison's Diary
Several media reports published the private thoughts of Caroline Ellison, the former CEO of Alameda Research.
The Department of Justice (DoJ) accused Sam Bankman-Fried (SBF) of leaking Ellison's thoughts.
The DoJ sought to ban outside documents.
He accepted a gag order on one condition: that it applies to all witnesses.
In related news, FTX sued SBF and other former senior executives as part of "clawback" efforts of over $1 billion in alleged misappropriated funds.
SBF's trial will begin in early October.
A Nevada Court Approved Receivership Request in Prime Trust Case
The Eighth Judicial District Court of Nevada granted the receivership request presented by the Nevada Financial Institutions Department (NFID) to appoint a receiver for Prime Trust.
The order prevents the troubled crypto custodian's employees and executives from doing anything that could interfere with the Court's instructions.
RFK Jr. Advocated for Bitcoin-Backed Dollar and Tax exemptions
Robert Francis Kennedy Jr. (D), a 2024 presidential hopeful, revealed plans to back the greenback with Bitcoin, starting with 1% in treasury bills.
He also advocated for zero capital gains tax for Bitcoin.
Vermont's Financial Regulator Issued a Crypto Fraud Alert
The Vermont Department of Financial Regulation (DFR) issued an investor alert following national media coverage of a resident's $340,000 loss of life savings, advising on the need for caution when investing in crypto-related projects.
The regulator also indicated that crypto scams are on the rise.
In related news, the Department of Justice (DoJ) indicated plans to increase the members of its " National Cryptocurrency Enforcement Team (NCET)."
CCData: Stablecoin Markets Are Still in Decline Despite Tether's Dominance
Despite Tether's growing dominance of the stablecoin market (at 65%), capitalization fell 0.82% to $127 billion for the 16th month in a row.
That is according to a report by CCData, a crypto analytics firm,
The report also noted a trading volume increase of $483 billion in June, hinting at the effect of renewed institutional interest in the crypto space.
Coinbase Revealed Plans to Shutdown its Lending Program
Coinbase informed users of plans to wind down "Coinbase Borrow", its lending program.
The exchange discontinued new loan applications in May, and gave a November 20th deadline to settle outstanding balances.
Coinbase cited low adoption of the product as the reason for the closure.
The Financial Stability Board Revealed its Global Crypto Framework Document
The Financial Stability Board published its crypto framework document.
The document advocated for increased regulation of digital asset activities and admonished crypto projects to keep clients' digital assets separate to avoid conflicts of interest.
The FSB also encouraged greater cooperation in information sharing across jurisdictions.
---