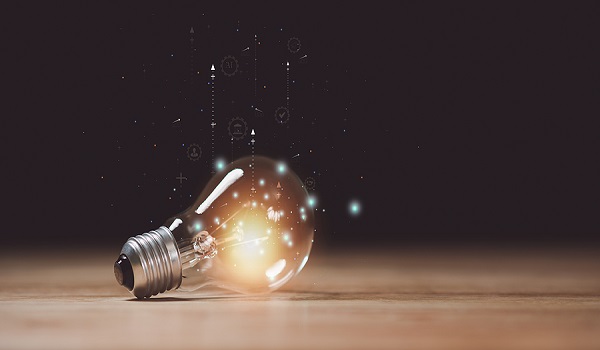 ---
By Teresa Leno
Content marketing has tremendously evolved in financial services over the past few years. Advisors must consider content marketing as part of a successful marketing plan. Advisors that post content and have an audience to consume and share it, which is a powerful marketing tactic because it helps position them as thought leaders. By sharing your content, others will consider you a thought leader who provides answers and knowledge relevant to their circumstances.
Participating in social media, sending clients a monthly newsletter, being featured in industry webinars, and attending events are ways to become a thought leader in the wealth industry. The one tie these marketing forms all have in common is content. Make sure that the content you are creating or sharing has substance. Here are tips for using content to position yourself as a thought leader:
#1- Write or select financial content with purpose. Creating content with substance means posting and sharing topics you are passionate about and knowledgeable about. Trying to write about something unnatural to you is complex, and readers will be able to tell your article was not a labor of love. Writing takes practice, so choose topics you enjoy or hold interest with your clients to help make the process more enjoyable.
Not a writer? Hiring a content writer, marketing service, or content subscription is a great way to help you achieve your content marketing goals.
#2- Be consistent. A consistent posting schedule keeps you top of mind with your audience and signals to Google that your website is reliable in producing new content. Consistent posting will also help your SEO (top Google result, anyone?).
Try using a tool like TeamUp or Hootsuite to help you maintain a consistent content calendar. Update the calendar with upcoming events or webinars, and remember to include these events in your content marketing plan.
#3 Check your facts. Content marketing depends on the relationship between your company, clients, and the target market you want to reach. Do not jeopardize this relationship by creating or posting content that is not accurate and professional, and be sure always to include your resources. When readers trust your content, they are more likely to return to your website and social media pages for relevant, reliable, and educational content.
We know that authentic, investor-focused content is proven to attract and retain business. But despite all the social media technology available to share content, advisors often struggle with building an audience. So, consider your team to help position you and your firm as thought leaders by sharing the same content.
It's important not to miss an obvious opportunity by failing to invite others on your team to share the same content on their social media accounts. Here are some reasons why sharing content with all employees matters:
It creates employee engagement and pride. Remember, they already use platforms like LinkedIn, Facebook, and Twitter, so providing them with content to share should be part of every advisor's marketing strategy.
Sharing content with your team drives organic reach organically-at a fraction of the cost to a mass market!
The entire team can help position your company (and its employees) as an industry thought leader, reputable, and trustworthy wealth management firm. After all, they endorse the content (and the company) when they share it.
When advisors believe sharing content is a people initiative, great things about company recognition. relationship building, and attracting new clients begin to happen. Include 'your people' in your thought leadership plan, and your firm will benefit.
Contact Fresh Finance to learn more about their enterprise MarTech SaaS content tool for firms with 25 or more advisors
---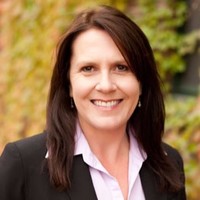 Teresa Leno worked as a financial advisor and experienced firsthand the importance of financial education to help clients make more informed decisions before a crisis. Through her experience, Fresh Finance was started as a financial content marketing solution to help advisors validate their expertise through sharing content.