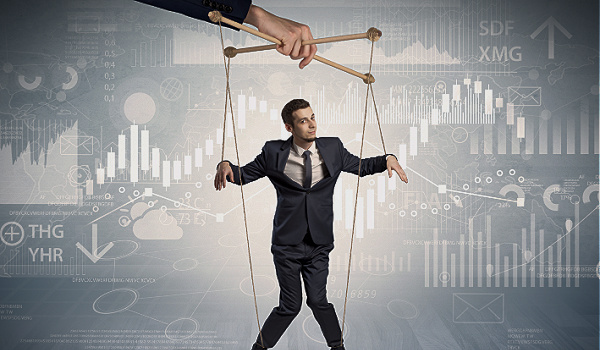 ---
WHAT? Fuzzy numbers? Possible market manipulation? Really? Hard to believe I know (sic) but anyone involved in the financial markets for decades (me), or even centuries (not me), has always suspected "something was just not right." Well, it's not. We have been told that you can't rely on "numbers" out of China for example, but HERE?
Sadly, there is now a 'smoking gun' exposing a real problem.
Last week the CPI (Consumer Price Index) was released and was cheered by all coming in at running at 3% (roughly) annual rate. Of course that's great news and well down from the 9% the last few years. That doesn't mean inflation fell though, it just means it slowed.     (Quick refresher…..you probably knew; a box of "something" used to cost $10 but now costs $11. A 10% increase. Now it only is increasing by 3%. Not from $10, but from $11…..or new cost is $11.33. Feel better?) 
So what if the CPI numbers are misleading? Skewered lower to make great headlines? Or move financial markets higher?
Well, that seems to be the case. Let's take airfares. The Labor Department's latest consumer price index last week showed average airfares dropping 8% from May to June on a seasonally adjusted basis. Problem. No, BIG problem. None other than Delta Airlines begs to differ. Delta Air Lines executives say they're not seeing the drop in average airfares that federal officials believe are contributing to lower inflation. Oh!
Continuing…"We're not seeing the same, and it's a different data point than what we have," Delta President Glen Hauenstein said on the airline's second-quarter earnings call. He dismissed the Labor Department's methodology as a "ample of a sample."
An "ample of a sample?" Brilliant. In other words, tweak an "a" here and skew a "m" there and the number looks better. So what you ask?
Well if you held Delta stock (or other airline stocks), you had a nice loss on that news. Analysts agreed with Delta's assessment. JPMorgan's Jamie Baker said the government figure excludes corporate and most premium travel and is drawn heavily from discount-airline service. He blamed the CPI number for causing airline stocks to fall Wednesday, when the Labor Department report came out.
Market manipulation? Sure has the potential, right?
You can be sure that just that one example is not a "loner" but part of an overall trend. So are ANY numbers (non-farm payrolls, inflation, GDP, employment,etc) being reported to be believed? Well, Delta Airlines has doubts.
It's a very, VERY fine line between financial engineering and financial manipulation.
---