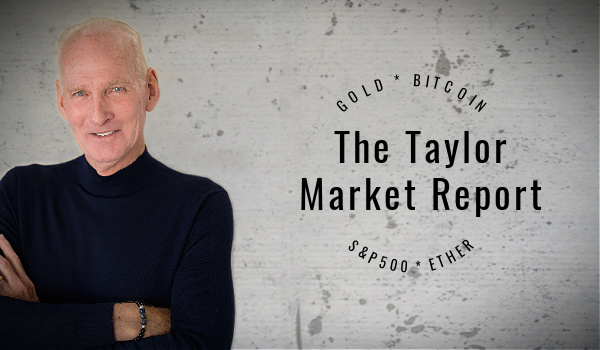 ---
Common Sense for Uncommon Markets
By Bill Taylor, Contributor/CIO-Entoro Investments
---
The opinions expressed below are my own & do not represent those of Entoro Investments, Digital Wealth News or any affiliates.  Any financial advice included in the column is for entertainment purposes only.



Bullish for week of 7/18/23
BTC | ETH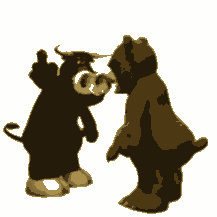 Neutral for week of 7/18/23
GOLD


Bearish for week of 7/18/23
S&P 500  

7/18/23 Closing Prices:
BTC: $29,909.40 (+$49.32) | (-1.9% change Tue-Tue)
ETH: $1,897.13 (+$11.23) | (+1.4% change Tue-Tue)
Gold: $1,960(+$22.00) | (+2.3% change Tue-Tue)
S&P 500: 4,554.98 (+32.19) | (+2.6% change Tue-Tue)
---
SPOILER ALERT:  If you are someone who believes that financial markets (specifically equities) can only go UP, add 20%-50%-?? yearly, gold will go to $10K and bitcoin is doomed to be worth zero, than The Taylor Market Report is definitely NOT for you.      (well, there go all my readers….lol)
However, if you like straight talk and common sense thoughts, I'm your guy. So, here we go.
It seems that a lot of those recreational drugs that MAY have been taken while lounging at the pool or beach just kicked in. After last week's inflation reports (CPI, PPI) that showed some moderation (giggle), hope is springing up that the Fed will ease off on rate increases next week or even (gasp) cut rates (double giggle). The S&P 500 jumped up nicely and even gold spiked up.
Bitcoin and ETH are paused at around $30K and $1,900 respectively. The big news is the clock starts ticking tomorrow on the SEC's potential decision to approve a spot bitcoin ETF. BlackRock and the other applicants just refiled and now it's in the SEC's ballpark. Good bet? Yeah, it's gonna happen, a real live U.S. spot bitcoin ETF. Perhaps the SEC will have its hands full with the Ripple mixed court decision and approving an ETF will take some heat off.
So what happens when the drugs wear off and summer is still here? I am baffled. I have never seen markets like these…it's wacko.
BITCOIN and ETH.  LOVE them. Will they rally on a positive ETF approval? Should, but a lot is in the market. But so what. The upside risk far outshines the potential downside.
GOLD.  Even Larry Fink (CEO of BlackRock) says bitcoin may replace GOLD (he has no bias, right?)  But really, it's dead money that "twitches" every so often.
S&P 500. Party on. I don't chase and obviously I have been wrong. I am dazed and confused and I hate group think. Have fun.  Bud Light was hot once, too.
---
MARKETS DO CRAZY THINGS. BITCOIN $68K. JAPAN'S STOCK MARKET WENT STRAIGHT UP (LITERALLY) TO ALMOST 40k IN 1989. THE DOTCOM BUBBLE. THE S&P IS IN STEROID BUBBLE LAND.  BE CAREFUL.
---
NEW TARGETS:
BITCOIN 2023…….UP……new all time highs

ETH 2023…………UP……..new all time highs

GOLD 2023……….??????????

S&P 500 2023……..DOWN…….DOWN……DOWN……...LOOKING AT 3,250
Current trading positions: 
 LONG BITCOIN
 LONG ETH
NEUTRAL GOLD
SHORT S&P 500
---
We compare the price of Bitcoin, Ethereum, Gold & the S&P 500. We use the CME Bitcoin Indexes (BRR & BRTI) and the CME Ethereum Indexes (ETH_RR_USD) & (ETH_RTI_USD) for reference as well as the London Bullion Market afternoon price settlement on the digital assets & gold.
---
Bill Taylor is CEO of Digital Wealth News and an advisor to Entoro Investments. He is widely published & quoted in financial media and an international expert on markets and BTC, ETH, Gold & SP500.
His opinions are solely his own and for informative purposes only.