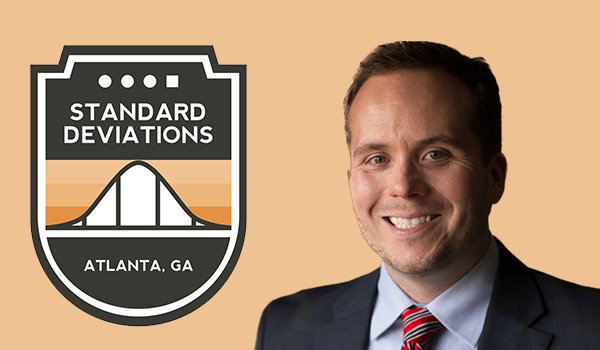 ---
This week on the Standard Deviations Podcast, Dr. Daniel Crosby speaks with Brendan Frazier.
Brendan Frazier is the founder of Wired Planning, the host of The Human Side of Money podcast, and was named one of Investopedia's Top 100 Financial Advisors. He helps financial advisors around the world apply behavior, psychology, and communication principles to enhance client outcomes and forever change the trajectory of their business.

Tune in to hear:
– What makes up Brendan's list of the 10 guiding principles of financial psychology?
– Brendan says that "goals shift, but values persist." What does he mean by this and how do we move from illuminating values to tying those back to specific goals?
– Brendan recently interviewed a "question expert" on his own podcast. What was the biggest takeaway from their conversation and how can we craft better questions?
– Brendan's third tenant is that "the more vivid your future, the more likely the behavior change." How can we make our future selves more salient and vivid?
– Reflective listening, where you hear your words spoken back to you, has a lot of benefits. How can advisors take advantage of this phenomenon without merely parroting back what their client's are expressing?
– Why are discovery meeting recap emails so important and what should they look like?
– How can advisors "move from being an advice giver to being a thinking partner?"
– In an industry so focused on the present day and the future, why is looking back on the past so important? What impact might this have on individual investor behavior?
– What does Brendan consider to be the most important skill in financial advice?
Compliance Code: 1112-OAS-4/19/2023
---
ABOUT STANDARD DEVIATIONS PODCAST:
Educated at Brigham Young and Emory Universities, Dr. Daniel Crosby, the personality behind STANDARD DEVIATIONS podcast, is a psychologist and behavioral finance expert who helps organizations understand the intersection of mind and markets.
Dr. Crosby's first book, Personal Benchmark: Integrating Behavioral Finance and Investment Management, was a New York Times bestseller. His second book, The Laws of Wealth, was named the best investment book of 2017 by the Axiom Business Book Awards and has been translated into Japanese, Chinese, Vietnamese and German. His latest work, The Behavioral Investor, is an in-depth look at how sociology, psychology and neurology all impact investment decision-making.