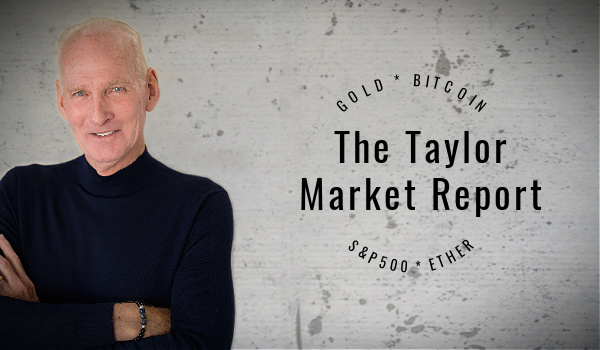 ---
Common Sense for Uncommon Markets
By Bill Taylor, Contributor/CIO-Entoro Investments
---
The opinions expressed below are my own & do not represent those of Entoro Investments, Digital Wealth News or any affiliates.  Any financial advice included in the column is for entertainment purposes only.



Bullish for week of 7/11/23
BTC | ETH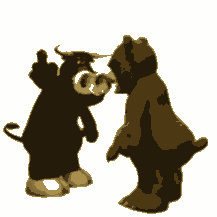 Neutral for week of 7/11/23
GOLD


Bearish for week of 7/11/23
S&P 500  

7/11/23 Closing Prices:
BTC: $30,488.62 (-$139.84) | (-1.7% change Tue-Tue)
ETH: $1,870.60 (-$22.77) | (-4.4% change Tue-Tue)
Gold: $1,915(+$6.00) | (+.005% change Tue-Tue)
S&P 500: 4,439.26 (+29.73) | (-.004% change Tue-Tue)
---
Thank goodness its summer. At least you can get out to the beach, pool or wherever as you wait for something to happen. Alas, nothing is going to happen. ITS SUMMER! Financial markets are on vacation.
So nothing happened over the past week except for getting a bit more tanned. Bitcoin seems very comfy hanging out around $30,500 losing 1.75% (Tue-Tue) and resting for a bit. ETH lost 4.4% (Tue-Tue) but it had gained 4% the previous week. Gold did (and does) what it does best………..nothing, except drift lower. It added a couple dollars for the week (Tue-Tue). The S&P 500 (or S&P 8) is in "la la land" and continues to anticipate the end of Fed tightening and expecting interest rate cuts (giggle). It softened and gave up a bit for the week.
Wednesday (7/12) brings the CPI (consumer price index) and Thursday the PPI (producer price index). Then, when nothing happens, the waiting game for the July Fed decision on interest rates begins (Head for the pool. They raise rates .25bp. Big whoop). There ya go.
Not to be redundant but………..love BITCOIN and ETH. Buy, hold and don't let go. It's gonna be big.  GOLD. Hold if you must but no reason to buy. It's dead money.  S&P 500 (or, S&P 8) get short, stay short and wait for the "trapdoor of disappointment" to spring open.                                               
---
 BLACKROCK IS VERY VERY CLOSE TO HAVING A SPOT BITCOIN ETF. NOW THAT'S BIG.     BLACKROCK SAYS BITCOIN DOES NOT GO TO ZERO.  SORRY BITCOIN BEARS.

USING CHAOS TO DISTRACT YOUR ATTENTION? YES. NOTICE HOW MANY VARIATIONS THERE ARE ON INFLATION INDEXES? CPI, PPI, PCE, ETC ETC. TAKE OUT SOME BAD DATA, ADD SOME NEW DATA AND THERE IS NO WAY TO COMPARE. BOTTOM LINE?  INFLATION IS STILL WAY TO HIGH.  INTEREST RATES STAY HIGH TOO.
---
NEW TARGETS:
BITCOIN 2023…….UP……new all time highs

ETH 2023…………UP……..new all time highs

GOLD 2023……….??????????

S&P 500 2023……..DOWN…….DOWN……DOWN……...LOOKING AT 3,250
Current trading positions: 
 LONG BITCOIN
 LONG ETH
NEUTRAL GOLD
SHORT S&P 500
---
We compare the price of Bitcoin, Ethereum, Gold & the S&P 500. We use the CME Bitcoin Indexes (BRR & BRTI) and the CME Ethereum Indexes (ETH_RR_USD) & (ETH_RTI_USD) for reference as well as the London Bullion Market afternoon price settlement on the digital assets & gold.
---
Bill Taylor is CEO of Digital Wealth News and an advisor to Entoro Investments. He is widely published & quoted in financial media and an international expert on markets and BTC, ETH, Gold & SP500.
His opinions are solely his own and for informative purposes only.