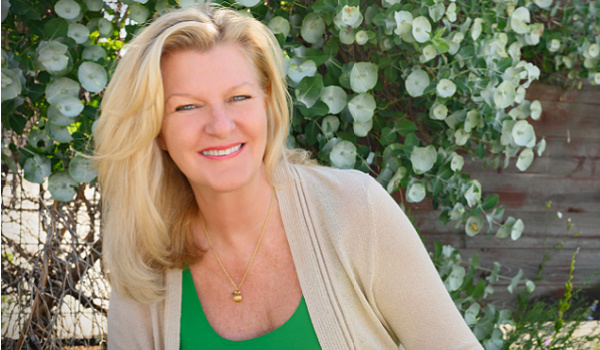 ---
Greetings from Digital Wealth News™
Friends, last week (a holiday week) we hit our highest audience numbers in our history! Thank you to our incredible readers and let's keep growing this powerful knowledge base at Digital Wealth News! READ UP!! | Cindy Taylor, Publisher

---
News | Markets
Larry Fink Finds Bitcoin Religion
Larry Fink of BlackRock must have recently spent some time at a good old revival camp & not just any revival camp, but a bitcoin revival camp!
The Week in Digital Wealth (7/12/23)
In this week's column on digital wealth the world over, we cover news from TIFIN, FlexTrade & the International Monetary Fund, amongst others
Advisor Tech Talk (7/12/23)
This week in Advisor Tech Talk, we dive into the latest wealthtech industry news from Docupace, SEI & Wealth.com, plus more
Decentralized Diaries For The Week of 7/12/23
Bitcoin Prices Hit $31k, at $30k, RFK Jr.'s Financial Disclosures Indicate $100k-$250k Bitcoin Holdings, and NASDAQ Refiled BlackRock"s ETF Application
Top 5 VC Deals of the Week in Fintech (7/12/23)
This week, our top 5 VC deals in digital wealth came to us from Shares, Cywares, Dougs, Abound and Bluesky
Podcast
STANDARD DEVIATIONS PODCAST: Jen Clinehens – The Consumer Psychology of the World's Best Brands
This week on Standard Deviations, Dr. Daniel Crosby speaks with Jennifer Clinehens about consumer brand psychology
Thought Leadership
The Taylor Market Report (7/11/23)
Wednesday (7/12) brings the CPI  and Thursday the PPI. Then, when nothing happens, the waiting game for the July Fed decision on interest rates begins. There ya go.

REAL CLEAR CRYPTO: The Institutions are Coming!
Institutions coming into crypto is something that we have been talking about for years. We saw the first glimpses of that in 2021.
JIFFY.ai Illuminations: The Tortoise and The Hare – Lessons Learned
A slow and steady approach may be the best way for advisors to keep up with fast-changing technology in their sector.
MARTECH MINUTES: A Quick Guide to Selecting MarTech
For regulated industries, selecting marketing technology can be more complex due to compliance oversight and other reasons.
BACK OFFICE HEROES: Steps to Digitizing Back Office Operations
Wealth management firms are modernizing their back-office operations to align with the front-line of their business.
Quote of the Week
Practice Management
Quote of the Week
"I caved in and had to talk about Threads – the latest offering/Twitter rival/ripoff from Meta – and what it means for fintech/banking consumers. You might be surprised, but there are some things to be worried about even this early for companies, customers, employees, and regulators. " – Zarik Khan | Fintech Influencer
---
Check out our homepage for other great content, or follow us at LinkedIn, Twitter & Facebook!
Read up and GET YOUR SMART ON about the future of digital wealth!!
Wishing you and yours a great week!!!

ABOUT DIGITAL WEALTH NEWS:
Our content creation and amplification platform includes insightful industry news & market commentary, meaningful partner content and executive profiles you won't find elsewhere.
Special thanks to our Chief Technology Officer Michael Fabing and my partner (and husband) Bill Taylor on their efforts to keep this powerful media engine running smoothly.
Our editorial coverage takes a new view toward the fintech revolution as it has evolved and matured, featuring industry news, thought leadership, and the latest industry press.
Digital Wealth News ™ was Created with the Following Key Parameters:
Daily Editorial & Weekly Newsletter pushing stories to Website – https://dwealth.news/ – and social media channels – including LinkedIn, Twitter & Facebook
Weekly Newsletter emailed to proprietary database of RIAs, wealth managers, VCs, hedge funds, fintech professionals and organic sign-ups –plus- select names from Fintrx, Crunchbase and other key databases
Light but authoritative editorial feel – non-technical – but informative. Digestible business read for those interested in, affected by, or involved in the new digital wealth economy;
Coverage of Digital Wealth Topics Including the Following Categories:
Digital Currencies & The New Token Economy
Security Tokens, NFTs & the Metaverse
Trading Technologies
Digital Investing Platforms
WealthTech & Robo-advisors
Legal & Legislative Issues
Fintech At Large & More
Sign up for our free newsletter, reach out to me on Linkedin, Twitter or Facebook and thanks for stopping by!!
---