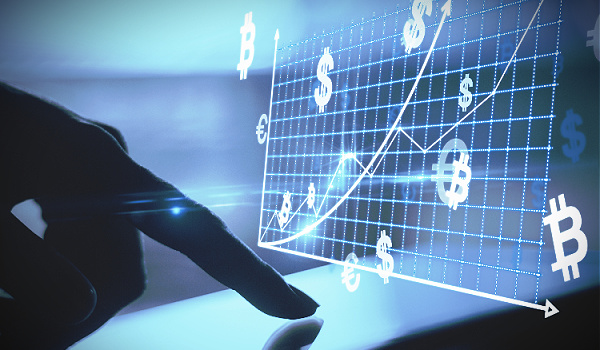 ---
A lot is still happening in the industry, with innovation as the driving force despite job numbers, worries, and increased expectations of Fed interventions.
AI tools again were in play as TIFIN and Hamilton launched an assistant.
Saphyre introduced a settlement solution, creating improved settlement cycles while international finance institutions (the IMF and the BIS) are falling in love with "elements" of the cryptospace.
Plus, digital claims payments per insurance are now possible, while ICE's mortgage arm onboarded a new player.
Also, an AI version of Benjamin Franklin will be available all summer.
How cool is that?
This is your week in Digital Wealth!
---
WealthTech, RegTech, Regulatory, and Treasury
TIFIN/Hamilton Lane Advisors, L.L.C.
Private markets have a leading edge with a new AI investment assistant powered by a partnership between automated wealth platform TIFIN and investment solutions firm Hamilton Lane.
Wealth professionals and firms can access the assistant via an API while integrating TIFIN's ecosystem with Hamilton's insights.
Confluence Technologies
Investment solutions firm Confluence Technologies introduced "Confluence Unity Rex", an automated tool that helps firms to resolve the many issues faced with the SEC's Tailored Shareholder Reports (TSR).
Confluence Unity Rex will be available in its production phase by fall.
Saphyre Inc.
Efficient settlements are now in play with "Project Zero", a solution unveiled by trade solutions platform Saphyre.
Project Zero works from both pre-trade and post-trade ends to enable faster processing times via data-based execution.
FlexTrade/TRaction
Financial infrastructure provider FlexTrade added reporting functionality to "Spark" its execution management (EMS) via a partnership with market solutions firm TRaction.
The integration allows traders and teams to complete digital reporting processes from within Spark.
Crypto, Blockchain, and Digital Assets
International Monetary Fund (IMF)
The International Monetary Fund (IMF) identified opportunities per taxation for digital assets in a published working paper. The paper recognized that digital asset price volatility hinders tax evasion efforts, but taxation of the space reduces its economic impact.
Bank of International Settlements (BIS)
In similar news, the Bank for International Settlements (BIS) released a framework that protects Central Bank Digital Currencies (CBDCs) from decentralized finance (DeFi) risks and attacks.
The effort is a part of "Project Polaris", a project that helps central banks design and deploy CBDCs.
Gemini/Digital Currency Group (DCG)
Popular cryptocurrency exchange Gemini sued Digital Currency Group (DCG) and its founder, Barry Silbert, citing fraud claims per the court filing.
The suit is part of a series of efforts by the Winklevoss-owned exchange to recover over $900 million owed to "Gemini Earn" investors.
FinTech, Personal Finance, and Apps
Tray.io
Low code FinTech firm Tray.io deployed a new order-to-cash solution that enables faster and more efficient payments.
The solution vertically integrates the entire sales process, from customer onboarding, and deal closing to ERP integrations and error handling on the fly.
PNC Financial Services Group, Inc./Trovata
Payment solutions provider Trovata revealed an extension of its business relationship with PNC. Customers of both parties can now make direct payments via ACH, RTP (real-time payments), and bank wire via increased API integrations.
MoneyLion
As part of its "Summer of Financial Freedom", boutique FinTech firm MoneyLion created an AI-generated version of the American founding father, Benjamin Franklin.
The AI Franklin will provide financial tips from MoneyLion's social channels from July 5th to August 14th, 2023.
Finequities/ViewTrade
The social trading industry has a new player with a partnership between social investing firm Finequities and financial solutions company ViewTrade.
The partnership enables traders to make informed decisions via Finequities' integration with ViewTrade's AI-powered infrastructure.
Banking, Payments, and Infrastructure
FullCircl/ComplyAdvantage
Customer-centric solutions firm FullCircl unveiled its partnership with premier compliance solutions firm ComplyAdvantage.
The cooperation gives financial institutions access to improved compliance processes, including KYC/KYB and anti-money laundering solutions.
First American/Deluxe/EPos Now
Making payments this summer at restaurants and other hot spots will be seamless with the revelation of cooperation between First American, the subsidiary of payment solutions firm Deluxe and leading hospitality industry FinTech solutions firm Epos Now.
The partnership has extended features, including sales reporting, billing, and inventory management.
ZipHQ Inc.
Suppliers in the B2B space no longer have to wait for payments with the launch of "Zip Vendor Cards", a solution for businesses to generate cards to pay vendors.
Approval for card generation and payments is subject to preset conditions based on permissions and workflows.
REtech, InsurtTech and Investing
One Inc./Safety Insurance Group (Safety)
Instant claims payments are now a thing, with a partnership between InsurTech payments platform One Inc and leading P&C firm Safety Insurance Group.
Safety's customers can receive claims via popular platforms, including PayPal and Venmo.
Valligent/ICE Mortgage Technology
Appraisal solutions firm Valligent integrated with " Encompass® by ICE Mortgage Technology®", the boutique RETech ecosystem of ICE Mortgage Technology, a subsidiary of leading financial infrastructure behemoth Intercontinental Exchange Inc.
The collaboration enables players in the mortgage industry to have flexible options, including efficient risk assessment and improved collateral valuations.
Guidewire Software, Inc./Germania Insurance
Germania Insurance, the Texas-based property, and casualty (P&C) insurance firm, revealed its cooperation with leading InsurTech firm Guidewire as part of its ongoing digitization efforts.
Per the partnership, Germania has fully integrated and adopted its iteration of the "Guidewire InsuranceSuite" within the "Guidewire Cloud" operating environment.
---