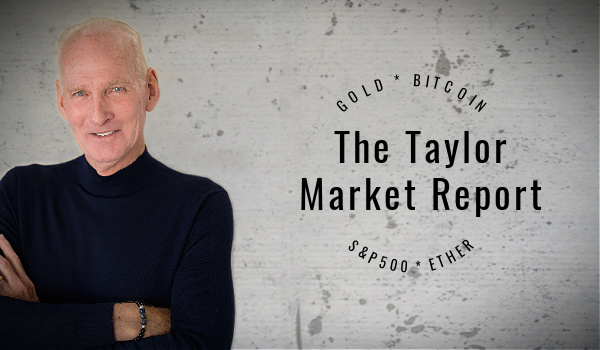 ---
Common Sense for Uncommon Markets
By Bill Taylor, Contributor/CIO-Entoro Investments
---
The opinions expressed below are my own & do not represent those of Entoro Investments, Digital Wealth News or any affiliates.  Any financial advice included in the column is for entertainment purposes only.



Bullish for week of 7/25/23
BTC | ETH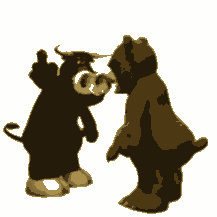 Neutral for week of 7/25/23
GOLD


Bearish for week of 7/25/23
S&P 500  

7/25/23 Closing Prices:
BTC: $29,239.14 (+$112.97) | (-2.2% change Tue-Tue)
ETH: $1,860.47 (+$11.02) | (-2% change Tue-Tue)
Gold: $1,946(+$9.00) | (-.007% change Tue-Tue)
S&P 500: 4,567.48 (+12.84) | (+.003% change Tue-Tue)
---
Double spoiler alert: Don't tell anyone BUT the Fed will raise interest rates by 25bp tomorrow. No surprise. Oh, and Barbie (the movie) is NOT a true story.  Sorry for the spoil.
Not a whole lot of things going on. Remember it is summer. After the Fed's announcement tomorrow expect things to really get quiet. It's almost August, traditionally very slow. Pool, beach and/or mountains are calling.
Any news will probably be greeted with a big yawn. Same with earnings in the equity markets. Over the past week, the S&P 500 has drifted higher (sellers are at the beach), gold drifted lower as did bitcoin and ethereum. Nothing to really read into things.
BITCOIN and ETH both soften but hang out around $30k (BTC) and just under $2K (ETH). Both are a buy in my book. Everyday brings a spot bitcoin ETF closer. Institutional interest and participation are lurking in the wings. Very bullish.
GOLD. Yawn. No fan here. If you like watching paint (gold) dry and always like to be frustrated then GOLD is for you. Not me. Neutral.
S&P 500. The equity market is getting very tired. Every once of good news is in the market and there are way WAY to many bulls. Comfy over confident bulls. Scary. I continue to believe the "trapdoor of doom" will open soon. Don't be caught……or surprised. Stay short.
---
INFLATION EASING?  CHECK THE PRICE OF COMMODITIES AND OIL. DOESN'T BODE WELL.

HAVE YOU NOTICED (I HAVE) THERE ARE NOW MULTIPLE WAYS TO GAUGE INFLATION. CONFUSE INVESTORS LIKE A MAGICIAN SO THEY IGNORE THE OBVIOUS. NO MATTER WHAT, IT'S GETTING MORE EXPENSIVE TO LIVE.
---
NEW TARGETS:
BITCOIN 2023…….UP……new all time highs

ETH 2023…………UP……..new all time highs

GOLD 2023……….??????????

S&P 500 2023……..DOWN…….DOWN……DOWN……...LOOKING AT 3,250
Current trading positions: 
 LONG BITCOIN
 LONG ETH
NEUTRAL GOLD
SHORT S&P 500
---
We compare the price of Bitcoin, Ethereum, Gold & the S&P 500. We use the CME Bitcoin Indexes (BRR & BRTI) and the CME Ethereum Indexes (ETH_RR_USD) & (ETH_RTI_USD) for reference as well as the London Bullion Market afternoon price settlement on the digital assets & gold.
---
Bill Taylor is CEO of Digital Wealth News and an advisor to Entoro Investments. He is widely published & quoted in financial media and an international expert on markets and BTC, ETH, Gold & SP500.
His opinions are solely his own and for informative purposes only.