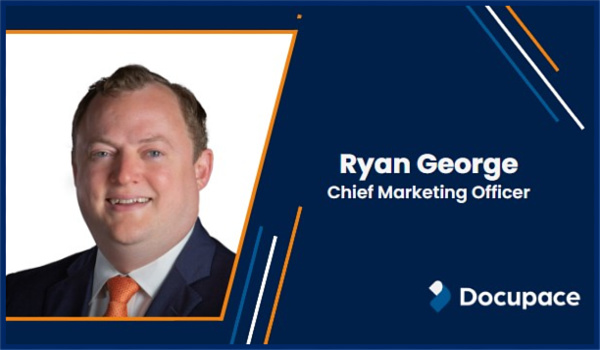 ---
By Ryan George, Chief Marketing Officer | Docupace
In today's rapidly evolving digital landscape, financial advisors increasingly recognize the value of social media in enhancing client relationships and expanding business. With so many investment and advisory options available, it can be hard for investor to see the unique value your firm offers.
Social media platforms like LinkedIn, Twitter, Facebook, Instagram and even TikTok can be valuable tools for sharing information, communicating with clients and creating a strong brand. Leveraging these platforms effectively helps RIA firms and financial advisors establish themselves as thought leaders, showcase their expertise and build stronger relationships with clients and prospects.
Find Your Voice, Deliver Much Needed Wisdom
The U.S. Postal Service may deliver come rain, sleet or snow, but the financial world is truly one that never sleeps. Across the world, financial markets open and close each business day. With so much information to process, it's not knowledge that your clients need – it's wisdom.
Financial advisors that establish a sage voice – don't explain what's happening, but what it means for the audience – quickly earn trust and loyalty in today's noisy world. Take Warren Buffett's annual letter to Berkshire Hathaway shareholders for example. It's a must read each year, not because it's overflowing with economic data, but because it's filled with relatable "middle America" perspective that's immediately understandable for readers regardless of understanding of financial markets.
However, if you look closely Buffett is consistently communicating (and re-communicating) Berkshire's core investment principles through a 'folksy' screen. I've assembled some of his most famous quips in this graphic and between the lines it reads: no one has a crystal ball, the past doesn't matter, price and value are distinctly different and pressure is only felt by those looking to sell, to call out a few.
Advisors can use social media as a distributive tool to share their unique perspective but I caution against just blasting out more noise. Blog posts, videos, infographics, ebooks, and white papers filled with your original thoughts will give you the credibility you need to develop a trusted community of readers.
Another impactful strategy is to bring the audience into "your world" when appropriate. Industry events, networking groups, association meetings are perfect opportunities to do so. Two immediate benefits: 1) Show your clients how you're working to keep your skills sharp, 2) re-communicating your takeaways from an event requires you to take good notes (eh hem, pay attention) and crystallizes them in writing while the learnings are fresh.
As the financial industry continues to evolve, RIA firms need to look for innovative ways to stay ahead of the competition and build stronger relationships with their clients. For RIA firms that specialize in serving individual clients, relationships are everything.
Find out how Docupace can help your firm save time and build better client relationships by contacting us for a free demo today.
---