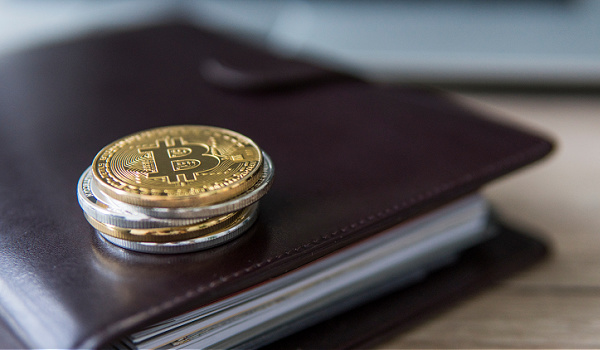 ---
The cryptospace's new normal without Gary Gensler's focus is weird but quiet.
Then again, the SEC will soon return with another fresh round of actions (rumor has it Binance is in trouble).
PayPal beat everyone to it and launched a stablecoin.
Ethereum ETFs are in focus.
Plus, the 2024 presidential elections are seemingly bipartisan in focus per crypto.
Which segment of voters will play a crucial role? (read more to find out!)
These are your decentralized diaries!
---
Bitcoin Slides to $28k, Altcoins Remain in Limbo
The cryptospace continued its sideways trend, with Bitcoin prices hitting $29,988.00 and swinging to a $28,885.34 low. Bitcoin (BTC) prices are at $28,831.07 (as of 8/7/23).
The Altcoins are in similar scenarios.
Ethereum (BTC) is currently at $1, 811.20, Polkadot (DOT) at $4.89, Solana (SOL) at $22.53, and Avalanche (AvAX) at $12.32.
Breaking: PayPal Launches Stablecoin
In a surprise move, payments behemoth PayPal introduced the "PayPal USD (PYUSD)" stablecoin on the Ethereum blockchain.
U.S. treasuries and other stablecoins back the token, including Tether (USDT) and USD Coin (USDC).
The move comes as PayPal continues its foray into the digital asset space.
Paxos Trust Company of Binance USD (BUSD) fame mints the PayPal USD (PYUSD).
The token is compatible with ERC-20 wallets and is only available to American residents now.
Brian Armstrong: We are Not Leaving America
Coinbase's CEO, Brian Armstrong, reaffirmed that the cryptocurrency exchange will remain in the U.S. despite regulatory headwinds.
Coinbase is currently the target of federal authorities in legal battles.
During the exchange's Q2 earnings call, Armstrong alleged that Binance had sold all its USDC holdings and was experimenting with lesser-known stablecoins.
Coinbase retracted allegations against the SEC by Armstrong about a "Bitcoin-only" focus before its current legal struggles with the regulator.
The exchange also filed a motion before a Manhattan Federal Judge to dismiss the charges brought against it by the SEC.
Neobank Revolut Suspended U.S. Crypto Operations
Across the pond, Revolut, a leading neobank, announced the shutdown of crypto trading activities in its American trading division come 2nd September.
Revolut cited regulatory challenges as the reason for its decision.
The SEC Received Ethereum ETF Applications

The focus of the big dogs in the financial space seems to have shifted to Ethereum. Per media reports, institutions filed several ETF applications with the SEC.
VanEck, ProShares and VolatilityShares, and other players submitted documents.
Direxion, the financial behemoth, also filed its application.
Valkyrie amended its filing to include Ether.
In related news, the SEC has started receiving letters from the public as a part of the public comment process for the Bitcoin ETF applications.
A report from a digital asset-focused financial services firm, the New York Digital Investment Group (NYDIG), asserted that Bitcoin ETF approvals could spur demand worth $30 billion.
Elon Musk Debunked Crypto Token Rumors
Tesla owner Elon Musk refuted claims following reports that "X" (formerly known as Twitter) was launching a stablecoin.
He also indicated that there were no plans for crypto-related projects.
Tether's Q2 Attestation Report Showed $850 Million Increase in Excess Reserves
According to Tether Holding's Q2 attestation report, the excess reserves for the stablecoin issuer grew from $850 million to $3.3 billion (approx).
The USDT briefly lost its 1:1 peg to the greenback on the Curve Finance decentralized exchange.
Curve has been taking the heat from investors following hacks and exploits that have seen the DeFi project lose over $24 million.
In related news, Tether and its sister company Bitfinex won a legal victory as a class action suit against the two got thrown out.
In 2021 plaintiffs Matthew Anderson and Shawn Dolifka alleged that Tether's USDT 1:1 claims with the dollar were untrue.
Genesis Extended its Mediation Claims Process
Lawyers to Genesis, the bankrupt crypto lender, revealed the extension of the mediation process with creditors.
The attorneys also indicated that the bankruptcy process will proceed if the parties can't agree by 16th August 2023.
Digital Currency Group, Genesis' parent company, is facing scrutiny from the New York Attorney General's office over dealings with the troubled lender.
Grayscale: 2024 Presidential Race will Feature Crypto, Issues are Bipartisan
A report from crypto asset manager Grayscale Investments shed new light on the crypto conversation in the 2024 presidential race.
Data gathered by Grayscale shows a mixed bag, with candidates adopting different positions on issues.
Leading Democratic contender President Joe Biden is "pro-CBDC" with a focus on regulation and investor protection.
Robert Francis Kennedy Jr. (D) is polling in second place on the blue side and is a known "Bitcoiner" who opposes heavy-handed regulation and is against CBDCs.
Donald Trump (R) favors Biden's position, with Florida's Ron DeSantis (R) having similar sentiments to RFK.
Vivek Ramaswamy (R) held mixed positions (for Bitcoin and CBDCs).
The article also noted the rising influence of Gen Z and the population segment's potential impact in the coming polls.
The FBI Issued a PSA, Warned of New NFT Scams
According to a public service announcement from the FBI, scammers are back in the NFT space.
This time, as "fake" NFT developers.
The Feds warned the public that the scammers put pressure on targets while promoting fake NFT projects.
They also push for payments to fake landing pages with smart contracts designed to drain wallets.
---