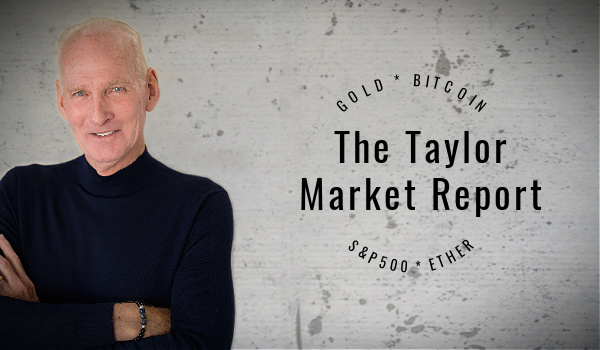 ---
Common Sense for Uncommon Markets
By Bill Taylor, Contributor/CIO-Entoro Investments
---
The opinions expressed below are my own & do not represent those of Entoro Investments, Digital Wealth News or any affiliates.  Any financial advice included in the column is for entertainment purposes only.



Bullish for week of 8/22/23
BTC | ETH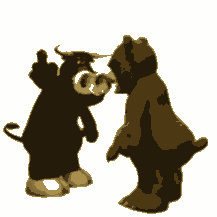 Neutral for week of 8/22/23
GOLD


Bearish for week of 8/22/23
S&P 500  

8/22/23 Closing Prices:
BTC: $25,998.98 (-$80.95 |
ETH: $1,655.76 (-$13.28) |
Gold: $1,880 (+$3.00) |
S&P 500: 4,387.55 (-12.22) |

---
ALOHA.  Wow! Take a week off and things kind of go to hell. Or, in BITCOIN and ETH's case, down. Not sure what happened since being by the beach/pool in Hawaii doesn't lend itself to watching financial markets. Crazy for a late week in the summer.  Oh, btw, ALOHA means welcome, hello AND goodbye. You get to pick.
Are investors finally waking up and realizing things are not as "cozy" and wonderful as they thought? Sure looks like it. Interest rates are still moving higher (as predicted here), inflation is staying stubbornly high (as predicted here) and cracks are appearing in the economy (as predicted here). BUT, there is still no shortage of bulls……..and there are still way too many.
Not sure why the sharp decline in both BITCOIN and ETH. Guess lots of "fast money" loaded up for a big spot BITCOIN ETF announcement and didn't get the immediate approval expected (it will happen). Or, are BTC and ETH becoming interest rate sensitive? Out of crypto and into…….savings accounts?? Surely not. Still VERY long term bullish. HODL.
Seems nothing has changed in the GOLD market. Drifting lower as interest rates rise. It's still "dead money." I'll continue to just be neutral.
Ah, the equity market. Stocks. The S&P 500. I continue to be bearish. Very bearish. (Stubborn or just ahead of my time? Hmmmm!) All of a sudden for "no reason" (chuckle), the market will drop and not rally. The "trap door of doom" will open under investor's feet. Be forewarned.
---
ONLY TWO WEEKS 'TIL THE "OFFICIAL" END OF SUMMER (LABOR DAY). TAKE ADVANTAGE OF IT.  ALOHA.
---
NEW TARGETS:
BITCOIN 2023…….UP……new all time highs

ETH 2023…………UP……..new all time highs

GOLD 2023……….??????????

S&P 500 2023……..DOWN…….DOWN……DOWN……...LOOKING AT 3,250
Current trading positions: 
 LONG BITCOIN
 LONG ETH
NEUTRAL GOLD
SHORT S&P 500
---
We compare the price of Bitcoin, Ethereum, Gold & the S&P 500. We use the CME Bitcoin Indexes (BRR & BRTI) and the CME Ethereum Indexes (ETH_RR_USD) & (ETH_RTI_USD) for reference as well as the London Bullion Market afternoon price settlement on the digital assets & gold.
---
Bill Taylor is CEO of Digital Wealth News and an advisor to Entoro Investments. He is widely published & quoted in financial media and an international expert on markets and BTC, ETH, Gold & SP500.
His opinions are solely his own and for informative purposes only.