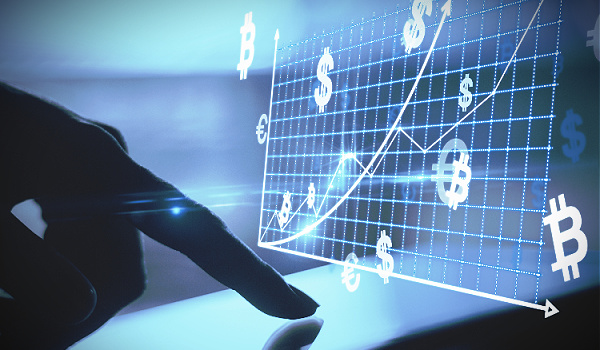 ---
Things didn't simmer down in the industry as summer temperatures continued rising.
Our thoughts and prayers are with the victims of the Maui fires.
Impact investors now have a data tool integrated with Novata.
The Fed became crypto's new "sheriff" with a supervisory group.
Visa unveiled a new experiment that could change gas fees forever.
AI reached new (scary) highs with a predictive model from Alkami Technologies.
And buying a home now comes with life insurance.
This is your week in digital wealth!
---
WealthTech, RegTech, Regulatory, and Treasury
V2 Markets
The venture marketplace solutions firm formerly known as
"Venture Employee Stock Options" (VESO) recently revealed its rebrand (as V2 markets) and the launch of its improved marketplace app.
The app aims to change venture investing with integrated features, including corporate information, market intelligence, and pricing data on the go.
Virtu Financial/InvestorLink
Retail traders can access global markets via a partnership between leading brokerage Virtu Financial and InvestorLink, a wealth solutions company.
The collaboration allows retail access to primary market operations with enhanced liquidity on the secondary side.
Tradeweb/FXall
Fixed-income marketplace solutions provider, Tradeweb, revealed its FX swap functionality developed with FXall, a Refinitiv-owned trading solutions firm.
Tradeweb's "FX Swap Workflow" allows local and FX trading activities from a single user interface.
Novata/Global Impact Investing Network (GIIN)
ESG data platform Novata revealed a new standard on its platform; "GIIN's IRIS+". GIIN's IRIS+ enables investors to identify opportunities via available data.
The Global Impact Investing Network (GIIN) is an impact-investing nonprofit and advocacy organization.
Crypto, Blockchain, and Digital Assets
The Federal Reserve
Regulators took further steps to regulate the crypto space by creating a "crypto supervisory group."
As revealed by the Fed, financial institutions and their crypto and blockchain activities are under its purview.
Visa
As high gas fees continue to rise in the crypto community, an experiment by Visa could be a game-changer.
The payments giant revealed the initial success of an experimental solution that enables gas fee payments via cards.
Visa experimented on the Ethereum Goerli testnet, a "blockchain sandbox."
Aptos Labs/Microsoft
Aptos Labs, the team behind the "production ready" blockchain of the same name, revealed a new collaboration with Microsoft to expand Web3 adoption.
The partnership features an " Aptos Assistant" that will transition users from Web 2 to Web3 integrated with the Microsoft Azure OpenAI Service.
FinTech, Personal Finance, and Apps
Visa/Conferma Pay
Visa, the leading payments powerhouse, revealed the extension of its B2B partnership with virtual solutions provider Conferma Pay.
The cooperation involves the "Visa Commercial Pay" B2B product ecosystem developed in 2020.
SoFi Technologies/ Galileo Financial Technologies, LLC/ Technisys
SoFi Technologies, a leading digital personal finance firm, integrated " Cyberbank Konecta," an AI engine, into its product suite.
The San Francisco-based company deployed the chatbot to meet customer expectations and improve service efficiency.
SoFi owns Galileo and Technisys, the firm behind the engine.
Virtusa Corporation/Thought Machine
Virtusa Corporation, a leading IT solutions behemoth, reached out across the pond to partner with cloud banking solutions company Thought Machine.
The cooperation birthed a new small business onboarding platform, fully integrated with Thought Machine's flagship banking product ("Vault Core").
Alkami Technology, Inc.
Leading banking solutions firm, Alkami Technology, Inc., revealed the launch of an AI predictive model that uses key metrics to determine customer retention for financial institutions.
The one-of-a-kind model allows FIs to determine critical customer entry and exit points, allowing for effective relationship building and more.
Banking, Payments, and Infrastructure
Tipalti
Payments behemoth Tipalti revealed the massive expansion of its partner and distribution network.
Tipalti also joined several corresponding industry initiatives, including the "BDO Alliance USA Vendor Marketing Program" and the "QuickBooks Solution Provider Program (QSP)."
Dwolla
On the payments side, Dwolla launched a small business-focused product ("Dwolla Connect") with open banking functionality.
"Dwolla Connect" enables organizations to reconcile accounts across multiple financial institutions and improves corporate treasury functions.
Regions Bank/Nordis Technologies/Mastercard
The Regions Financial-owned Regions Bank revealed improvements to its digital offerings.
Customers can now handle all billing issues with "BillerXchange" (powered by Mastercard), alongside improved interactions via the "Expresso™" communications system (powered by Nordis Technologies).
Metropolitan Commercial Bank/Finzly
Premier payment ecosystem Finzly unveiled its partnership with the New York-based Metropolitan Commercial Bank.
Per the collaboration, Finzly's payment rails are onboarded within Metropolitan's ecosystem, enabling smoother payment processing capabilities.
REtech, InsurtTech and Investing
Incenter Insurance Solutions LLC
Digital insurance solutions firm Incenter Insurance Solutions LLC launched "Incenter Connect," a one-click end-to-end mobile-ready product.
"Incenter Connect" allows key players, including financial and mortgage institutions, car dealers, and lenders, to provide coverage and policies on the go.
Lifeley/Equity Prime Mortgage (EPM)
Digital-focused life insurance provider Lifeley revealed its partnership with leading mortgage bank Equity Prime Mortgage.
Per the collaboration, homeowners within Equity's ecosystem have access to coverage from Lifeley.
Mulberri
Small business owners can breathe easy with the launch of a Cyber Insurance Managing General Agent (MGA) by Muberri, a leading digital insurance powerhouse.
The AI-driven insurance company has enabled partners, agents, and key players within its ecosystem to offer the product to clients seamlessly.
---