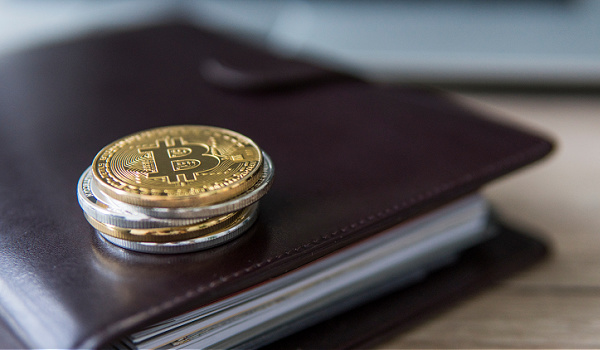 ---
Gary Gensler continues his "rock-paper-scissors" game with the crypto space with the ARK Invest Bitcoin ETF delay and the XRP appeal.
Sam Bankman-Fried is no longer playing 90s video games from his parent's basement- he's been sent back to jail.
Ethereum co-founder Vitalik Buterin had a bit to say about him.
Circle is ready to compete with a $1 billion war chest.
Plus Fireblocks identified a serious wallet vulnerability, affecting 15 providers.
And things are looking sunny for Ripple Labs with its inclusion on a BIS committee.
Also, Donald Trump owns some tokens (and it's not Bitcoin).
These are your decentralized diaries!
---
Bitcoin Hit a $30k Resistance, Sideways Pressure Continues
Things remained in the grey for Bitcoin, with prices hitting a $30,176.80 ceiling and sliding to a $29, 124.11 low. Bitcoin's prices are currently at $29,632.79 (as of 8/14/23).
The altcoins followed suit with Ethereum (ETH) at $1,853.64, Solana (SOL) at $25.12, Polkadot at $5.04, and Avalanche (AVAX) at $12.41.
Judge Revokes Sam Bankman-Fried's Bail
Things went from bad to worse for Sam Bankman-Fried, the bankrupt former FTX CEO, after Judge Lewis Kaplan agreed with prosecutors and sent him back to jail. Prosecutors had accused SBF of witness intimidation.
The diary of Caroline Ellison, his former girlfriend and CEO of Alameda Research, was leaked to the press.
Ethereum's co-founder, Vitalik Buterin, revealed the crypto community's mistrust of SBF. He asserts that several crypto community members don't trust Bankman-Fried.
FTX and John Ray III, its current CEO, are in a tussle with the Official Committee of Unsecured Creditors (UCC) over control of the bankrupt exchange's assets.
An Advocacy Group Reveals its Support for Coinbase in its Legal Battle with the SEC
The Chamber of Digital Commerce, a crypto and blockchain advocacy group, filed an amicus or "friend of the court" brief supporting Coinbase in its ongoing case with the SEC.
The association cited legal precedence, using those arguments to convince the trial judge.
Coinbase launched "base" its layer-1 blockchain, but several of the projects generated mixed reactions, with a focus on meme-coins.
Kaiko, a leading digital asset data provider, identified a significant increase in Altcoin liquidity that pushed Coinbase's rival Kraken to the top spot.
The SEC Appealed the XRP Ruling, Delayed the ARK Invest Bitcoin ETF Approval
America's top financial regulator continued its pushback against the crypto space. XRP's partial victory against the SEC will get tested in the courts with a newly filed appeal.
The regulator indicated this in a letter to Judge Analisa Torres.
In related news, the SEC delayed its approval of the ARK Invest Bitcoin Spot ETF and called for public comments despite expectations of a decision.
Ripple Labs, the company behind the XRP token, was included in the Bank for International Settlement's (BIS) cross-border payments interoperability and extension task force.
Bittrex and The SEC Reach a Settlement
Bittrex, a leading cryptocurrency exchange, settled with the SEC after a drawn-out legal battle.
The regulator accused Bittrex and William Shihara, its former CEO, of "operating unregistered national securities exchange, broker, and clearing agency" alongside its associated entity, Bittrex Global GmbH.
Bittrex and Shihara settled for $24 million.
Circle Unveils a $1 Billion "War Chest"
Per media reports, stablecoin issuer Circle will deploy a $1 billion "war chest" to go head-to-head with its competitors.
This comes after the sudden unveiling of a stablecoin by payments giant PayPal.
Circle's dominance of the stablecoin space has declined in the past year after Binance minted its stablecoin and rumored moves of a massive selloff of its USDC reserves.
CEO Jeremy Allaire indicated that 70% of the USDC's adoption came from outside the United States.
Voyager Digital Ended Claims Period, Began Transferring its Digital Assets
The waiting game for Voyager Digital's creditors may soon be over. Tokens got moved from their wallets to the Coinbase cryptocurrency exchange.
Onchain data identified a transfer of 1500 Ethereum (ETH) and 250 billion Shiba Inu (SHIB) tokens.
The bankrupt brokerage previously allowed creditors to withdraw $35.72% of their digital assets or go through a 30-day waiting period to receive the fiat value of token sales.
Fireblocks Identifies a Critical Wallet Vulnerability
Fireblocks, a leading digital asset infrastructure firm, disclosed a wallet vulnerability that potentially affects millions of wallet holders.
The firm disclosed the "BitForge" vulnerabilities could give attackers backdoor access to a wallet's private key because of a missing "zero-knowledge proof."
Zero-knowledge proofs allow parties to exchange data and trust without revealing information meant to be secret and are a core part of wallet security standards.
Fireblocks identified fifteen wallet providers as being at risk.
Trump Filing Showed Ethereum Holdings
A financial disclosure filing of former American president and 2024 presidential hopeful Donald Trump (R) showed Ethereum (ETH) holdings worth between $250,000 to $500,000.
Previous sentiments from Trump were anti-crypto, but the Ethereum tokens could be proceeds from NFT sales, as the filing also indicated $298,000 in NFT licensing fees.
---