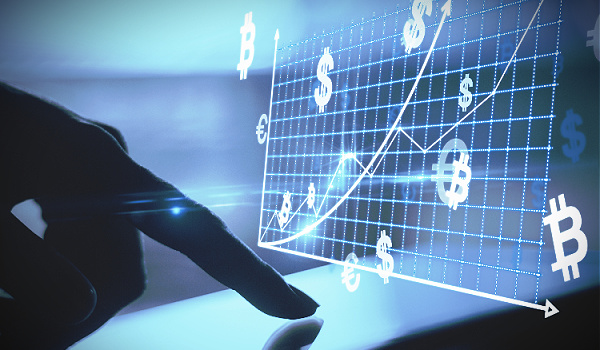 ---
The industry picked up steam as the heat of summer continued to recede with the probability of higher interest rates from the Fed.
Tradeweb was at it again – this time with notional trading.
Exegy launched a new iteration of its ticker plant, making everyone wonder what will come next.
The IRS hit the cryptospace with a new tax proposal.
J.P. Morgan is moving forward with "tap-to-pay" plans.
The nonprofit sector has an option for financial services.
And IBM is now in the insurance game (with AI).
It's your week in digital wealth!
---
WealthTech, RegTech, Regulatory, and Treasury
Tradeweb Markets LLC
Financial services behemoth Tradeweb announced the availability of notional-based trading via its "request-for-quote" (RFQ) platform.
Traders don't have to estimate pre-trade values before execution. The feature is available for net-asset value and risk order trading types.
TradeStation Securities/Unusual Whales
Premier broker-dealer TradeStation Securities revealed a partnership with option flow firm Unusual Whales.
The cooperation enables the integration of Unusual Whale's market suite of tools and TradeStation's platform.
Traders now have an "all-in-one" solution to analyze the markets and seize opportunities on the go and in one sitting.
Still on the options markets, market infrastructure solutions firm Exegy launched a new ticker plant.
The 6th generation solution can process incoming data on the Options Price Reporting Authority's (OPRA) feed on a single server with extended latency and service level availability (SLA) capabilities.
Crypto, Blockchain, and Digital Assets
EDX Markets (EDX)
A new institutional crypto exchange ("EDX Markets") will launch later this year.
Anchorage Digital will be its custodian.
Charles Schwab Corporation, Fidelity Digital Assets, Virtu Financial, and others back the exchange.
Bank of International Settlements (BIS)
A recently released paper from the Bank of International Settlements (BIS) revealed that digital asset regulation in emerging economies may not work because of existing technology imbalances.
The paper also highlighted risks and shocks and indicated information sharing as a part of recommended solutions.
The Internal Revenue Service (IRS)
The U.S. government threw another curveball at the cryptospace with a new proposal from the IRS.
Per the proposal, crypto and digital asset trading entities and intermediaries could be deemed as "brokers" and will file a new form (1099-DA) in the 2025 tax year.
"Brokers" and associated entities will also share information with the IRS.
The cryptospace has been in turmoil since the revelation.
FinTech, Personal Finance, and Apps
NContracts/True Digital Group
Premier vendor improvement solutions company True Digital Group partnered with NContracts, a leading vendor compliance firm for financial institutions.
The cooperation enables information sharing and maintenance for FIs, giving them improved operations and choices for other integrations.
Banking behemoth J.P. Morgan enabled tap-to-pay functionality for its merchants via the iPhone throughout America.
The banking giant started this with Sephora, the leading beauty powerhouse.
Total Expert Inc.
Premier customer solutions platform Total Expert revealed enhancements to its solution ("Customer Intelligence").
"Customer Intelligence" provides loan officers with extended data capabilities, including advanced loan metrics, customer segmentations, and improved credit improvement solutions.
Government contractor solutions firm ProPricer launched a financial management tool ("Cash Flow Pro").
"Cash Flow Pro" helps contractors with reporting and compliance standards, insights per streamlining solutions, and metrics for improved decision-making.
Banking, Payments, and Infrastructure
According to a report from SWIFT, the global payments network, payment processing capabilities have surpassed set targets.
89% of payments reach recipient banks within an hour, above the 75% 2027 set target by the Financial Stability Board.
The U.S. retail arm of Citi, the banking giant, indicated that customers are now in focus with "relationship tiers."
The announcement signals a shift from account packages towards rewards for each new banking level with Citi, including reduced monthly account and ATM fees, investment advisory, and more.
New customers can experience the enhancements, and conversion for current customers starts early next year.
Cross River Bank/Current (Finco Services Inc.)/Visa
Digital bank Cross River revealed its partnership with leading FinTech company Current to improve credit history among underserved population segments.
The "credit building card" takes advantage of integrations between the two platforms, runs on Visa's network, and helps users build credit scores without debt obligations.
Stearns Bank
The nonprofit sector now has alternatives with the launch of banking services by Stearns Bank to fit that focus.
Nonprofits can access several solutions, including free incoming and outbound wires (with limits), innovative savings solutions, and zero balance requirements with no hidden fees.
Stearns developed the solutions with a yet-to-be-named FinTech partner.
REtech, InsurtTech and Investing
Radian Guaranty Inc./Vesta
Mortgage and risk solutions firm Radian revealed the availability of digital mortgages via the interaction of its mortgage insurance (MI) product on Vesta's Loan Origination System (LOS).
The solution is available through Radian Guaranty Inc., its MI subsidiary.
Fortitude Reinsurance Company, Ltd./IBM
Leading technology behemoth IBM and Fortitude Reinsurance Company, Ltd., a subsidiary of Fortitude Holdings LLC, a premier investment services firm, announced a partnership to transform its life insurance and annuity operations.
The collaboration will see the introduction of AI-driven solutions to Fortitude Re's operations and will provide third-party administration solutions for current policyholders.
Asurity Technologies LLC/NotaryCam
Asurity Technologies, a lending compliance solutions firm, revealed the integration of its mortgage document solution ("Propel") with the premier online notarization platform of NotaryCam ("eClose360®").
The integration will enable seamless document legalization and increase mortgage closings for institutions.
---