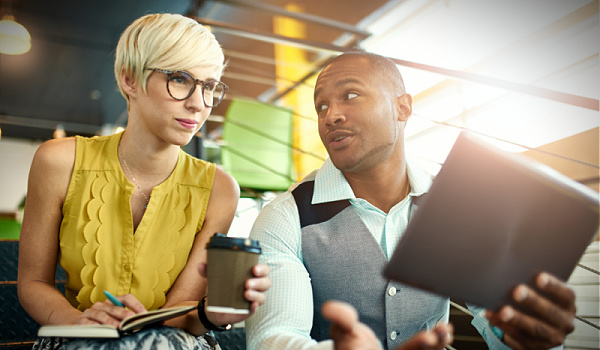 ---
It's hard to stand out amid standardization.
Technology is causing a convergence in industries – even in the financial industry, products are relatively similar from one firm or company to the next, and the same service – and levels of service—are offered at several, if not dozens, scores or hundreds, of advisory and wealth management firms, according to Jackie Wilke, who, in addition to being vice president, advisor consultant at First Trust, also serves as a speaker, author and coach to companies and practitioners on business development teams.
Wilke named commoditization as one of the themes she is watching for financial advisors on "You Are The Most Unique Thing About Your Business," a recent entry in the Standard Deviations podcast by Daniel Crosby, chief behavioral officer at Orion Advisor Solutions.
"One of the biggest themes that's changed is the commoditization of things in our industry, whether it's access to certain markets, investments, products, access to information, access to others, thought leaders, communities and technology," said Wilke. "There are some very sophisticated applications and platforms out there, so investors have a lot of options."
Playing to a Different Crowd
Much of the work that Wilke does is oriented around women, next-generation investors, and multi-generational investors.
"A lot of next-generation investors have grown up in this environment and they might be the folks that you want to attract," said Wilke. "They could be your clients' next generation. We have to be cognizant of the fact that they grew up in kind of a DIY environment. What is it that they would value from a financial professional? How is it relevant to them? How are we clearly communicating that?"
Wilke cited a recent report declaring that some $84 trillion of assets will be transferred generationally by 2045—if advisors want longevity in their businesses, if they are future focused, growth-oriented and high performing, they have to be thinking about what is relevant to this next generation of investor.
That would include acknowledging that not everyone wants to work with a financial professional—which is okay, according to Wilke, because financial advisors do not need to try to serve everyone as a potential client base.
"It's really about getting things clear to the people who we do want to target—who do we want more of," said Wilke. "Then we can reverse engineer everything we do and say and all of our experiences to align with that."
Control What You Can
"If there's anything the last few years have taught us, it's that there is only so much that we can control. I find that when I work with individuals and teams, and from the folks that I've studied, there's only three things we can actual control: Our mindset, our narrative, and our experiences."
Mindset, from a financial professional's perspective, is simply how they approach work every day. Advisors have the ability to decide where they will place their energy and how they will lead their team and work with their clients.
Wilke called mindset the foundation for everything that happens in the world around us—our perception is the manifestation of our mindset and the things we tell ourselves.
"Then we have the narrative, which is everything you do and everything you say, and you usually focus on what your clients will care about, because that's what you tie your value to," said Wilke. "You get to control what you talk about and what you focus on, what your team talks about, and what you talk about in your content marketing, so you kind of have influence over what others tie your value to—but then we forget what we say and forget what we do, and that is why the overall experience is so critical."
But client experience must be more than just another buzzword.
Cultivating Unique Experiences
"Feelings are kind of important when it comes to managing investors, their money and their life," said Wilke. "The experience is everything. Your narrative is important, and we can control that, but people forget about exactly what you talked about or what you said. So how did you make them feel? Our business, especially, is a human-to-human business."
A lot of times, clients just want to feel "the love," said Wilke. They want to feel like they're important to people they rely on like financial planners and wealth managers and that these people have their back. They also want these people to be equally important to the people they surround themselves every day.
Good experiences start with the people, and not just the clients and prospects advisors are designing experiences for but also the professionals and the team that clients and prospects interact with.
These experiences can be activities in the community or at events with advisors and other clients of the firms, or they can be much simpler, like email messages, videos and social media that introduce clients and prospects to individual members of the team.
"If you're not putting your people out there, you're missing a huge opportunity because there is ABC planning and XYZ Wealth Management and so many brands out there that who cares about the brand? It's really usually the people that we care about, not so much the name on the door but the people behind it," said Wilke. "For new generations of investors, they've grown up buying from influencers, buying form social media, or asking communities that they have access to what do you recommend—what service, what product."
People also leave and read reviews—meaning firms have to design good experiences even for the prospects that won't end up working with them.
When it comes to fighting for people's time and attention, financial firms have to offer very clear and relevant value, and that will come from the people, said Wilke.
"Humans are really emotional machines who work backwards and put a reason around an emotion," said Crosby. "We don't think first and then feel, we feel first and then sort of retrofit our thinking onto our feelings."
---