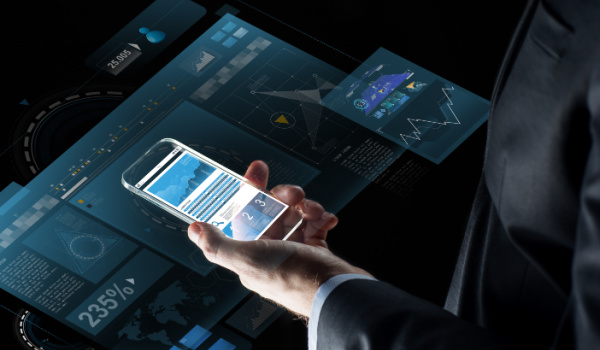 ---
For those of us who live in tourist locations, the summer season is thankfully over, traffic is easing and some normalcy is returning to our lives—but the season of wealthtech just goes on and on. 
This week in advisor tech news, we have a big partnership between alternatives platform CAIS and mega-RIA Mariner Wealth Advisors, a couple of big news items from CapIntel and ambassador/advisory programs announced for Elements and Wealth.com. 
Of course, all of this week's wealthtech headlines are kind of flying under the radar this week as the financial industry digests the pair of even bigger news stories we've been hit with (that's still very wealthtech related): The completion of the integration between TD Ameritrade and Schwab's RIA custody businesses, and the sale of Goldman Sachs' retail wealth management unit to Creative Planning. 
Why do these two stories impact the wealthtech space? Well, for one thing, TD Ameritrade was responsible for creating one of the most vibrant and open advisor tech ecosystems through its Veo and Veo One platforms, providing support for RIAs of all sizes and vintage that Schwab may or may not be inclined to continue indefinitely into the future. 
For another, Goldman Sachs was another big name potentially building ecosystem(s) for the greater wealth management space that seems now to be withdrawing from the fray. With the end of Goldman's consumer wealth push and the winding down of legacy TD Ameritrade operations, where will smaller, younger and newer advisors go for support and service? 
Time will definitely tell. 
On to our advisor tech headlines for this week. 
---
CAIS 
CAIS announced that it will introduce the independent wealth channel to Mariner Wealth Advisors' separately managed accounts (SMAs) capabilities for structured notes. Mariner Wealth Advisors is a privately held advisory firm with over $114 billion in assets under advisement. 
The announcement comes one year after Mariner Wealth Advisors selected CAIS as its exclusive platform for streamlining the alternative investment lifecycle for private equity, private real estate, private credit, venture capital, and hedge funds. Through this new solution, Mariner Wealth Advisors will offer a suite of defined income and growth-oriented structured note SMA strategies, accessible to independent wealth management firms. CAIS' structured notes offering, which saw a 72% increase year-over-year in sales growth, applies industry-leading technology to facilitate all aspects of the advisor's structured note journey. 
CapIntel 
CapIntel announced the launch of OMNI – its holistic, fully digital wealth management platform that equips financial advisors with the tools to provide comprehensive advice to their clients by offering a 360-degree view of their investments. Designed to empower financial advisors and enhance their client relationships, OMNI is an interactive and intuitive presentation builder with embedded compliance and secure sharing protocols that streamlines financial conversations and enables better decision-making for both advisors and investors. 
The CapIntel platform focuses on modern, accessible, credible, informative, and tailored financial presentations that allows advisors to showcase the value of human relationships and advice, while retail investors gain a better understanding of their financial goals, and how to achieve them. 
Conquest Planning 
Conquest Planning Inc. today announced a partnership with CapIntel, a leading financial technology platform that improves day-to-day workflow efficiency and fund analysis for wealth professionals. Together, CapIntel and Conquest will help advisors to produce customized, convenient recommendations that can be simply conveyed and readily understood. 
Both firms have a shared belief that financial advice should be direct, seamless, and accessible. To achieve this objective, Conquest's intuitively designed product is now available on CapIntel's platform, enabling its advisors to streamline workflows, boost productivity, and elevate the client experience through the power of technology. 
Elements 
Elements announced a new ambassador program. As part of this initiative, selected ambassadors will champion the cause, guiding more advisors to explore the benefits of Elements. Spearheading the program as inaugural ambassadors are Brandon Galici, owner of Galici Financial; Emlen Miles-Mattingly, owner of Gen Next Wealth; Eric Rodriguez, founder of WealthBuilders LLC; and Becky Walsh, owner of Oak Maple Finance.   
After integrating Elements into their practices, these advisors reported that a multitude of their clients derived benefit from the platform. Walsh finds that Elements is particularly helpful for two specific groups within her clientele: those with simpler financial landscapes and fewer assets, and those who, despite having considerable assets, have concerns about outlasting their wealth. For the latter, Walsh is able to provide a rough estimate of how many years their assets might last, which offers them a degree of comfort. For the former, less complex clients, Elements acts as a straightforward guide for their financial journey, allowing Walsh to address their questions in a timely manner.  The ambassador initiative seeks to introduce fellow advisors to a new method of providing financial planning that swiftly showcases value to prospects and clients. Furthermore, it highlights how this innovative approach supports more cost-effective service models and attracts next-generation clients in search of a modern client experience. 
eMoney 
eMoney Advisor announced enhancements to its Plan Summary Report. New customizable components, including metrics and various visualizations, are now available within the Plan Summary Report, which was first launched in November 2020 to enable financial advisors to customize their deliverables to clients in ways that reflect their desired narratives or presentation styles.  
The new features allow advisors to build custom reports for each client, enabling them to provide clients with a personal, powerful, and consolidated view of their unique financial plan. The Plan Summary Report — accessible via the Reports tab — allows advisors to: 
Create custom reports that better reflect the client's unique financial plan.

Develop reports quickly and easily within the eMoney system.

Maximize time spent creating new reports by saving default preferences to repurpose with multiple clients.

Increase transparency and build confidence that they are focused on what is important.
Advisors can create a tailored report by choosing a layout, adding specific metrics and visuals, capturing data that is meaningful to clients, and saving the template for future use. 
Smart 
Smart announced the wider availability of its Fiduciary Services to advisory firms, recordkeepers, and third-party administrators to provide Pooled Employer Plans ("PEPs") and single employer plans with ease and confidence. With a mission to bridge the retirement coverage gap, Smart's innovative technology-supported processes reduce employer fiduciary risks and complexity, paving the way for businesses to offer retirement savings plans to their employees. 
Navigating the complexities of retirement plans, including regulatory and operational requirements, can be a daunting task for employers. Often, employers lack the understanding, time, and expertise needed to carry out their fiduciary duties effectively. The combined risks and costs associated with fiduciary responsibilities can deter businesses from offering retirement plans altogether. 
However, Smart's Fiduciary Services address these challenges head-on, working with plan providers, recordkeepers, and third-party administrators in the industry to create comprehensive PEP and single employer plan solutions to help mitigate employer fiduciary risk and enable businesses to adopt a plan for their employees.  
Wealth.com  
Wealth.com announced the formation of its Advisor Council, a curated group of diverse and highly influential leaders in the financial advisory space. The uniqueness of the council lies in its composition: it is exclusively made up of professionals from the financial advisory sector who either use the product with their clients or possess a deep familiarity with the domain and the nuances of engaging advisors.   
Wealth.com believes that estate planning achieves its greatest impact when seamlessly integrated into a comprehensive framework of financial and life planning, rather than being viewed as a standalone service. One Wealth.com study indicates that individuals are more inclined to initiate the estate planning journey when guided by financial advisors. Advisors typically have a keen awareness of their clients' needs, and with the formation of this council, Wealth.com aims to further align its offerings with the needs of financial professionals and those they serve. 
---