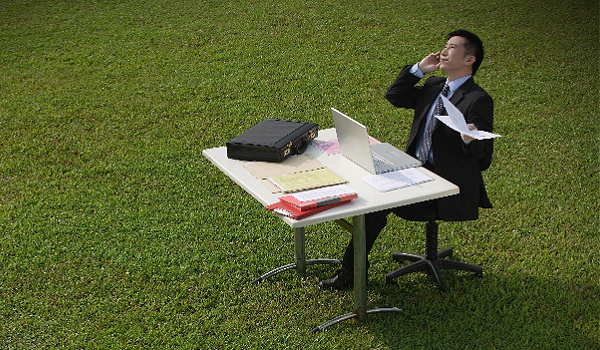 ---
Most of advisors' frustrations with wealth management technology stems from one issue: their applications, platforms and systems aren't playing well together.
Integration is becoming a familiar complaint among financial advisors, according to Timothy Welsh, President, Founder and CEO of Nexus Strategy on "Stop Swiveling and Finally Scale Wealth Management," a recent webinar sponsored by Orion.
"We talked to some advisors on the platform who were using some of these tools and applications," said Welsh. "We're kind of going back in time and really bringing back the classic issue of technology integration, and why advisors are moving from system to system."
Swivel-chairing refers to moving between different systems to conduct work, where data does not follow—which might mean an advisor has to flip back and forth between different applications on their desktop, or from device-to-device in order to complete a process.
Orion has a new product line around data sharing and data streaming built upon a collaboration with Amazon Webservices and Amazon Redshift.
Investment News research found that 57% of advisors feel like lack of integration between their core applications is still their biggest technology pain point, Welsh pointed out, and 70% of advisors in the same survey believed that they could make better use of existing technology if they could find better ways to bring systems together.
A Long Story Short
"The integration problem goes back a number of years, even a decade or two," said Welsh. "If you think about an advisor who started their business from scratch and has $1 billion AUM now, they probably started that business 20 years ago on a PC, running on a desktop platform."
Over time, technology has evolved, consumer preferences evolved, business evolved and advisors evolved, said Welsh. Advisors gradually added different tools as they explore different innovations and aspects of technology, resulting in a cobbled-together technology stack.
As a result, swivel-chairing is part of the user experience at many advisory firms.
"I'm sure this is a very common experience for many advisors, and that's the challenge," said Welsh. "It gets back to the best-in-breed sort of way that we've cobbled together our technology stacks, and now we're sort of in this conundrum of being unable to just have an automated flow. There's really a lot of angst around that according to these studies."
Bewildering Options
Lists of fintech options available to advisors like the participants in Joel Bruckenstein's T3 study and Michael Kitces' fintech logo map continue to grow—with the T3 study expanding to over 800 products in its last iteration.
A typical firm uses five different technology vendors, said Welsh, and one-third of this firms are looking to add more.
"Despite the pain point of all these different systems and integrations that sometimes work, and sometimes don't, or maybe just very thin integrations like single sign—ons, we're seeing that only 20% of the industry has actually migrated towards a unified system," said Welsh. "So, obviously, we see that people want that, but many of those advisors in firms moving towards unified systems are still using third-party solutions to supplement that system… It's not as if this problem is going to go away."
The preference to stack together different pieces of "best-in-breed" software taps into the independent, do-it-yourself advisor identity, said Welsh. Advisors can access hundreds of different pieces of technology to deliver exactly the client experience that they want.
However, the layers of software also bring issues of scale, reliability, errors and workflow interruptions, said  Welsh.
The Search For The Holy Grail
The holy grail for wealth technology, according to Welsh, is one user experience that is able to access standardized data necessary to perform multiple functions. The holy grail can only work if data is unified, updated and sourced from one central place across systems, enabling the interoperability of systems.
"The key aspect is really the interoperability of systems," said Welsh. "By that we mean that all the systems work together, the workflows are unified, you're in one experience, and you're not swivel-chairing back and forth. That experience you get really relies on standardized data."
But centralizing and processing data remains a challenge for many firms. While the largest financial firms with upwards of $30 billion in assets may have access to their own centralized data warehouses, until recently the hardware and software necessary to make the infrastructure work was out of reach of most advisors. Cloud computing has changed all of that.
A Partial Solution
APIs, or application  program interfaces, try to integrate data from disparate applications—because the data repositories these applications rely on are separate from each other, there are often drop-offs where data fails to synchronize—the APIs break when something is changed, or when there isn't another API connection for the configuration of applications the firm is using. Drop-offs cause additional swiveling and repeated data entry.
"They're a great attempt at bringing together third-party applications, application program interfaces," said Welsh. "They have rules that say if this, then that—move this here, source this household ID from there, move this account number from here to there—they're all pretty much working in one-way space."
Because each system has its own API, when a firm has multiple APIs for multiple systems, they create an exponentially increasing number of connections between their applications that need to work together, said Welsh, which means drop-offs can have cascading effects across applications.
Data that is supposed to flow from a CRM into a financial planning system , or performance reporting, may drop-off and not show up—which means that advisors and clients will not be able to see accurate levels on accounts and assets from custodians—requiring advisors to swivel-chair to move that information from one system to another.
"There's just so much more back-office inefficiency when you're using multiple systems, and the technology stack you created," said Welsh. "The other issue here is that advisors are wonderful people, we know that to be true, they're awesome business owners, they're great with clients, they do such wonderful things, but maybe we're not all the best IT departments. That's also an issue for why you know these drop-offs happen and the APIs that have been attempted, these solutions haven't always worked."
---