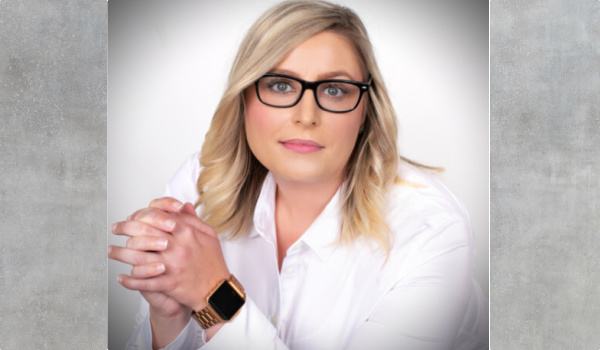 ---
In June, Sanctuary Wealth, the Indianapolis-based wealth management firm, launched a significant update to its Haven platform, the firm's proprietary, fully integrated advisor workstation. According to the company, the platform was "completely revamped to reflect advisor feedback" and employs new functionality that uses the latest digital technology.
Specifically, Haven now has added a robust data analytics function that aims to support advisor business growth. The platform's analytics capabilities deliver "critical insights" advisors need to make informed decisions to grow their practices in today's dynamic marketplace, according to the firm's press release. These tools, much like the firm's entire suite of solutions, are tailored to support "elite wirehouse breakaway practices," Sanctuary explained.
Digital Wealth News spoke with Jene Hoosier, Sanctuary's Chief Operating Officer about the roll out of the platform update, the role of data analytics and Oasis, the firm's upcoming national conference.
---
Digital Wealth News: You launched this enhanced product for advisors based on feedback your team had solicited. What has the reaction been since the launch?

Jene Hoosier: We couldn't be happier with the feedback we've received about Haven – it's been overwhelmingly positive. Our advisors at Partner Firms across the company have shared that the platform's streamlined design has truly eased their workloads and significantly enhanced their efficiency. They've also highlighted smoother communication, the creation of a dependable hub for crucial documents and the sheer convenience of having all their essential tools right at their fingertips.
However, it's important to note that we're in a constant feedback loop with our advisors. We actively seek their input and address any concerns they bring up. This ongoing conversation is crucial because it ensures we can continue delivering the tools, solutions and services they require for their businesses to thrive. At Sanctuary, we are proud that our tools are built for Advisors by Advisors. The commitment to providing advisors what they need is ingrained in our DNA.
Thanks to this constant flow of information, we are able to deliver the kinds of tools, solutions and services advisors need to grow their businesses faster here than anywhere else.
DWN: In your recent press release about the Haven platform, you note that the product is an "entire ecosystem" for firms to run their businesses, perhaps most interestingly using firm and industry data to help inform advisor and client decision making. Can you please let us know a bit more about how this system comes together?
JH: Through Haven, we give our advisors access to advanced data analytic capabilities that enable them to serve their clients better and make more informed decisions about growing their practices, which is critical in today's dynamic marketplace. The dashboards give advisors a user-friendly and intuitive interface to access valuable information in Sanctuary's database that pulls together inputs from multiple applications to analyze key metrics, including assets, revenue, client demographics and industry benchmarking statistics.
In short, we gather high-level business data to give advisors a sense of the health of their businesses, and how best to drive growth for themselves and their clients. Our goals were to simplify the evaluation process and help Partner Firms spot trends more quickly, so they could evaluate the strength of the new strategies – and we've achieved these objectives.
When combined with the other tools and community building capabilities on the platform, we have seen a meaningful evolution in Haven's ability to support Partner Firm growth.
DWN: This coming week, Sanctuary is gathering in Las Vegas for its annual conference. What is on the tech agenda?

JH: During our Oasis national conference we will have a tech agenda focused on how this space continues to evolve with new technology enhancements and offerings . Given the interest, we will bring content centered around artificial intelligence (AI) and its potential profound impact on the Wealth Management space. We're delving deep into discussions about how AI can be a powerful catalyst for growth and personalization in advisors' practices, while also addressing challenges it may cause. We're particularly thrilled to have partnered with industry leaders in AI, who will share invaluable insights and actionable ideas with our advisors. These collaborations aim to empower advisors with the knowledge and tools needed to fully harness AI's potential.
Additionally, we're excited to welcome our key technology strategic partners, including eMoney, Wealthbox and Orion, who will provide expert guidance on optimizing their platforms.
Our Partnered Independence approach is significantly enhanced by the strength of our network of advisors and their elite practices. Most importantly, this event allows our Partner Firms to learn from each other about how technology and other industry best practices can enhance the way they deliver services to their clients. Bringing people together, even for a short time, takes them away from day-to-day operations and gives them the opportunity to think bigger.
---