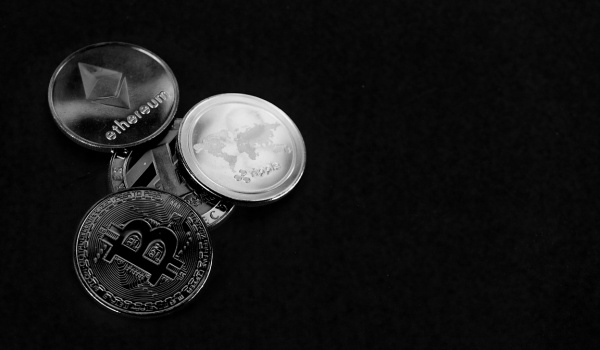 ---
SBF says he has "issues".
Well, everybody does, that's life.
That said, many Americans don't want a CBDC.
Bitcoin miners showed Paxos some love with the return of $500k in mistakenly sent fees (whew!).
Ripple Labs indicated it was continuing on the warpath with the SEC.
Plus, we should all be careful. There are way too many bad guys out there. Mark Cuban lost almost $900k.
It could have been worse.
These are your decentralized diaries!
---
Bitcoin is Currently Sideways at $26k, Altcoins Remain in Limbo
Bitcoin pulled itself from the doldrums from a $25,162.66 low to a $27,282.65 high. Prices are currently at $26,828.36 (as of 9/18/23).
Things aren't faring any better for the altcoins. Ethereum (ETH) is currently at $1,639.73, Solana (SOL) at $19.78, Polkadot at $4.12, and Avalanche (AVAX) at $9.15.
Anti-CBDC Sentiment Continued Rising
Segments of the American populace oppose the idea of a digital dollar.
According to a statement from the American Bankers Association (ABA), a U.S. CBDC doesn't meet financial inclusion objectives.
On the other hand, on Capitol Hill, the battle continued with the "Digital Dollar Pilot Prevention Act" clashing with the "ECASH Act " along party lines.
Paxos Admitted a $500k Bitcoin Transfer Fee Mistake
Blockchain infrastructure firm Paxos admitted the loss of a $510,000 transfer fee mistake.
After an ensuing debate within the mining community, F2Pool, the miner that confirmed the transaction, returned the Bitcoins in a gesture of good faith.
Google Cloud Revealed Partnership to Develop User-Friendly DeFi Developer Tools
Google Cloud continued its foray into the DeFi space. This time, with a partnership with a Web3 startup, Orderly Network.
Per the partnership, Orderly will develop user-friendly tools within Google Cloud's infrastructure environment.
SWIFT Confirmed CBDC Pilot Projects
Global payments network SWIFT confirmed that three central banks currently have CBDC programs in pilot phases.
SWIFT confirmed that the Hong Kong Monetary Authority (HKMA), the National Bank of Kazakhstan (NBK)
and another central bank has linked its infrastructure with participation from over 30 financial institutions.
PayPal Revealed Extra Payment Options for Web 3.0 Merchants
American merchants got the chance to smile at PayPal's introduction of extra crypto options.
The payment giant unveiled future offramp plans, including wallets, decentralized apps (Dapps), and NFT marketplaces.
PayPal currently has a MetaMask offramp solution.
Build Asset Management Launched Bitcoin Private Credit Fund
Leading financial firm Build Asset Management revealed the launch of "Build Secured Income Fund I."
The fund is developed in partnership with crypto custodian Unchained and is focused on Bitcoin-backed loans.
Core Scientific and Celsius Network Reached a $14 Million Settlement
There's a silver lining in the sky for Core Scientific and Celsius Network over their prolonged legal tussle. Per court filings, Celsius will pay $14 million in cash to acquire a Bitcoin mining data center from Core.
Ripple Labs Debunked Settlement Rumors with the SEC
Ripple Labs, the crypto firm behind the XRP token, put side rumors that suggested an out-of-court settlement with the SEC.
Monia Lang, President at Ripple Labs, put paid to the rumors, indicating that the firm wasn't backing down from its legal battle with the regulator.
OneCoin Co-Founder Received a 20-Year Sentence
A Federal Court in the Southern District of New York handed a 20-year sentence to Karl Sebastian Greenwood, a major promoter of the OneCoin Ponzi scheme.
The court also ordered Greenwood to forfeit his $300 million gains.
Bulgarian-born Ruja Ignatova, the self-styled "crypto queen" is OneCoin's founder, remains in the wind.
FTX Received Approval for its Liquidation Plan
Failed cryptocurrency exchange FTX received approval from the bankruptcy court to sell 3.6 billion in digital assets.
Several tokens, including Solana (SOL), Bitcoin (BTC), Ripple (XRP), Tether (USDT), Aptos (APT), Ethereum (ETH), and Biconomy Exchange Token (BIT) are part of the exchanges' cache.
FTX reopened its claim portal as a part of the process.
Three celebrity endorsers (including NFL quarterback Trevor Lawrence) agreed to settle fraud claims.
Sam Bankman-Fried, the embattled CEO of the exchange, handed 250 pages of his private thoughts to Tiffany Fong, the crypto influencer.
SBF described himself in the documents as "one of the most hated people in the world."
The Department of Justice opposed several of Fried's proposed jury questions for his upcoming October trial, describing them as"intrusive."
Genesis Announced the Suspension of Crypto Trading Activities
Bankrupt crypto lender Genesis announced the suspension of its trading activities. This follows earlier indications that it was closing shop in America.
Digital Currency Group (DCG) Genesis parent company proposed a repayment plan for "Gemini Earn" creditors.
The Winklevoss-owned exchange rejected the proposal.
Changpeng Zhao Pushed for Assurances Despite Binance.US. CEO's Exit
Gray skies continued for the American arm of Binance, the world's largest cryptocurrency exchange, following the resignation of Brian Shroder, its CEO.
Changpeng CZ Zhao, Binance's global CEO, sought to calm frayed nerves and referred to Brian's exit as a "break."
Mark Cuban Lost $870k in a Wallet Hack
Billionaire businessman and Dallas Mavericks owner Mark Cuban lost $870,00 after he mistakenly installed a fake MetaMask wallet.
Cuban transferred $2 million in USDC tokens after being alerted by the crypto community on "X" (formerly Twitter).
The tech mogul lost funds in 2021 following the "rug pull" of an algorithmic stablecoin project.
Voice NFT Marketplace Announced the Suspension of Operations
Leading NFT marketplace Voice revealed its shutdown plans, citing the uncertain environment of the NFT space.
The platform also indicated that trading activities had ceased alongside new user registrations.
Digital assets will remain on the platform until 2024.
EOS co-founder Dan Larimer backs Voice.
---