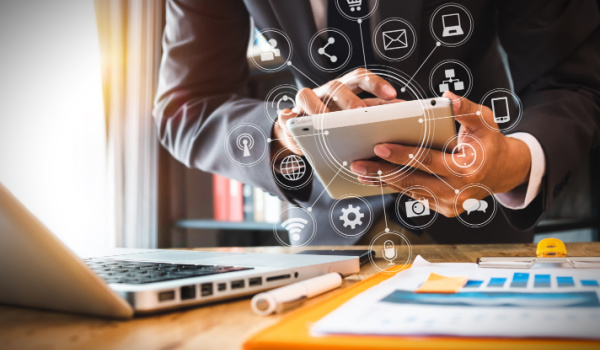 ---
By Fresh Finance
Marketing technology (MarTech) has become crucial to modern business operations in the finance industry. MarTech empowers businesses to streamline marketing campaigns, automate repetitive tasks, and make data-driven decisions. But the question that intrigues most people is– how do you select the right marketing technology for your organization?
Choosing the right MarTech can be overwhelming, given the vast array of platforms and tools in today's marketplace. However, having a strategy fueled by your organization's needs, capabilities, and budget can significantly simplify the selection process. Here are seven tips to help outfit your marketing operations with the right technology.
1. Clearly Define Your Business Goals. The first step toward selecting the right marketing technology is knowing what you want to achieve with your new tool. Your objectives should include improving customer engagement, creating personalized experiences, and generating quality advisor leads. Your objectives may also include reducing human capital, including more advisors in your efforts, or reducing 'swivel-chair' actions between integrations.
2. Understand Your Advisors' Needs. Marketing technology isn't just about your organization's needs; it's also about your advisors and how to address their pain points better and effectively. Choose tech tools that help advisors leverage content to create marketing campaigns, have a social media presence, and weekly website content that is accessible to them anytime.
3. Evaluate Your Current Tech Stack. Before you start exploring new tools, take some time to evaluate your existing marketing technology infrastructure. Do you have functional tools that require certain upgrades, or do you need completely new software? This evaluation may help you identify gaps in your tech stack and guide you toward new tools that help solve your marketing pain points.
4. Balance Out the Tech Capabilities and Budget. You want a powerful MarTech tool that caters to all your needs. But it is equally crucial to realign these needs with your budget. There are numerous MarTech options available at various price points. Being mindful of your budget may prevent overspending while still delivering on your marketing objectives.
5. Consider Integration and Scalability. Your marketing technology should integrate with other MarTech systems effortlessly to ensure seamless data sharing and workflow. Also, ensure that any tools you select can scale upward with your organization's growth without causing disruption or requiring re-platforming.
6. Request a Demo or Free Trial. Before investing in any MarTech tool, ask for a demo or a free trial. This may give you firsthand knowledge of how the tool benefits your marketing operations. Be sure to involve everyone from your marketing team during the trial period, as their input is necessary for making an informed decision.
7. Include Compliance in Your Decision. Seek tools with permission levels, including compliance oversight, monitoring, approval, content distribution, and archiving. It's also important to consider advisor access for self-service purposes. Marketing in the finance industry must be a team effort between marketing and compliance to benefit advisors, and your election must reflect that.
As you embark on your journey to selecting the right marketing technology for your business, remember there's no one-size-fits-all solution. The key is identifying your requirements, conducting thorough research, testing potential options, and selecting a tool that aligns with your targets and advisor needs. It might seem daunting initially, but it's worth the effort to research, test drive, and commit to a more robust marketing technology.
Happy MarTech hunting!
Contact Fresh Finance to learn more about their enterprise MarTech SaaS content tool for firms with 25 or more advisors
---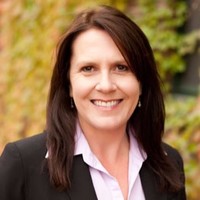 Teresa Leno worked as a financial advisor and experienced firsthand the importance of financial education to help clients make more informed decisions before a crisis. Through her experience, Fresh Finance was started as a financial content marketing solution to help advisors validate their expertise through sharing content.