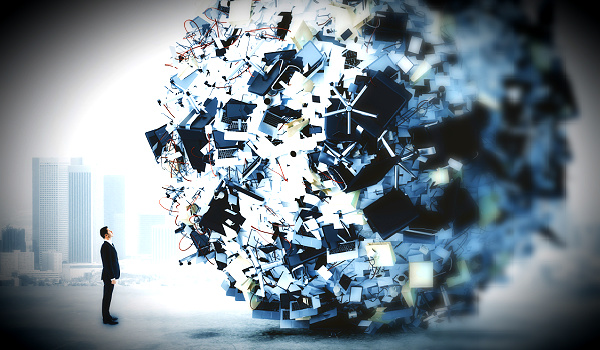 ---
You have arrived at your destination.
So where is that exactly? In this case it's the end of the third quarter. Only a few days away. Certainly these last few days are a total 'mish mash' of stories, headlines, confusion and it seems, organized chaos. Is it what you expected? Probably not, but remember as the third quarter destination arrives, "no matter where you go, there you are" (thank you,  Buckaroo Banzai).
So what have we got here? A lingering auto strike. An almost (maybe) Hollywood actors/writer's strike settlement. A potential government (partial anyway) shutdown. A migrant calamity. A continuing war in Ukraine. Political……well, interesting political happenings for sure. AND, a new dress code for the U.S. Senate. Now THAT'S a mish mash.
But the biggest 'mish' of the 'mash' is the Fed and their battle with inflation.Will they continue to raise interest rates, keep pausing or ease off? Those are the questions and guess what? No one (not even the Fed) knows.
So far financial markets have taken almost all of the 'mish mash' in stride. A little weakness lately, but no big deal, right(??). But the fourth quarter includes October which usually is not overly friendly to markets. Will investors "re-price" the financial markets lower? Will there be a year end rally? Both? Let's see what the odds are of some of this 'mish mash' actually happening.
To be sure there will be an end to the automobile strike. But at what cost? Odds are BOTH the union and the manufacturers will be losers. Speaking of losers, the Hollywood actors/writer's strike will end and odds are you can look forward to more insanely crappy television ("Naked & Afraid Love in a Senior Living Home?").
A government shutdown is a lock. Probably two weeks. No national park visits. Migrant inflow will boil over. The war in Ukraine will go on (I thought the Russians were defeated months ago?) with more money needed. Political…….ain't touching that. But, it is going to get "interesting."
The Senate dress code? Picture Nancy Pelosi in a bikini and Mitch Mcconnell in a speedo and magically the Senate dress code is reinstated.
With the Fed weighing a multitude of options, does anyone want to be 'fully' invested going into the fourth quarter? Take a real good look at what the end of the year destination might look like.
Again………..
---