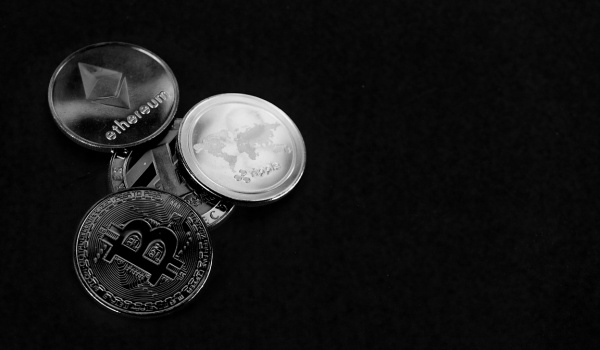 ---
Israeli authorities allegedly identified stablecoin wallets with ties to terrorist groups.
Our thoughts and prayers are with the victims of the current conflict on both sides.
That said, Caroline Ellison and others gave shocking (and bizarre) revelations at the SBF trial.
Security researchers identified a novel technique used by hackers (scary stuff).
Plus, scammers in El Paso, Texas, went against the Feds in a new scheme.
And, the Bitcoin hashrate may drop by 20% before the next halving event (read on to find out).
These are your decentralized diaries!
Note: The BlackRock ETF approval rumor is unconfirmed.
---
Bitcoin Hit $29k, Steadied at $28k
From a $26,561.10 low, Bitcoin prices hit a $29,448.14 high and settled at $28,738.92 (as of 10/16/23).
In the altcoin space, Ethereum (ETH) remains steady at $1,599.28, Solana (SOL) at $24.04, Polkadot (DOT) at $3.80, Chainlink (LINK) at $7.56 and Avalanche (AVAX) at $9.46.
Sam Bankman-Fried's Trial Continued
The trial of Sam Bankman-Fried, the former CEO of FTX, continued. Testimony from Caroline Ellison, the former CEO of Alameda Research and former girlfriend of SBF, stole the show.
Ellison testified that SBF instructed her to use $10 billion in customer funds to repay lenders.
She also testified that Fried instructed her to manipulate figures to boost lender confidence.
Ellison also testified about SBF's obsession with Binance, a rival exchange and bribes allegedly paid to Chinese officials for the release of funds stuck in exchanges.
Prosecutors played a secret recording during Christian Drappi's testimony. Drappi is a former software engineer at Alameda.
The recording featured Ellison, who informed Alameda's employees about FTX's inability to pay customers.
Ellison also indicated that the crypto exchange was looking for funds.
Zac Prince, the former CEO of Blockfi, another bankrupt crypto entity, also testified.
Prince indicated that Blockfi took a $1 billion hit when FTX and its related entities went under.
Blockfi lent Alameda Research $1 billion.
Israeli Authorities Allegedly Identified Terrorist-Linked Wallets
As the Israel/Palestine conflict continued, the Israeli National Bureau for Counter Terror Financing alleged that several stablecoin wallets with billions of dollars worth of stablecoins belong to several terrorist groups, including ISIS, Hamas, and Hezbollah.
The Israeli authorities also indicated that the groups primarily transacted with USDD, USDD, and USDC tokens.
In a show of support, the crypto community raised more than $100,000 in 48 hours as part of "Crypto Aid Israel", an initiative to help the victims of the Hamas attacks.
Security Researchers Identified a New Method of Hiding Malware on the Binance Smart Chain
Researchers at Guardio Labs, a leading cybersecurity firm, published a report that revealed a method hackers use to hide malicious code in Smart Contracts ("EtherHiding").
The hackers attach malicious code to vulnerable WordPress websites, misleading users via fake browser updates, and then get updated with new block formations on the blockchain.
California's Governor Signed a Crypto Licensing Bill
Governor Gavin Newsom (D) of California signed a crypto regulatory bill into law.
The "Digital Finance Assets Law" comes into effect from July 1, 2025, and requires California's Department of Financial Protection and Innovation (DPFI) to create a crypto regulatory framework.
The law requires individuals and businesses to get a DPFI license before engaging in crypto-related activities in the state.
The FBI Warned El Paso, Texas Residents About an Emerging Crypto Scam
The FBI warned residents of El Paso, Texas, about an emerging scam that involved the impersonation of a legitimate agent and the field office via a letter.
The letter also includes a fake number to call, and the scammers then direct victims to make crypto or fiat deposits via a fake website.
MetaMask Partnered with Stripe for On-ramp Options
Leading Web 3.0 wallet MetaMask revealed its new collaboration with payment processing giant Stripe.
U.S. residents can now purchase crypto tokens within its ecosystem, including its browser extension, Dapp, and mobile app.
MetaMask was briefly unavailable in the Apple App Store following possible terms of service violations. The wallet was available after they sorted the related issues out.
The CFTC and FTC Took Legal Action Against Voyager Digital's Former CEO
The Commodity Futures Trading Commission (CFTC) and the Federal Trade Commission (FTC) filed lawsuits against Stephen Ehrlich, the former CEO of crypto lending firm Voyager Digital.
The FTC settled with Voyager but continued to sue Ehrlich for making false claims about customer account insurance.
Francine Ehrlich, his wife, was named as a relief defendant.
The CFTC charged Ehrlich with fraud and registration failures.
In a statement, Ehrlich expressed outrage, saying, "I am profoundly upset by the losses suffered by Voyager's customers and creditors due to the conduct of others in the crypto industry. I am currently reviewing the government's claims, but it is clear I am being used as a scapegoat for the bad actions of others."
J.P Morgan Foresees a Drop in Bitcoin's Hashrate Ahead of Halving Event
According to a research note from J.P. Morgan, the Bitcoin hashrate could experience up to a 20% decline.
The note suggested that a Bitcoin ETF approval could ignite a rally alongside rising hashrates and declining block rewards, a far cry from record levels not seen since April 2021.
Analysts cited several factors that could affect mining company profits, including operations, power contracts, and the existing hashrate.
---