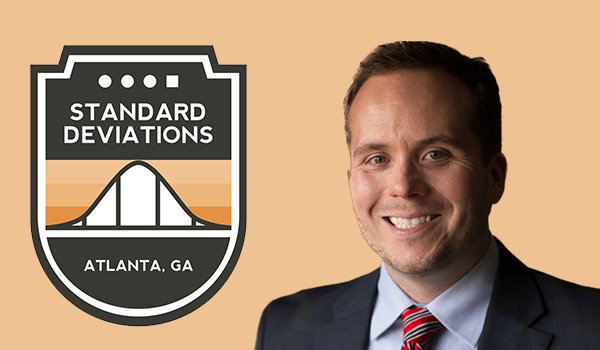 ---
This week on Standard Deviations with Dr. Daniel Crosby, Dr. Crosby is joined by Matt Reiner.
Matt Reiner is a CFA® Charterholder, CERTIFIED FINANCIAL PLANNER™ , and partner at Capital Investment Advisors, a $4.3B (as of December 2022) RIA in Atlanta, Georgia. Additionally, Matt is the managing partner of Wela Strategies, an RIA that deals with the investment needs of the mass affluent. Matt is also an author, with 3 published books, including "Ready to Be Rich" and the "Dr. Cole Cash" series, which shed light on the true value of advisors. When Matt is not managing portfolios or writing, you can find him coaching individuals one-on-one or delivering keynote speeches at conferences and corporate events.
Tune in to hear:
– Matt interviewed hundreds of advisors and leaders in their space to gather how they envisioned the future of financial advice. What themes or common threads started to emerge in these interviews?
– How, specifically, might things become "more human" moving forward in the financial services industry?
– Why does Matt believe that advisors should never lower their fees?
– Matt published a video 3 years ago about how advisors should approach AI. What did he say then and how might he shift his advice now, if at all, considering the current landscape of AI?
– Why is transparency so important for advisors and what does this often look like?
– Why does Matt see a need for innovation labs and what might these look like? What have the failures of the past taught him about how to do this in the right way?
Compliance Code: 2441-OAS-9/1/2023
---
ABOUT STANDARD DEVIATIONS PODCAST:
Educated at Brigham Young and Emory Universities, Dr. Daniel Crosby, the personality behind STANDARD DEVIATIONS podcast, is a psychologist and behavioral finance expert who helps organizations understand the intersection of mind and markets.
Dr. Crosby's first book, Personal Benchmark: Integrating Behavioral Finance and Investment Management, was a New York Times bestseller. His second book, The Laws of Wealth, was named the best investment book of 2017 by the Axiom Business Book Awards and has been translated into Japanese, Chinese, Vietnamese and German. His latest work, The Behavioral Investor, is an in-depth look at how sociology, psychology and neurology all impact investment decision-making.