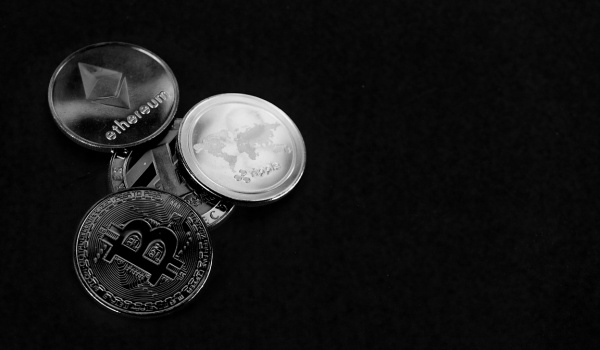 ---
SBF's trial is finally underway.
We should expect drama.
LOTS of it.
The CFTC may take action against Steve Ehlrich, Voyager Digital's co-founder.
He vowed to have his day in court.
Jack Dorsey's Block unveiled the beta version of its Bitcoin wallet.
Crypto cards are a hidden "force" in the cryptospace (who knew, right?).
There are several layoffs in the industry.
Plus, is Binance the new "FTX"? (Read on to find out).
These are your decentralized diaries!
---
Bitcoin Moved Sideways to $27k, the Altcoins Are in the Doldrums
Bitcoin prices slid to a $27,215.55 low from a $28,252.54 high, placing the cryptocurrency in headwinds.  Prices are currently at $27,599.61 (as of 10/9/23).
The Altcoins are also moving sluggishly.
Ethereum (ETH) is currently at $1,579.15, Solana (SOL) at $22.29, Polkdot (DOT) at $3.85 and Avalanche (AVAX) at $9.51.
Chainlink (LINK) is at $7.32.
Sam Bankman-Fried's Trial Began
The trial of Sam Bankman-Fried began in full swing.
The DoJ fired back at SBF's lawyers, who argued against the government's ability to try their client, citing the lack of crypto laws.
They let everything loose, with testimony from SBF's associates providing new details.
FTX former co-founder Gary Wang said SBF gave Alameda Research an unlimited line of credit immediately after claims on social media that the hedge fund got equal treatment.
Testimony from Adam Yedida, former college associate and ex-CTO of the bankrupt cryptocurrency exchange, revealed the existence of a "backdoor" that gulped up to $8 billion of customer funds.
Witness testimony will continue, including revelations from Caroline Ellison, the former CEO of Alameda Research.
The CFTC Considered Enforcement Actions Against Voyager Co-Founder
Per media reports, the Commodity Futures Trading Commission may take enforcement actions against Voyager co-founder Stephen Ehrlich.
Ehrlich may face actions over allegations of misleading customers.
He also told Bloomberg he was "angered and perplexed" by the potential action.
"Day in and day out, Voyager worked closely with the relevant regulators," he said. "These allegations appear to be one of those times where the referees are making new rules and calling foul after the game has ended. I look forward to being vindicated in court."
The CFPB Floated Applying the Electronic Fund Transfer Act to Crypto Activities
Also, per media reports, the Consumer Financial Protection Bureau may apply the Electronic Fund Transfer Act to crypto activities to protect consumers from fraudulent transfers.
CFPB Director Rohit Chopra said this at a Brookings Institution payments conference.
The Bureau is guiding market participants.
Jack Dorsey's Block Unveiled Bitcoin Hardware Wallet Launch Plans
Images of BitKey, a Bitcoin wallet by Block, the payments giant, surfaced all over the internet.
The Dorsey-backed company is reportedly beta testing the hardware wallet as part of plans to create "Web 5.0", a Bitcoin-backed decentralized open-source ecosystem.
Visa: Exchanges Powered $1 Billion in Crypto Card Transactions in 2021
According to Akshay Chopra, vice president and head of innovation and design at Visa, integrations between 80 million merchants and 75 of the largest cryptocurrency exchanges generated $1 billion in 2021.
Chopra said this at the "Blockchain Economy Dubai Summit" on October 4-5, 2023.
The BIS Unveiled a Bitcoin Transaction Tracking Tool for Central Banks
The Bank for International Settlements took a deep dive with a platform that can track Bitcoin transactions.
"Project Atlas" was initiated five years ago at the Dutch Central Bank and will provide central banks with transaction details based on location alongside dollar values.
The project is available in beta to a group of central banks.
J.P Morgan Voiced Ethereum Centralization Concerns, Touted Tokenization as Client Focus
According to a recent report by J.P. Morgan's analysts, the world's second-largest blockchain faces significant centralization risks.
The note identified the increasing concentration of staking operators as an issue alongside the recent upgrades.
The note also identified "rehypothecation" as posing significant risks to the Ether ecosystem.
Rehypothecation involves the use of the same staked token across different liquidity pools.
Tyrone Lobban, Head of Blockchain Launch and Onyx Digital Assets at J.P. Morgan, said most of the bank's clients are interested in asset tokenization rather than digital assets.
Lobban also suggested that Bitoin's recent price stability might signal the cryptocurrency's evolution to stablecoin functionality.
Media Reports Highlighted Financial Issues at Bitmain
Per media reports, Bitmain might have money problems. The crypto mining giant announced the suspension of September salaries of several of its workers on the heels of its Hong Kong conference.
Internal sources reportedly confirmed this position.
Bitmain's AntPool recently surpassed competitors to become the world's largest Bitcoin mining pool following a massive increase in its hash rate.
Ledger CEO Announced Layoffs
Ledger's CEO, Pascal Gauthier, revealed a 12% reduction in its 700-strong workforce.
Gauthier cited "economic headwinds" as the reason for the move and indicated that the hardware wallet maker will follow local employment laws.
Forbes Report Challenged Binance's 2017 ICO Figures
According to a Forbes report, Binance allegedly raised less than $5 million (10.78 million BNB tokens) from its 2017 BNB Initial Coin Offering (ICO) contrary to Chanpeng "CZ" Zhao's claims of $15 million (100 million tokens).
The report dug in further, with accusations of the BNB's manipulation and that the cryptocurrency exchange controlled 76% of the token's supply via majority ownership.
Forbes also hinted at Binance having similar issues to FTX, the bankrupt cryptocurrency exchange.
Binance and Zhao didn't respond to the allegations (as of 10/9/23).
---