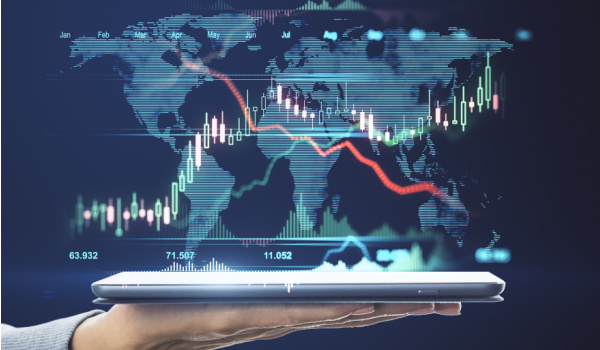 ---
Happy Columbus Day!
The FinTech industry continued to move along with TS Imagine's new tools.
BBH, the FI giant, added execution services.
The BIS continued the CBDC love affair.
Freelancers have a new finance tool (read on to find out).
Game fans can walk in and check out from stores during games.
FedNow has new rules.
Plus, optimal mortgages are now a thing with a partnership between Vesta and Lender Price.
Here's your week in digital wealth!
---
WealthTech, RegTech, Regulatory, and Treasury
TS Imagine/Cassini Systems
TS Imagine, the premier portfolio management platform, partnered with a boutique post-trade tooling firm (Cassini Systems).
Customers have access to Cassini's offerings, including its exchange-traded derivatives (ETD) and over-the-counter (OTC) solutions.
Brown Brothers Harriman & Co. (BBH)/Tourmaline Partners
BBH, the private investment banking behemoth, revealed the addition of execution services to its clients in partnership with premier trade solutions firm Tourmaline Partners.
The cooperation is part of a BBH technology-focused third-party collaboration initiative ("Connectors").
Fractional investing in the bond markets became a reality with an announcement from Apex Fintech Solutions.
The leading FinTech solutions firm revealed that a retail-oriented bond trading ecosystem is in the works.
Bloomberg L.P.
Bloomberg L.P., the financial software giant, launched an end-to-end liquidity discovery tool ("Bridge AXE").
"Bridge AXE" allows traders to spot interests that are in their best interests before Request for Quotes (RFQ) deployments.
Crypto, Blockchain, and Digital Assets
Bank for International Settlements (BIS)
The Bank for International Settlements (BIS), the world's central bank, revealed a compliance framework per cross-border payments ("Project Mandala").
"Project Mandala" solves the previous problems discovered in "Project Dunbar", its experimental Central Bank Digital Currency project.
The BIS developed the framework in partnership with several central banks, including the Reserve Bank of Australia (RBA), the Monetary Authority of Singapore (MAS), and the Bank of Korea (BoK).
Messari, Inc.
According to data from Messari, the premier crypto research firm, investments in the industry are in significant decline.
The industry scored just $2.1 billion in 297 deals in Q3 2024, the lowest since Q4 2020.
Numbers show $17.5 billion in investments across 900 deals in Q1 2022.
Elliptic Ltd.
Across the pond in the United Kingdom, a report released by Elliptic, a blockchain analysis firm, showed that criminals laundered about $2.7 billion between July 2022 and July 2023.
The report also identified the increasing use of decentralized exchanges (dexes) and cross-chain infrastructure as channels for such activities.
FinTech, Personal Finance, and Apps
Freelancers, contractors, and other members of the gig economy will soon have an all-in-one tool to track their finances.
Vlorish, a Minnesota-based startup, revealed the late fall launch of its complete financial ecosystem aimed at the sector.
The solution comes with the usual suspects, including net worth evaluation, debt and budgeting tools, financial targets, and more.
CLEAR Secure, Inc.
CLEAR, the leading identity solutions firm, launched its "push-button" KYC product.
Financial institutions can seamlessly deploy the customer-focused solution via a one-time enrollment process.
Visa, the global payments behemoth, revealed its partnership with Expel, a premier cybersecurity solutions firm.
Per the collaboration, Expel's Managed Detection and Response (MDR) solution (Expel® MDR) is available to Visa's customers via infrastructure integrations.
Fans at games can now have seamless experiences during games with checkout-free shopping powered by "Just Walk Out" (by Amazon) and "VenueNext" (by Shift4).
Shift4 is a premier venue-focused payments company, and its founder, Jared Isaacmen is also a commercial astronaut, who was the commander of the Elon-Musk funded Inspiration4, the first private human spaceflight which flew in 2021.
Banking, Payments, and Infrastructure
The Federal Reserve/FedNow
The Fed released a policy document that outlined best practices regarding the "request for payment" (RFP) feature of FedNow, its real-time payments ecosystem.
The "market practices guidelines" document focuses on bill payments for the consumer-to-business (C2B) business segment of the economy.
TransUnion, a premier credit reporting agency and alternative credit FinTech firm Tymit announced their collaboration.
The partnership focuses on user verification and security, critical areas in the credit application process.
Tymit unveiled its installment credit card, a game changer in the credit industry.
TransFund/Diebold Nixdorf
TransFund, a top-tier American ATM network, revealed the extension of its cooperation with Diebold Nixdorf, the leading global payment management solutions powerhouse.
The arrangement includes a five-year management contract deploying Diebold's leading management solution ("DN AllConnect Managed Services") and the purchase of 400 DN Series ATMs.
REtech, InsurtTech and Investing
Gild Insurance Agency/Bambee
Small business-focused Gild Insurance Agency unveiled its cooperation with Bambee, the HR platform.
The cooperation provides clients with digitized HR and insurance offerings, lowering operational risks.
Pioneer Title Company/Sekady
Leading RETech firm Sekady revealed that the Pioneer Title Company had deployed its payment product ("Tidal Money").
"Tidal Money" enables multiple payment alternatives for the real estate industry, including bank wires, ACH, and real-time payments, and has some of the industry's highest security standards.
Vesta/Lender Price
Instant quotes and loan origination are now seamlessly possible with a partnership between Vesta, a boutique mortgage ecosystem, and Lender Price, the innovative mortgage pricing engine upstart.
Customers and mortgage lenders get the best of both worlds, giving the best rates and getting optimal mortgages on the go.
---