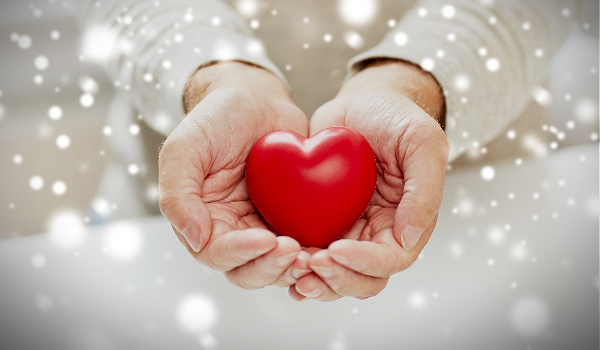 ---
It's coming sooner than you think, the hustle and bustle of the holidays. 
Advisors risk a missed opportunity for quality engagement if they wait until the end-of-the-year prep with clients to develop giving or philanthropic plans. In just a few weeks, we'll all be overwhelmed by planning holiday vacations, toy shopping, or racing to pick-up Aunt Edna at the airport.    
The Time is Now to Help Clients Establish a Giving Tradition
Your clients will not only welcome a discussion on charitable giving at a time when they can meaningfully consider one, but they may be surprised and delighted to learn of the advances in digital technologies and artificial intelligence (AI) that have made charitable giving a more accessible, easy-to-understand and inclusive experience for families.
Technology has not only made charitable giving easier, but it has also democratized access to the benefits of Donor Advised Funds (DAFs). Consider TIFIN's Give platform, as an example, which allows advisors to create no-minimum DAFs. This not only helps more clients access the tax and other benefits of this powerful giving vehicle that were previously only available to higher net worth clients, but it helps ease hesitant users into DAFs without a large initial commitment.
Meeting with your clients about philanthropic giving early in the year is critical as advisors can create a virtuous cycle of donor programs where tax optimization leads to greater giving. And this can lead to more significant multi-year charitable donations that may not have been possible otherwise.
Clients who may otherwise have been unfamiliar with DAFs will delight in the many charities to choose from. Platforms like TIFIN Give empower you – the advisor – to lead the conversation, while also enjoying a platform that intelligently helps you search for areas your clients are interested in – and even align investments with those thematic areas.
A study from Fidelity Charitable shows that 67% of donors say they have given more to charity than they would have without a DAF account. This season of giving, consider introducing your clients to the power of digital DAFs to strengthen the depth of client relationships and inspire greater charitable impact.
Most importantly, having technology at your fingertips helps you show your value in yet another critical area of a client's financial life. Provide clients with a better experience than what they may have had opening a DAF through a custodian and without a personal touch. Guide them – with a low time commitment from your practice – through platforms like TIFIN Give that personalize the search and discovery process of charitable causes and organizations for clients. And don't worry about capturing notes – the more a client interacts with the platform, the smarter it becomes when making recommendations. 
Putting Up a Giving Tree
Philanthropic giving is much more than optimizing taxes – it is also an opportunity for advisors to support clients in one of the most meaningful and rewarding activities: helping those in need and supporting their areas of purpose.
And in giving with their family, advisors can create an opportunity for clients to have important multi-generational discussions on values that can also lead to many lessons learned on good stewardship and responsibility by future heirs. Platforms like TIFIN Give enable families to create a Family Tree and allocate charitable assets and a login for each member to donate to the organizations of their choice. Even more, the whole family can champion causes by inviting family members to contribute to specific organizations to achieve a target goal, all with the click of a button. 
So now it's possible for your client and their heirs to coordinate in one place their charitable giving to the American Cancer Society, UNICEF, or almost any charity or philanthropic cause that aligns with their principles.
It's also a great way to get to know younger generations. As you become more involved with family giving, take the chance to connect with your client's family well before a major life event means connecting over legacy alone.    
So as the holidays approach, help families to not only be ready for the season of giving, but also build a family legacy of giving in all seasons. And the best part is rather than argue about football or politics this November, they'll have something to unite the family around the Thanksgiving table – a chance to focus on passing down values and giving back to the causes they care about, together.
---