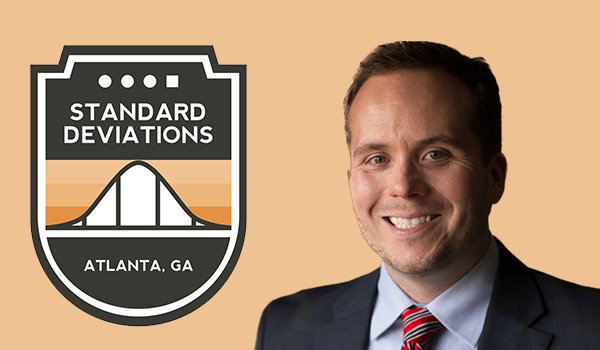 ---
For the next few weeks, we'll be delving into the archives of STANDARD DEVIATIONS, back to the days when Daniel first launched his podcast series, and did each week on his own without guests!
This week's topioc: What are the top 5 regrets of the terminally ill and how can they help you live a more fulfilled life?
---
From a 2016 post on Linkedin, Daniel describes these in more detail and in the podcast below……
"I've spent the last two days at the funeral of a co-worker who was a mere 42 years old. While at the funeral, I received news that another friend and her two young children had passed away. While we all understand the inevitability of death at a cognitive level, actually experiencing a loss makes death real in ways that causes a mix of emotions and brings about real perspective. This post is my attempt at applying that perspective to my work.
Bronnie Ware is an Australian nurse who has spent her career in a palliative care unit, caring for those with very little time to live. As someone who interacts with the dying, she has had the privilege of speaking with these people at the things that make their life worth living, as well as what they wish they'd done differently. Ms. Ware summarized the top five regrets of those about to pass on in her excellent blog, "Inspiration and Chai." The "Top Five Regrets of the Dying" are:
1. I wish I'd had the courage to live a life true to myself, not the life others expected of me.
2. I wish I hadn't worked so hard.
3. I wish I'd had the courage to express my feelings.
4. I wish I had stayed in touch with my friends.
5. I wish I had let myself be happier."
Source: LinkedIn Post
Click below to hear more of his thoughts on the above in this short but succinct podcast……
---
ABOUT STANDARD DEVIATIONS PODCAST:
Educated at Brigham Young and Emory Universities, Dr. Daniel Crosby, the personality behind STANDARD DEVIATIONS podcast, is a psychologist and behavioral finance expert who helps organizations understand the intersection of mind and markets.
Dr. Crosby's first book, Personal Benchmark: Integrating Behavioral Finance and Investment Management, was a New York Times bestseller. His second book, The Laws of Wealth, was named the best investment book of 2017 by the Axiom Business Book Awards and has been translated into Japanese, Chinese, Vietnamese and German. His latest work, The Behavioral Investor, is an in-depth look at how sociology, psychology and neurology all impact investment decision-making.