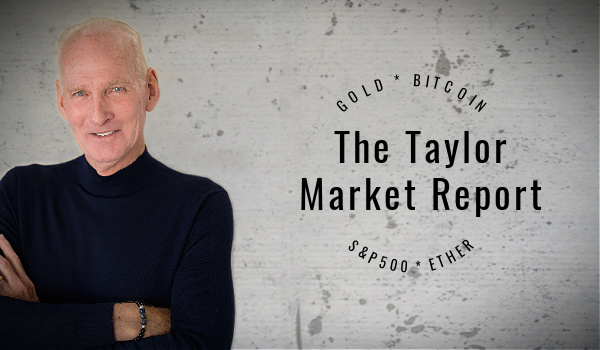 ---
Common Sense for Uncommon Markets
By Bill Taylor, Contributor/CIO-Entoro Investments
---
The opinions expressed below are my own & do not represent those of Entoro Investments, Digital Wealth News or any affiliates.  Any financial advice included in the column is for entertainment purposes only.



Bullish for week of 10/17/23
BTC | ETH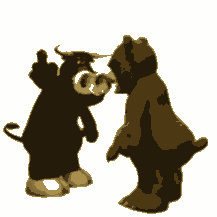 Neutral for week of 10/17/23
GOLD


Bearish for week of 10/17/23
S&P 500  

10/17/23 Closing Prices:
BTC: $28,303.36   (+3.4% Tue-Tue)
ETH: $1,587.25  (+1.4% Tue-Tue)
Gold: $1,905  (+3.4% Tue-Tue)
S&P 500: 4,373.20   (+.003% Tue-Tue)
---
OK! News of the week (maybe the year) is a Mideast war. Not to be confused with the war in Ukraine, this rapidly developing Israel vs Hamas (Iran) war is really serious. I (personally) don't feel investors fully appreciate the ramifications. But hey, that's just me.
So, in between the war news coverage, a lot has been going on. Voting for a new House speaker is currently under way, inflation (PPI & CPI) came in a little hotter than expected, investors are looking ahead to the next Fed decision on interest rates the first of November (probably no change) and Halloween costumes are being debated.
Interesting bitcoin action. Bitcoin popped up on an erroneous (fake news) report from Cointelegraph that the SEC had approved BlackRock's application for a spot bitcoin ETF. It was rapidly picked up on X (Twitter) and bitcoin soon settled down. BUT, looks like the chance for a bitcoin spot ETF is near. BTW, BlackRock's CEO Larry Fink said on national TV that bitcoin should be considered a store of value. Nice!
So WTF is going on? Higher interest rates, rising oil prices, hot inflation AND a Mideast war. I get gold jumping higher on war news. I get bitcoin rallying on an ETF possibility. BUT, I don't get the equity market not getting crushed. Something is really amiss.
How do you play this?
BITCOIN (and its buddy ETH) is the place to be. There is HUGE pent up demand for the digital assets. Buy, hold and be involved. The SEC can't stop the rising tide. Oh, and by the way, Honda and Ferrari just announced they accept bitcoin to purchase a car. BITCOIN $40K?
GOLD had a "flash rally." Gaza refugees buying GOLD while fleeing? Short squeeze? Both? GOLD has had its pop. New store of value money will flow to BITCOIN. Higher interest rates will weigh on the GOLD price. HOLD.
S&P 500 and equities are continuing to expect both strong earnings AND a Fed easing. However, ignoring world events plus interest rates NOT easing will result in a HUGE disappointment to investors. Yeah, I know, reality sucks. Still bearish and still looking at 3,250-3,330 S&P 500.
---
 WARS ARE NEVER SHORT. WARS ARE NOT BULLISH. ENOUGH SAID.
---
NEW TARGETS:
BITCOIN 2023…….UP……new all time highs

ETH 2023…………UP……..new all time highs

GOLD 2023……….??????????

S&P 500 2023……..DOWN…….DOWN……DOWN……...LOOKING AT 3,250
Current trading positions: 
 LONG BITCOIN
 LONG ETH
NEUTRAL GOLD
SHORT S&P 500
---
We compare the price of Bitcoin, Ethereum, Gold & the S&P 500. We use the CME Bitcoin Indexes (BRR & BRTI) and the CME Ethereum Indexes (ETH_RR_USD) & (ETH_RTI_USD) for reference as well as the London Bullion Market afternoon price settlement on the digital assets & gold.
---
Bill Taylor is CEO of Digital Wealth News and an advisor to Entoro Investments. He is widely published & quoted in financial media and an international expert on markets and BTC, ETH, Gold & SP500.
His opinions are solely his own and for informative purposes only.