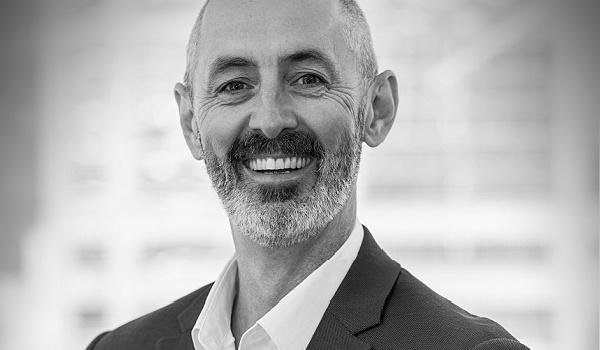 ---
Wealth management firms at different stages of their business evolution have different technological needs.
"The technology that helps a start-up mature and move through its growth phase rarely suits that business's needs when it comes time to scale," said Adrian Johnstone, president and co-founder of Practifi, a business management platform for wealth managers.
"If you think about it in a company's evolution, it goes from start-up to growth stage, to scaling and then existing as an established firm," said Johnstone. "Growth businesses are typically capital-constrained, limited in their structures and trying to get a small number of people to do a large number of things."
Growth Versus Scale
Growth-stage businesses are still putting into place people and processes to help them evolve, said Johnstone. They have yet to fully define their processes, and usually have people who are serving multiple roles because they haven't created the divisions of labor present in a more mature firm.
Scaling firms, on the other hand, have already figured out the key roles within their firm and have a fairly static organizational structure, with processes in place for seamlessly serving clients.
"The machine is running and they're looking to grow clients or add to their team, and they're putting all these additions through well-formed processes," said Johnstone. "A scaling firm has the machine in place, they just need to fill the hopper."
Growth-stage firms have no structured workflows, said Johnstone, and almost everything is accomplished via individual tasks. At some point, they realize that they have too many people, too much complexity, and the bottom-line costs are starting to balloon—that is when they begin to transition to a scaling firm by turning to technology.
Different Tech Needs
Growth firms can survive on more simplistic technology, said Johnstone.
"A simple CRM is a Rolodex, but as soon as you're a scaling firm it doesn't have the sophistication required to do the workflows or automation you need," said Johnstone. " The firms that never make the transition become lifestyle firms, where everyone is just working for an income and they're not looking to evolve to the next level."
Scaling firms are often looking to expand via inorganic growth, that is, mergers and acquisitions because they have a well-established process to bring people in. With growth-stage firms, inorganic growth often leads to more confusion, said Johnstone.
Scaling firms may have a number of services they provide to clients, like estate planning, asset management and tax planning that all require their own technology and expertise, said Johnstone. They tend to have more complex, wealthier clients as well and need intuitive software to help run the business.
"They need these platforms to work seamlessly with their technology because they can't afford to add layers of inefficiency, as it would cause their profitability to go down," said Johnstone. "These firms look to technology to manage their routine work so they can have a smaller number of high-caliber, high-performing people managing the client experience, compliance and advice. They're no longer working to fit all the menial tasks that fill in between those roles."
A growth-stage firm may have 25 people working to serve $500 million AUM. A scaling firm has the same number of people but may have $5 billion AUM.
Businesses at scale need well-integrated technology because they rely on the efficiencies created by the free movement of data between their different pieces of software. The technology stack becomes increasingly focused on one or two platforms that address needs throughout the enterprise, rather than one system for each role within the organization.
"As firms scale, the technology stack should become simpler as firms get more powerful but fewer systems," said Johnstone. "We see for a lot of our clients who are at scale, the core hub in their business is Practifi, the client record, or maybe they have two hubs, Practifi and a portfolio service like Addepar, Envestnet or Orion, and essentially, that combination is what runs the business and everything else is a bit secondary."
The Evolutionary Cycle in the RIA Marketplace
"The market has responded to this evolutionary cycle," said Johnstone. "Breakaways and smallish teams with a reasonable amount of money go to an aggregator firm because they can rely on their scale to source them with the best possible technology, which allows them to focus on their clients' experience."
For a breakaway firm, the startup stage may be very short, ending when the relationship with the broker-dealer is terminated. Likewise, for large breakaways, the growth stage may also be short.
Once a breakaway establishes its roots as an independent entity – it has moved assets over, developed a distinct value proposition and has started to grow on its own, and may outgrow their aggregator service provider.
Johnstone said that an RIA's relationship with a services provider has a natural sunset when the organization becomes a scaling business.
"The ideal model for aggregators is to keep those firms as long as they can and provide a service that scales well with them, but at a certain point, firms are looking at cost and asking if they can achieve the same outcome at a lower cost if they do it directly," he said. "By then they've scaled enough that they have their own tech leaders and a more robust compliance team, they're not necessarily needing all the centralized service and support."
Where Practifi Comes In
Practifi believes that a huge portion of the RIA marketplace is transitioning between growth and scale and is outgrowing the capabilities of traditional advisor CRMs.
"As wealth management firms grow, they eventually find themselves taking on more customizable CRMs like Salesforce or Microsoft Dynamics and trying to build an experience themselves, or using something like Practifi," said Johnstone.
While scaling firms are Practifi's sweet spot, given its ability to serve workers across a number of roles and store and deliver complex data on a firm's relationships with clients, vendors and centers of influence, the platform can also be of help to growth-stage firms.
Practifi automates the client journey for growth-stage firms and can help them discover new channels for organic growth by uncovering information like their most profitable cohort of clients, their most effective influencers, and what income level, career, or niche best suits the direction that a growth-stage firm wants to take with their value proposition.
"Every firm should be trying to grow organically," said Johnstone. "Firms are constantly looking for new clients in a marketing context, that's a valid approach, and we support it because we handle the ingestion of prospect data and we can help automate the processes for a prospect's data to flow through the business, helping to deliver a great client experience."
---