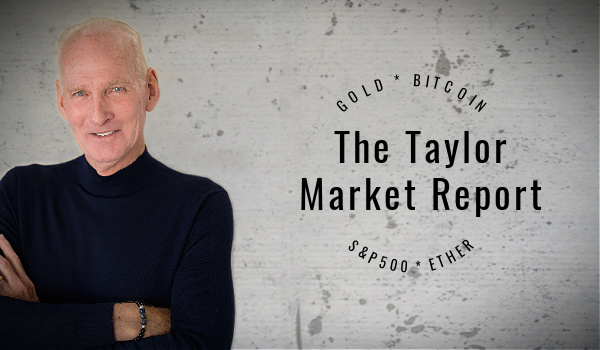 ---
Common Sense for Uncommon Markets
By Bill Taylor, Contributor/CIO-Entoro Investments
---
The opinions expressed below are my own & do not represent those of Entoro Investments, Digital Wealth News or any affiliates.  Any financial advice included in the column is for entertainment purposes only.



Bullish for week of 11/07/23
BTC | ETH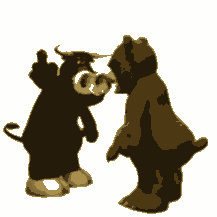 Neutral for week of 11/07/23
GOLD


Bearish for week of 11/07/23
S&P 500  

11/07/23 Closing Prices:
BTC: $35,553.98  (+3% Tue-Tue)
ETH: $1,898.02  (+4.9% Tue-Tue)
Gold: $1,950  (-.008% Tue-Tue)
S&P 500: 4,378.38  (+4.4% Tue-Tue)
---
Well, here we are in November. Holidays, family time, football and the countdown to 2024 begins. Won't be long and the traditional market forecasts will begin. A whole lot of them will be hoping you don't remember last year's forecast which were all basically wrong. But hey, like in losing sports teams, "just wait till next year."
First off, I have been spot on with bitcoin and where it may go. I have been correct in being neutral on gold. However, I have called the S&P 500 a "dead index walking" and (obviously I'm bearish) missed a huge rally. Short covering? Meme chasing? In any event, when I'm wrong I admit it (like nobody was ever wrong before). But, wait till next year.
So it's quiet time. Maybe the year is over. Maybe not. Next week will have inflation numbers (CPI & PPI) which may cause some distortions, but 2023 may be a wrap.
In the meantime, lets throw some ideas out;
BITCOIN and ETH. No doubt the momentum is to the upside and that upside may very well be higher than people think. Pretty soon, or next year, new highs will happen. Which means, be a buyer and/or increase positions. Its gonna be rock and roll time.
GOLD. I just can't get a handle on it. I understand the bull case and I understand the downside case (replaced by BITCOIN as an alternative to GOLD). Either way, I just say be neutral or reduce holdings. Sorry GOLD bugs.
S&P 500. Bearish, still bearish, will be bearish and remember last year? There was a BIG early November rally, too, that didn't end well. Investors are just plain ignoring reality. I still expect a 20%+ S&P decline. Bad news has a way of sneaking up on the bulls. In this case, the bulls are choosing to ignore what's right in front of them. So there!
---
THE ECONOMY IS NOT AS STRONG AS PEOPLE THINK. THAT MAY BE A PLUS FOR INTEREST RATES, BUT NOT FOR EQUITIES. THERE IS A RECESSION COMING AND IT WILL "COME OUT OF THE BLUE."

SOMETHING VERY BAD IS COMING, I JUST DON'T KNOW WHAT IT IS OR WHEN IT HITS (BLACK SWAN EVENT ON STEROIDS).
---
NEW TARGETS:
BITCOIN 2023…….UP……$40K

ETH 2023…………UP……..$2K

GOLD 2023……….??????????

S&P 500 2023……..DOWN…….DOWN……DOWN……...LOOKING AT 3,250
Current trading positions: 
 LONG BITCOIN
 LONG ETH
NEUTRAL GOLD
SHORT S&P 500
---
We compare the price of Bitcoin, Ethereum, Gold & the S&P 500. We use the CME Bitcoin Indexes (BRR & BRTI) and the CME Ethereum Indexes (ETH_RR_USD) & (ETH_RTI_USD) for reference as well as the London Bullion Market afternoon price settlement on the digital assets & gold.
---
Bill Taylor is CEO of Digital Wealth News and an advisor to Entoro Investments. He is widely published & quoted in financial media and an international expert on markets and BTC, ETH, Gold & SP500.
His opinions are solely his own and for informative purposes only.