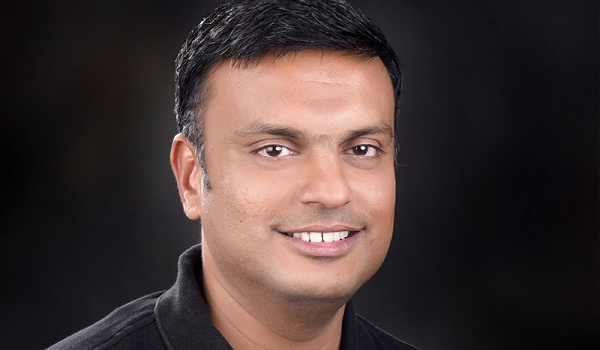 ---
Where there is repetitive work, technology could take tasks away from humans to make their time more valuable and productive. The idea that 'machines' could mimic human actions in the back-office became a reality a few years back. That is when Robotic Process Automation (RPA) emerged in the Wealth industry, which graduated to Intelligent Automation soon thereafter.
While RPA is applied to financial technologies to enhance the capability to make processes efficient, intelligent automation adds the cognitive edge to truly automate these processes end-to-end. Gartner refers to this technology as hyper-automation, which brings innovative technologies such as Artificial Intelligence (AI) and Machine Learning (ML) into a single platform to elevate the entire user experience journey.
"In the Wealth industry, the focus has been on trust and relationship building. Technology has not always been the main driver. But given that the investors' priorities are continuing to evolve, their demands are evolving as well. They have wider access to information and technology must keep pace in transforming their journey." says Kris Subramanian, Chief Operating Officer, JIFFY.ai, the Autonomous Enterprise platform for Wealth Management firms. 
Technologies like RPA have worked to solve the problem of process automation, focusing on the mid and back-office processes that are generally manual. However, today's investors demand wholesome improvement in their experiences with their financial services organization.
Beyond that, five to six technology systems must work together to make that entire experience seamless for the investor. Several integrations become critical players in the ecosystem by being 'stitched together' to create an engaging experience backend leveraging multiple technologies within the tech stack.
Whether it's investor onboarding, advisor onboarding , advisor transition or other  middle and back-office processes, intelligent automation may not fully solve the disconnected experience problem that the industry faces in transforming the investor experiences in its entirety. Powered by AI and ML, the ability to build those experiences using a no code software development platform, changes the paradigm of how organizations build and enhance experiences.
JIFFY.ai helps organizations to enhance customer experiences end-to-end.  JIFFY.ai's no-code platform enables enterprises to easily integrate five (or more) layers of capabilities, quickly. JIFFY.ai's HyperApps lower the threshold for technology adoption for businesses.
Typically, HyperApps come pre-packaged to enhance these six basic layers of technology:
#1- The user experience layer
User widgets can be built and personalized without writing a piece of code. Widgets for onboarding, documentation, and digitizing forms are available off-the-shelf in the platform. And more exciting is the fact that a business or product owner can easily put together these widgets with a few clicks. This is extremely powerful from a transformation narrative as enterprises are able to provide that personalized experiences to both advisors and investors.
"JIFFY.ai's Digitizer is an enterprise-grade application that can convert all paper-based and PDF forms into complete digital experiences with a few mouse clicks. This is just one example of the significant difference in experience we bring about in the investor journey.  Depending on their profile, our HyperApps make key business processes such as onboarding and all associated tasks an intuitive and seamless on mobile devices and desktops alike," adds Subramanian.
#2- The integration layer
Integrations are automatically triggered using a two-way call API widget, and the entire experience is transparent to the user. If some essential documents or data points are missing or if some actions are incomplete, the system exposes these. Using integrations thus becomes a more intuitive experience. With an array of out of the box integrations for the wealth industry what we term as connectors, the process of integration that is considered a major pain area is already solved for using JIFFY.ai HyperApps.
#3- The data layer
The data widget is a compelling data transformation layer that processes data that is coming in through the user experience layer. The universal data model for wealth management enables enterprises to tie together experiences across various product offerings across the various business lines. This also enables enterprises to offer omni-channel engagement experiences without having to rebuild for each channel. Finally, given the enterprise grade architecture, JIFFY.ai can serve as the system of records in a number of use cases.
Typically, HyperApps come pre-packaged to enhance these six basic layers of technology:
#4- The workflow layer
This widget automates the workflow process completely, so less human effort needs to be spent on servicing accounts, maintaining accounts, reporting, regulatory reporting, or reporting within the enterprise. All the manual activity involved is removed, and ML is used for decision-making wherever applicable. There are pre-defined workflows that allows integration with custodial systems to fetch data, validate them and route the record for any manual review or approval. For example, as part of advisor onboarding, once the onboarding form is digitally complete, the JIFFY.ai workflow converts it into a digital PDF, sends it via DocuSign for e-signature and notifies both parties when the transaction is complete.
#5- The Artificial Intelligence (AI) layer
AI and the automation layer enable the widgets to connect to systems, understand data, make decisions, extract data, run ETL, etc. Essentially, the AI layer is the 'brain' of the entire ecosystem. There are pre-defined AI models that understand the typical document types involved in the wealth management industry including W9 forms, Identification documents, pay slips, W2's to name a few. The AI layer can also auto classify a document set that comes through email or a portal to identify each document type. It will even separate multi page documents and assign them to the corresponding workflow for further processing.
#6- The Bulk Data Processing Layer –(ETL Layer )
A Wealth Management ecosystem is not complete without the ability to handle bulk requests- be it bulk operations around on boarding, transition or the nightly feeds that enterprises receive from custodians and other entities. The JIFFY.ai ETL layer is extremely powerful and simple to set up. Data transformation interfaces are already available with major custodians. Any new interface can be set up visually using a few clicks. What traditionally could have months to set up can be done in hours. Finally, the JIFFY.ai ETL interface can operate at scale processing millions of records in a few seconds.
These are the six areas, or as JIFFY.ai calls them, 'layers,' where technology adds value for customers. It is possible to transform the entire Wealth Management ecosystem through these rich, engaging front-end experiences and autonomous middle and back-office processes using internal widgets and dashboards that monitor the firm's processes.
Whether it is offering financial advice or changing customer information through a form—paper or digital—the process remains the same. But once the data hits the system, it gets transformed to an end-to-end automated experience within a centralized workflow in the enterprise.
"JIFFY.ai makes sure that as an enterprise, the ability to talk to all these systems seamlessly becomes very easy," says Subramanian.
JIFFY.ai is a multi-experience platform. Using widgets that include workflows, validation rules, etc., and reusable HyperApps, it enables your business teams to implement transformational ideas effortlessly. From the Home Office, Advisor, and investor's perspective, isn't that the ideal experience?
---