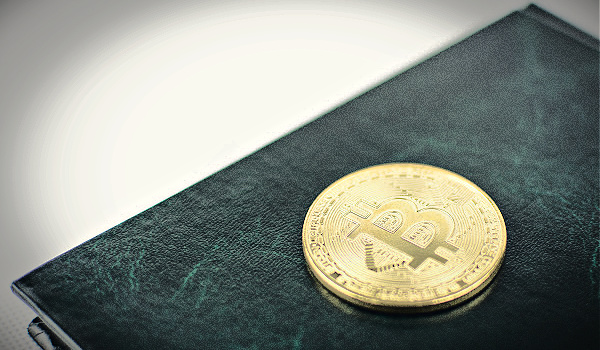 ---
Happy Veterans Day (in arrears).
BlackRock was at it again with an Ethereum ETF application.
Justin Sun has his hands full. Polionex got hacked and lost over $100 million.
Gary Gensler supports the idea of a rebooted version of FTX (he has his reasons).
Legislators introduced crypto-related acts on Capitol Hill.
Plus, European authorities want to be able to "switch off" smart contracts.
These are your decentralized diaries!
---
Bitcoin Hit $37k, The Altcoins are Also in the Green
Bitcoin prices hit a $37,132.33 high before slowing down to a $36,636.60 low. Prices are currently at $36,891.75 (as of 11/13/23).
The altcoins are doing well, too. Ethereum (ETH) is at $2092.65, Solana (SOL) at $55.83, Polkadot (DOT) at $5.56, Chainlink (LINK) at $15.17, and Avalanche (AVAX) at $17.48.
BlackRock Filed for an Ethereum Spot ETF
BlackRock, the financial behemoth, filed an Ethereum ETF plan with NASDAQ and registered its corporate entity ("iShares Ethereum Trust") in Delaware.
In related news, the SEC reportedly started talks with Grayscale regarding its ETF following the crypto asset manager's August legal victory.
Grayscale applied to convert its Bitcoin trust to an ETF in 2021. The regulator rejected the application, along with several others from other investment firms.
Robinhood Unveiled EU and UK Expansion Plans
In a Q3 earnings statement, Robinhood, a premier financial service company, revealed its EU and UK expansion plans. "As another step in global expansion, we are also planning to launch crypto trading in the EU following our U.K. launch", the firm noted.
The Poloniex Cryptocurrency Exchange was Compromised
The Justin Sun-linked Polionex cryptocurrency exchange was hacked. The bad guys stole tokens worth over $100 million from its wallets.
Per on-chain data, 357 transfers worth $114 million occurred in a single wallet. The hacker also stole $42 million in Tron (TRX) tokens, driving Tron token prices sharply.
Sun confirmed the incident and offered the hacker a 5% "white hat" bounty. Binance assisted in blocking some of the funds.
Gary Gensler Indicated Support for an FTX Relaunch Under Certain Conditions
According to a CNBC report, Gary Gensler, the SEC chairman, said he was open to a rebooted version of FTX.
This follows reports that Tom Farley, ex-president of the NYSE, was in talks to resurrect the cryptocurrency exchange. Gensler said, "If Tom or anybody else wanted to be in this field, I would say, do it within the law."
Some former executives also teamed up to create a new cryptocurrency exchange.
Can Sun, FTX's former general counsel, Armani Ferrante, a former employee, and Claire Zhang, his wife, are part of the Dubai-based "Trek Labs".
ARK Invest Partnered with 21Shares to Launch ETF Suite
The Catherine Wood-backed ARK Invest partnered with 21Shares, a leading ETP provider, to launch a crypto ETF suite.
Trading begins today on the Chicago Board Options Exchange (CBOE). 21Shares indicated that the suite does not provide access to the crypto spot markets.
OneCoin's Former Compliance Chief Pled Guilty to Fraud Charges
Irina Dilkinska, the former head of legal and compliance at OneCoin, the crypto scam, pled guilty to one count of conspiracy to commit money laundering and one count of conspiracy to commit wire fraud at a Manhattan Federal Court.
Lawmakers Introduce Bill Banning Officials from Conducting Business with Chinese Crypto Companies
Lawmakers introduced a new bipartisan bill on Capitol Hill to prohibit government officials from doing business with Chinese-linked crypto companies.
Rep. Abigail Spanberger (D-Va.) and Rep. Zach Nunn (R-Iowa) sponsored the "Creating Legal Accountability for Rogue Innovators and Technology Act (CLARITY)."
In related news, Senator Ted Budd (R-NC) introduced the "Keep Your Coins Act," aimed at promoting crypto self-custody.
A Judge Approved Celsius Network's Bankruptcy Plan
A Judge approved the bankruptcy plans of Celsius Networks, the failed crypto lender.
Per a court filing, a new company will repay creditors ("NewCo")."NewCo" will have a $1.25 balance sheet and generate funds from crypto mining and staking activities.
Xapo Bank Revealed Ethereum (ETH), Cardano (ADA), and Polygon (MATIC) Offerings
Crypto-focused Xapo Bank revealed that customers can now buy Ethereum (ETH), Cardano (ADA), and Polygon (MATIC) directly.
They had Bitcoin (BTC), Tether (USDT), USDCOin (USDC), and fiat offerings.
The UK's Police Will Return IOTA Tokens worth $2.4 Million
In the United Kingdom, the police will return £2 million ($2.4 million) in seized IOTA tokens to scammed victims.
The tokens are the proceeds of an IOTA scam perpetrated (allegedly) by a 40-year-old Dutchman.
The "Proceeds of Crime Act" allows the government to seize tokens suspected to be the profits of criminal activity.
European Parliament Passed Data Act with a Smart Contract "Kill Switch" Option
Europe's parliament voted 481 to 31 to pass "the Data Act". Per the legislation, smart contracts can "be interrupted and terminated" via included functions.
The 27 Heads of State of the European Council will have to approve the act for it to become law.
Proof-of-Stake Alliance Updated its Staking Recommendations for Providers
The Proof-of-Stake Alliance (POSA), an industry group, provided new guidelines for staking operators ("staking principles") in an updated document.
Recommended principles include clear communications, improved liquidity, and clearly defined user responsibility.
The POSA has several industry heavyweights, including Coinbase, Alluvial, Ava Labs, Paradigm, and Staking Rewards.
---